You Be the Judge After Checking Out the Info Below
...Nearing midnight yowls, most darling Kittens All ... Okay, the Kougar thinks there should be an allout, very quick evacuation of Facebook by anyone who has a real conscience ... yes, there are a lot of people TRYING TO DO THE RIGHT AND GOOD THING on Facebook, spreading TRUTH INFO ... however, this Big Cat feels the time has come to abandon Facebook, and use other social platforms that support what is truly GOOD for all of humanity... because FREEDOM OF SPEECH is good for THE PEOPLE.
In all truth, the Kougar was totally shocked by the reported facts about FACEBOOK'S connection to PEDOGATE, even knowing this social media platform is an EVIL CIA-RUN corporation. But then, Facebook has censored article after article about the mass arrests of pedophile rings and human traffickers, about PEDOGATE and PIZZAGATE.
ONCE AGAIN, the Health Ranger is right on target:
The real goal of the corporate media is to destroy human knowledge

Today I'm releasing an important podcast that explains how the real goal of the corporate-run media (formerly "mainstream media") is to suppress and destroy human knowledge.

In contrast, the goal of the independent media is to share and expand human knowledge and help people awaken to reality.

You and I are all living under a knowledge suppression regime that targets human consciousness for interference.
~~~~~~
http://allnewspipeline.com/Social_Media_Giant_PedoGate_Scandal.php
March 19, 2017
Busted! Social Media Giant Caught Protecting Pedophiles, Refuses To Remove Child Porn From Platform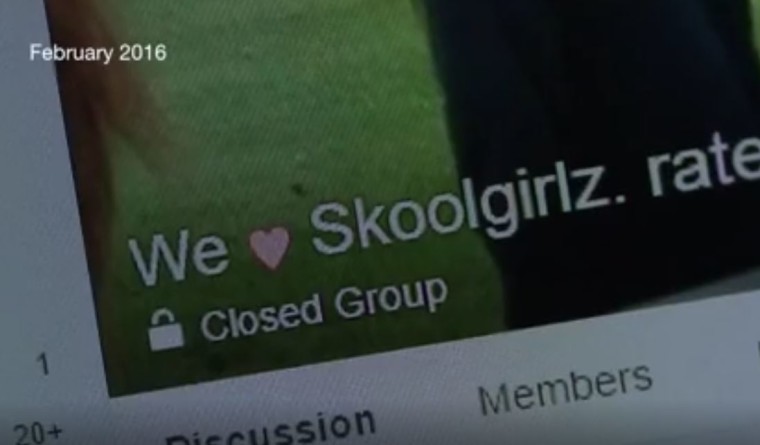 By Susan Duclos - All News PipeLine
While social media giant, Facebook, is fast to censor conservative news, most recently caught red-handed deleting posts from
Paul Joseph Watson sharing Infowars articles
, has been
exposed as suppressing conservative news,
removes content supportive of traditional marriage as a violation of their terms
, it seems that child porn, images of children in sexualized poses shared in closed groups with obscene comments besides them, among other disturbing visuals and verbiage, including requests to share "child pornography," doesn't breach their liberal "community standards."
According to Facebook
, "Nudity, hate speech, self-harm, dangerous organisations, bullying and harassment, sexual violence and exploitation, criminal activity, violence and graphic content," all violate their community standards, yet after an extensive investigation, BBC found over 100 images that violates those guidelines, which included: pages explicitly for men with a sexual interest in children; images of under-16s in highly sexualized poses, with obscene comments posted beside them; groups with names such as "hot xxxx schoolgirls" containing stolen images of real children, and; an image that appeared to be a still from a video of child abuse, with a request below it to share "child pornography."
In order to report those violations, Facebook encourages you to use their "report button," which
BBC did to test how well their system works
. Facebook removed only 18 of the 100 images, sending them an automated message informing them the other 82 did not breach "community standards."
Clearly Faceook's judgement on what poses a risk to children is very different than BBC's, so BBC showed the results of their investigation to the Children's Commissioner for England, Anne Longfield, who agreed with BBC, saying "I have been very disturbed by what I have seen, very disappointed that one year on we are still seeing images that are very sexualized, totally in my view unacceptable." She further questioned their "moderation," stating "clearly isn't being effective," while questioning if they even have human beings doing the reviews.
The National Society for the Prevention of Cruelty to Children (NSPCC) also spoke out against Facebooks failure to remove the images with a spokeswoman stating "Facebook's failure to remove illegal content from its website is appalling and violates the agreements they have in place to protect children. It also raises the question of what content they consider to be inappropriate and dangerous to children."
To top it off, BBC also found five convicted pedophiles among Facebook users, which also violates their terms of service, reported them and none of them were removed.
Faced with the criticisms over their refusal to remove sexually explicit, child related content and their moderation failures, Facebook finally agreed to a sit down interview with BBC about their moderation tools. The Facebook representative was Simon Milner, but
according to Gizmodo
, he had one condition, first BBC had to send him the offending images that had been found on the site.
BBC complied.
Facebook then canceled the meeting and reported the BBC journalist to the authorities for distributing "images of child exploitation."
The BBC journalists sent Facebook the images they had flagged from private Facebook groups. And not only did Facebook cancel the interview, the company reported the journalists to the police.

"It is against the law for anyone to distribute images of child exploitation. When the BBC sent us such images we followed our industry's standard practice and reported them to CEOP [Child Exploitation & Online Protection Centre]," Facebook told Gizmodo in a statement. "We also reported the child exploitation images that had been shared on our own platform. This matter is now in the hands of the authorities."
Let that sink in for a moment.
Not only do they refuse to remove images that sexually exploit children, but when confronted with the moderation failures, they basically set up the reporter that was attempting to get those moderation tools updated to prevent further child sexual exploitation, by insisting they send the images they found, then reporting the BBC reporter for sending the images Facebook itself insisted they send!
PROTECTING PEDOPHILES
We have also
seen a number
of
claims
, from a
variety of different people
, claiming that
Facebook is also censoring news of what has been dubbed "PizzaGate
," to which many simply call PedoGate, with some saying FB is
censoring videos
dealing with high level pedophilia rings and child sex trafficking, which we know is
multi-billion dollar industry, simply looking at publicly available information
.
Whether one believes the "pizza" relation or not, PedoGate is real. Child sex trafficking is a huge problem right here in America, evidence by
over 1,500 arrests just since Trump took office this year
, compared to less than half of that for all of 2014,
according to the FBI's own figures
.
In late February President Trump held a meeting with anti-human trafficking experts and made it very clear it was an issue he was prepared to bring the full force of government resources to address.
You can hear his statement on that below.
There is no question human trafficking, where the majority of victims are minors, is a major problem, not just in America but internationally. It is also a fact that Facebook has been supposedly addressing their moderation issues for well over a year, which makes it even more unacceptable that when confronted with evidence that their platform is being used by those that are sexually exploiting children, then removed less than 20 percent of those images from their platform.
Then proceeded to report the journalist that blew the whistle on them, to the authorities for providing them proof they, themselves, asked for.
Why is Facebook protecting convicted pedophiles and allowing them on their platform even after being informed? Why is Facebook not removing sexually explicit images of children? Why do they not have human being, rather than an automated system, handling any and all "reports" that deal with child exploitation?
They seem to have plenty of time to censor conservative news, censor those
exposing
child exploitation, censor real news on radical Islamic terrorism, censoring real news, on behalf of Germany's Angela Merkel, about the migrant rape running rampant across Europe, censoring Christian posts, and on and on and on, but they cannot find the resources to remove child porn or convicted pedophiles? They cannot find the resources to make a human being available to speak with when child pornography is found on their site?
By not removing images of children being sexually exploited,
they are in fact, facilitating that exploitation.
REPORT FACEBOOK CHILD PORNOGRAPHY
Since Facebook's "report" function fails to remove child pornography, I would suggest that rather than using a function that clearly doesn't work or produce results, anyone that sees a child pornography post or image on Facebook, report FACEBOOK themselves to the authorities for hosting child pornography.
The
Justice.gov website
recommends filing reports involving the possession, distribution, receipt, or production of child pornography, with the National Center for Missing & Exploited Children (NCMEC)'s website at www.cybertipline.com , or to call 1-800-843-5678. Your report will be forwarded to a law enforcement agency for investigation and action.
Since Mark Zuckerberg is the chairman, chief executive officer, and co-founder of Facebook, make sure his name is attached to any report of any child being sexually exploited on his platform, because ultimately it is his responsibility to determine what issues are priority and to implement methods to prevent his creation from facilitating child pornography and child exploitation.
Perhaps he should be more concerned about that than helping Angela Merkel hide news of migrant crime and rape or pushing liberal agendas and suppressing conservative news.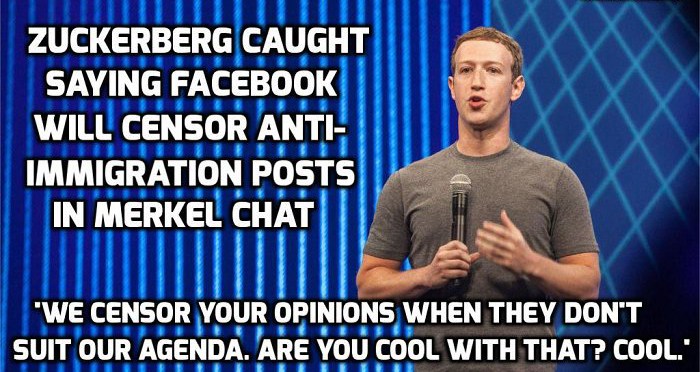 ~~~~~~
http://drrimatruthreports.com/general-bert-happy-birthday-wherever-you-are
WHY HEALTH FREEDOM IS SACRED TO HUMANITY
R.I.P. GENERAL BERT ... What an INCREDIBLE man!!! He was/is...wherever he is on the other side. BLESS YOU, GENERAL BERT. THIS BIG CAT THANKS YOU FOR BEING ON EARTH, AND DOING ALL THE GOOD YOU DID.

Continue General Bert's Health Freedom Advocacy Here:
http://donate.drrimatruth.com
.
General Bert died today on his 87th birthday. He died not from heart disease, not from kidney failure, not from multiple infections and pneumonias. He died from a lack of health freedom: freedom of Informed Consent, to choose to have nutrients, food and Vitamin C imposed by a system designed to sell drugs, keep people sick and then kill them. It is called "Allopathic Medicine" and is the product and tool of the massive, and massively evil, globalist agenda.
.
Let me explain.
.
General Bert developed a serious swallowing problem of unknown origin back in Chile where he lost so much weight that his immune system was compromised. That meant that he was vulnerable to infections, including aspiration pneumonia and septicemia, for which he was hospitalized on September 1 of last year at JFK Medical Center in Edison NJ.
.
Because of the bacteria in his blood, his kidneys were no longer able to function and he would required dialysis for the rest of his life.
.
I knew from the first day of admission, and so did his attending physician, that Vitamin C intravenous drips would support him so powerfully that he could likely heal at all levels.
.
But Vitamin C is a forbidden substance in hospitals precisely because it WILL do what I just said!
.
I also knew that if I could get enough nutrition into him, that is, both supplements and foods, he could overcome the tremendous damage done to his body by the starvation caused by his swallowing problems and by everything that followed in the hospital.
.
I wanted a feeding tube placed in his stomach but the hospital apparently opposed me, delaying its placement while he became weaker and more septic every day. "He's just another old guy who is going to die so let him die." seemed to be the attitude.
.
That is known as a lethal self fulfilling prophecy! His attending physician continued to fight for nutritional support but the battle was enormous.
.
Before the tube was placed I could only spray nutrients like Nano Silver and a special product made from the non-sugary parts of sugar cane into the lining of his mouth. After the tube was placed, I could pour liquefied foods and carefully chosen supplements -lots of them- into him and he began responding exactly as you would expect: by getting better and stronger.
.
He was breathing on his own and was within days of having the trach tube removed, too!
.
But the hostility to this program was enormous and one day, the Medical Director of the Hospital simply issued an edict, an Executive Order, if you will, and stopped his nutrients. He got, not surprisingly, weaker and weaker.
.
We tried to reason with the hospital but that was impossible and finally we sought the protection of the Court. The judge gave permission for me to give him food and nutrients again and I did so with tears of gratitude in my eyes.
.
All this time, the interruption in nutrients had a significant negative impact on Gen Bert and he began to fail again.
.
When the Court Order came in, we started pumping his nutrients again and, sure enough, he started making forward progress again.
.
In the meantime, he had made significant backward movement, from which he had to recover to get back to baseline.
.
This happened over and over again, sapping his strength and making healing harder and harder. He repeatedly fought-off "antibiotic resistant infections" he contracted in the hospital… with a little help for his immune system from Nano Silver.
.
Still he was motivated, hopeful, positive and working hard on getting well.
.
When I tried to give him late night feedings the staff, even after the Court Order, threatened to call Security if I did not leave!
.
It was, as a good friend observed, hand to hand combat on a daily basis.
.
Then, a month ago, General Bert was suddenly transferred to another hospital. There, instead of combat we had welcoming, helpful staff supporting General Bert's recovery.
.
But Vitamin C drips? No! Vitamin C is not in the Formulary! Sterile water for infusion is not there, either!
.
It took the good doctor attending him (another good doctor like the good doctor attending him at the previous institution) 3 weeks to get permission to do what the patient (General Bert) and the Next of Kin (in this case, me, his wife) wanted: give Vitamin C drips.
.
And it took about three days for me to round up some ingredients. His first Vitamin C drip was Thursday afternoon of this past week. By Friday he was visibly better.
.
His next Vitamin C drip was Friday afternoon. By Saturday, when Counsel Ralph came to visit, Gen. Bert was alert, vibrant, lively and participatory. He was committed to getting well and getting back to our life and work.
.
By Sunday evening he was well enough for me to run out and replace the blender that I used to liquefy his food without anxiety.
.
Suddenly, about 45 minutes after I left, I knew something was wrong. I called and was told that 5 minutes ago he had 'some heart issues'.
.
I raced back arrived to find that he had "coded", that is, his heart had stopped and the medical team was trying to restart it.
.
He was holding my hand, kissing me and looking at me alertly, grimacing in pain appropriately and showing that he was "there" the whole time, which is pretty unusual when someone's heart has stopped!
.
He recovered and the code team left. He coded again. And again. And again and, finally, at about 4 AM, there was no more life left in this valiant, loving and noble man.
.
Even at the very end, he was trying desperately to stay alive but his heart simply gave out. He was resuscitate multiple times over the 10 hours of his dying. I was with him the entire time telling him how much I loved him. He knew.
.
You see, the first two times this happened, I asked him why he came back. He looked at me very clearly and very deeply and said, "I came back for you."
.
He was my love, my rock, my friend, my partner, my inspiration and my guide.
.
We had very definite plans for the future personally and for health freedom.
.
General Bert died because he, like you, did not have the right to choose his health options freely and without interference.
.
I will continue his work at the Natural Solutions Foundation along with Counsel Ralph. He would want it very much that way.
.
I miss him beyond measure. You and your loved ones should not have to experience anything like this.
.
Spread the word. Health Freedom is YOUR battle. We need to win it for all of us so no more people have to die like General Bert, wanting to live, but not permitted to by a system that imposes its will on them.
.
Yours in health and freedom,
.
Dr. Rima.
PS – Please share with this link: http://drrimatruthreports.com/general-bert-happy-birthday-wherever-you-are/ — all of the medical bulletins are here: http://drrimatruthreports.com/general-bert-medical-bulletin/
.
If you are not already receiving the Dr. Rima Truth Reports emails, or have been taken off the list by the Powers-that-be email providers, please re-join here: http://drrimatruthreports.com/action/step1/