Last day of February yowls and roars, most adored and adorable KitKats ... yes, the world spins unhinged with only the good and sane amongst us holding it together enough to move into the Aquarian Age... and believe it, UNHINGED will be one of the watch words for the near future... one of the most important missions NOW is to SAVE YOURSELF, YOUR FAMILY, YOUR TRUE FRIENDS... In these times you must save yourself FIRST, like the old example of putting on the oxygen mask *first* during an airplane emergency... this is very difficult for most of us, given how we have been raised to be kind and charitable to the nth degree ... while there is certainly merit in being generally kindhearted, at this spinpoint, we ALL, including the Kougar, must discern, who is for us and who is against us ... who harms us, who intends us harm, and subconsciously intends us harm... or those who cannot get over that programming ... when someone is a beloved family member, a friend, it becomes more difficult to sever these toxic, harm-intending relationships ... this must be done, however, if we are to save the GOOD people, if WE ARE TO BRING ABOUT 1776 FREEDOM WORLDWIDE for all ... for, the evil energies, the evil pedo-empire, they have ramped up their horror-terror tactics significantly to keep humanity from a real renaissance revolution ... at this time, more and more, the mind-controlled minions of these Orwellian Scumzoid Monsters, will be perpetrating major attacks against the innocent, against WE THE PEOPLE. Many of these terror attacks have been stopped or mitigated. However, in the coming days, these attacks against anyone and everyone GOOD will be fast and furious, and the call for confiscating guns from WE THE PEOPLE will become a satanic chorus screaming across our nation... and yes, this could lead to a serious civil conflict. Be prepared. Do not give up your weapons! Save you and your family first, unless it's a true Spock moment of sacrificing one to save the many. Be prepared to save those who stand with you, not against you. DO NOT UNDER ANY CIRCUMSTANCES GIVE A HAND TO HELP SOMEONE UP WHO WILL ONLY PULL YOU DOWN!!! This is crucial.
AND REMEMBER, THIS BIG CAT LOVES YA!
THIS IS A HILARIOUS SCREAM...
Julian Assange And Wikileaks Say Michael Cohen Is Lying About Roger Stone
Published on Feb 27, 2019
A new tweet from Wikileaks contradicts Michael Cohen's testimony that he heard Roger Stone tell President Trump he was communicating with Julian Assange. Owen exposes the lies being pushed by MSM to damage those that support the president.
https://www.infowars.com/watch/?video=5c7720a3495b3c0017da8ea7
THE STAR SEED PEOPLE... THIS WAS FASCINATING AND ILLUMINATING...AND YES, THIS BIG CAT QUALIFIES, OR FOLLOWS THE PROFILE OUTLINED... ARE YOU A STAR SEED WOMAN OR MAN?
https://www.coasttocoastam.com/show/2019/02/19
Mysterious Mounds / Star Seed People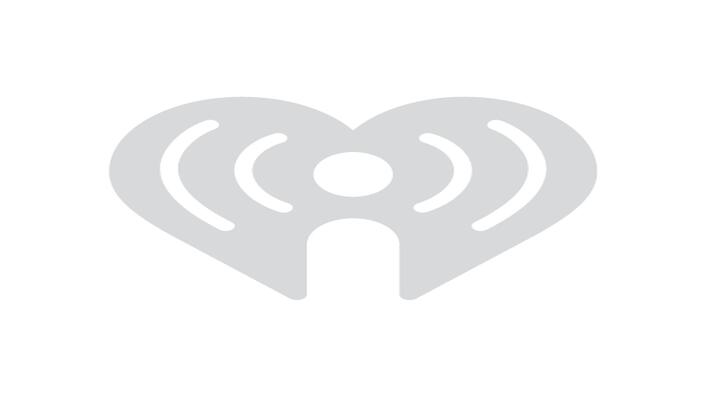 In the first half, author and researcher
L.A. Marzulli
discussed his research into mysterious mounds found all over North America, as well as his ongoing work on the Nephilim, giants, aliens, and the supernatural. There are thousands of these ancient mounds, and some are very large like Cahokia in the Midwest which contains over 500,000 tons of earth. How that much earth was hauled together is a mystery, and he suspects ancient giants played a part in the transportation of it. Some Native Americans told the white settlers that they didn't know who built the mounds as they were already present when they got there, Marzulli recounted.
Many of the mound sites are best appreciated by air, he noted, such as the Great Serpent Mound in Ohio which reveals its undulating shape when seen from an aerial vantage. Certain mounds have embedded mathematics, and at some of them, ritual sacrifices were enacted that perhaps turned the sites into portals, he conjectured. He also talked about the evidence for ancient giants, including a
photo
of a six-fingered skeleton he saw in the archives at the Catalina Museum. Marzulli has concluded that floating orbs could be the disembodied spirits of the Nephilim, and they are capable of moving into "avatars" such as the Grey aliens, as well as shape-shifting into a variety of forms.
--------------------------
In the latter half, psychic medium
Christian von Lahr
presented his contention that many humans are "Star Seeds," inhabited by souls that come from alien or other worlds. As a kind of sacrifice, these individuals, he explained, chose to reincarnate here as a mission to save humanity from annihilation. These people were the prophets of old, he continued, and often feel different from others though they sometimes don't understand why. One way von Lahr can confirm whether a person is a Star Seed is by viewing their spirit guides, who appear alien in nature, with unusually shaped heads.
Star Seeds, he cited, have particular sensitivities to foods, sounds, and chemicals, and particularly colors and tones; they are often musically inclined or gifted. They have been incarnating here for millennia, and evidence for this can be found in cave drawings dating back as far as 40,000 years, which show signs of their handiwork, he said. A "bubble technique" can reveal where a Star Seed hails from, von Lahr suggested. If they blow a soap bubble with a copper wand, the colors will go clear and depict the constellation of their origin.
News segment guests: John M. Curtis, Howard Bloom, Mish Shedlock
Website(s):
Video(s):
Book(s):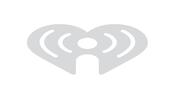 Photo: Six-Fingered Giant Skeleton
In tandem with the
2/19/19
show, L.A. Marzulli shares a photo depicting a 9 ft. tall, six-fingered skeleton. He re-photographed the image from a display at the Catalina Museum.
Mad Monster Maxine, She Who Must Be Metaphorically Slayed By the Ancient Warrioresses of the Amazon, Or Taken Down By Real Women ... For, We Are Being Destroyed By This Feminist Impostor ... All the Feminist Impostors Currently In Congress Like Occasional Cortex ... And Why Heck, the Hildebeast Is a Fine Example... Dontcha Think?
https://www.thegatewaypundit.com/2019/02/mad-maxine-waters-wants-to-investigate-trump-foundation-because-of-tax-evasion-concerns/
Mad Maxine Waters Wants to Investigate Trump Foundation Because of 'Tax Evasion Concerns'
Rep. Maxine Waters
Rep. Maxine Waters (D-CA), who is spearheading the probe into President Trump's finances wants to investigate the Trump Foundation next because of 'tax evasion concerns.'
In other words, the most corrupt Congresswoman in US history who routinely calls for Trump's impeachment wants to harass him by searching for a crime.
Mad Max, who is the Chairwoman of the House Financial Services hinted to reporters on Thursday that
she may even have a lead in the form of a letter "from somebody who told me about a situation that they want to talk with me more about,
" Politico
reported
.
The foundation was in the unique position in that it gave more money away than it took in from donations.
This is unheard of.
The Clinton Foundation criminal syndicate is still in operation.
Putting the Trump Foundation out of business isn't enough for the Democrats — now they want to keep digging in search of IRS violations despite the fact that the IRS has not indicated Donald Trump evaded taxes.
"I think that's an area that should be looked at because I think the foundation has been used by him to avoid paying taxes," Maxine Waters said Thursday.
Michael Cohen fanned the flames on Wednesday when he testified to the House Oversight Committee that Donald Trump directed the foundation to pay for a portrait of himself that had been auctioned off.
Maxine Waters also said that Deutsche Bank is "cooperating" with her Committee to get the documents.
Meanwhile, the criminal Clintons still have their Clinton Foundation which was used by Hillary Clinton to sell power and influence and access to the US government while she was Secretary of State – also known as 'pay-to-play.'
https://www.thegatewaypundit.com/2019/02/mad-maxine-waters-wants-to-investigate-trump-foundation-because-of-tax-evasion-concerns/
HOW TO THROW FLYOVER COUNTRY TO THE COMMIE EVIL-SLAVERING WOLVES... YES, THERE WOULD LIKELY BE A CIVIL-WAR ACTION...
Twelve states sign "pact" to try to nullify the U.S. Constitution... civil war coming

So far, twelve U.S. states have signed on to a "pact" that seeks to steal all future elections by nullifying the U.S. Constitution.

Should this illegal pact be activated, it will almost certainly unleash violent civil war across America. (It would also nullify your own vote and allow America's elections to be decided by illegal voters.)

Colorado is the latest state to sign on, by the way. You need to know about this illegal pact and how lawless authoritarians are using it to try to steal U.S. elections from this day forward.
THE KOUGAR HAS ALREADY DECIDED THAT SHE WILL DO HER BEST TO FIGHT TO THE DEATH IF VACCINE ENFORCERS COME TO HER DOOR... AND IF SHE MANAGES TO HARM THEM IN ANY WAY, SO MUCH THE BETTER. THIS IS AN EASY DECISION FOR THIS BIG CAT BECAUSE THE VACCINE WOULD LIKELY KILL HER ON THE SPOT ANYWAY ... AND SHE HAS NO CHILDREN TO WORRY ABOUT, OR PROTECT.
New law: Vaccine enforcer squads to go door to door, enforcing immunizations at gunpoint

A proposed new law in Iowa would dispatch armed "vaccine enforcer squads" to go door to door, holding parents at gunpoint while their children are vaccinated against their will.

The vaccine industry will be using local armed police to bring the firepower to the "home health visits." Yes, this is America in 2019. The vaccine deep state is becoming weaponized.

That's why I'm asking the question today: How long before these "vaccine enforcers" are shot by parents who are defending their children against thefelony assault of forced vaccinations?
A REAL MAN, TOMMY ROBINSON, STANDING FOR THE SURVIVAL OF HUMANITY AND OUR RIGHT TO BE FREE!!! AND FREE-THINKING!
NO BUYING AND SELLING FOR YOU!!! THE BEAST SYSTEM IS STALKING AND DESTROYING...
CAN FINANCIAL FASCISTS SQUEEZE OUT PATRIOTS?
Tortious interference openly committed by mega banks against conservatives an omen of things to come
Tom Pappert breaks down how financial institutions are slowly squeezing out Trump-supporting patriots, just as Jews and others in Nazi Germany were not allowed to participate in the banking system.
The bankers are trying to pressure patriots and conservatives into violence by bearing down on their livelihoods, in an attempt to spark a civil war which will allow them to consolidate even more power.