Friday, end of May yowls and roars and growls, most extraordinary and ebullient KitKats ... recently the most excellent UFO/UNDERGROUND NEWS channel SECURETEAM 10 has been threatened with not only demonitization, but being eventually eliminated. OR BANNED. Yes, stupid horrible Youtube is cracking down on, or banning UFO/PARANORMAL channels now, along with the FLAT EARTHERS ... why? the Obvious: Youtube wants full media-content control, as if they were another mainstream TV station, like the ones that are now going down the proverbial tubes because so much of their programming is crapola, and their news is FAKESTREAM ...
So, in the Kougar's opinion, given UFOs are almost crowding the skies in these times... given, these BENEVOLENT AND MALEVOLENT otherworld/other dimensional beings ARE SHOWING THEMSELVES more and more to the general population here on Earth ... well, this bigtime exacerbates ***The ET Disclosure Problem*** ...
Thus, one main reason for cyber-burning UFO channels is THE NARRATIVE. The darkside-nasty powers want FULL CONTROL of the the disclosure narrative. THEY DON'T WANT *TRUTH* or any real discussion, as evidenced by the NY TIMES telling those of us who have known about UFOs for several decades, and could care less what the ENEMY-MSM has to reveal... yeah, A BIG FAT NOTHING BURGER!!! But we're supposed to be hanging on their every deceptive mainstream word ... NOT THIS BIG CAT.
If any important and respected voice like SECURETEAM 10 is allowed to be visible, then the establishment narrative about ET/UFO DISCLOSURE will be toast... however, if the narrative is mainstream-controlled well, the infamous PROJECT BLUE BEAM could become a reality... that is: a fake ET alien invasion that would be used to bring in the totalitarian-1984 new world order ... BOW DOWN, PEOPLE OF EARTH ... and that's just the beginning of how DISCLOSURE could be diabolically manipulated, used against WE THE PEOPLE...
Guilt Trips and Control Freaks
MKULTRA psy-ops against WE THE PEOPLE... yeah, the whole *Mueller Time* is a perfect, yes, a classic example of the MKULTRA massive psy-ops being done, has been diabolically perpetrated against the American population, at least, since the 1950s... On top of that SADLY, the human race has been genetically engineered, and trained by the little 'g' gods, over the eons, to be susceptible to unwarranted Guilt Trips -- and to become so scared, so lacking in self confidence that they become nasty little Control Freaks ... that that only thing they can cling to is evil establishment propaganda.
Yep, when it comes to a typical left-tard, it can be said that DELUSION is strong in this one...and breaking through is often impossible...

MAY THE DIVINE INTERVENE...
URANIUM ONE MULE MUELLER speaks... ultimately, he and his nefarious ilk, are digging their own graves...
THE SOLAR MINIMUM CYCLE, NATURAL EARTH CHANGES, GEOENGINEERING-CHEMTRAILS, AND WEATHER WARFARE... IT'S ALL HERE ... DARE TO PREPARE, BELOVED ONES...
DIVINE PERFECT ASSISTANCE TO ALL IN NEED...
Since 1998, there has been an average of 279 tornadoes during the month of May. So the fact that we have had more than 500 over the last 30 days means that we are running way, way above normal…
The ET Disclosure Problem...
THE KOUGAR COMPLETELY AGREES...
KOUGAR COMMENT: He can't testify and survive. He knows the more he talks, the more he condemns himself and the deepstate. It's like criminals who end up talking so much that they 'hang' themselves. Mueller is nothing but a scumbag cover-up criminal swamp rat. He knows criminals, and their behavior.
WE'RE IN A "FULL SCALE WAR" – Joe diGenova Goes Off on "Enemy of the People" FBI Director Chris Wray (Audio)
Former US Attorney Joe diGenova announced on the air yesterday that the US is in a "full scale war". President Trump and his Attorney General William Barr stand for justice against the corrupt FBI, Intel agencies, Democrats and the far left media complex.
FULL SCALE WAR – Let me tell you exactly what's going on here. This is very important for the listener.

When Bill Barr became Attorney General the President said, "See what you can do, see if you can get to the bottom of what happened during the campaign."

Bill Barr tried to do that and you will recall from his interview with FOX, he said he now had more questions than he had when he started. Chris Wray the current FBI Director was stonewalling the current Attorney General Bill Barr on disclosure of certain information about FBI conduct. It got very, very heated, so and, Gina Haspel, the current CIA Director, was also resisting disclosure of certain information.

Barr got fed up, went to the President, and said, "I can't answer your question, and here's why."

The President said fine. Twenty-four hours later the order came out. This is a full scale war between the Attorney General of the United States and believe it or not, another FBI Director who thinks he's James Comey.

Christopher Wray is a disaster. He's an unmitigated disaster…

You are watching the quintessential Washington power battle. Here's the problem for the agencies, the FBI and the CIA. They have one distinct disadvantage. They can leak to the Post and the Times but they do not have subpoena power and Bill Barr does.

We are headed for a gigantic, gigantic fight.

The intelligence community, including the FBI is in full resistance in disclosing what they did during the Presidential campaign…. Christopher Wray is now standing in the way of history.

Make no mistake about it, Christopher Wray has become an enemy of the people!
These liars and criminals are under attack and they are resisting with all their might. We are at war. We – President Trump, Attorney General Barr and the American people – will win.
For the sake of humanity we have to!
OROVILLE DAM... NOT LOOKING GOOD...
STOCK UP, STOCK UP, STOCK UP... GROW YOUR GARDENS ... IF YOU CAN BUILD AND USED GREENHOUSES, DO IT... DO IT NOW! AND GET THE HECK AWAY FROM THE BIG CITIES, AS FAR AWAY AS YOU CAN MANAGE... IF THIS BIG CAT COULD MANAGE A GREENHOUSE, SHE WOULD... SADLY, CIRCUMSTANCES DON'T ALLOW FOR IT...
THE THOR-BIGLY HAMMER OF JUSTICE....
The American Report site has been hacked but the articles are available at these links: THE HAMMER TRIFECTA 1.
https://bit.ly/2YKO3RI
2.
https://bit.ly/2W2TWN9
3.
https://bit.ly/2WoihMC
THE DARKSIDE OF MARTIN LUTHER KING JR??? ... IF SO, SO SAD ... HOWEVER YES, THE KOUGAR CAN BELIEVE THIS BECAUSE FOR ONE THING, SEAN DAVID MORTON TOLD A STORY [THIS BIG CAT MIGHT NOT GET ALL THE DETAILS CORRECT] HOWEVER, THE GIST IS: HIS UNCLE, THE BROTHER OF HIS STEP DAD, WAS IN A SOUTHERN CITY .. IT MIGHT HAVE BEEN MEMPHIS ... ANYWAY, HE WAS IN AN ELEVATOR IN A HOTEL WHEN A WHITE WOMAN CAME SCREAMING TOWARD HIM FOR HELP ... HER CLOTHES HAD BEEN PARTLY TORN OFF... AND AS HE TRIED TO HELP HER, A DRUNKEN MLK CHASED AFTER HER STILL TRYING TO RAPE THIS WOMAN ... MLK'S STAFF HAD TO SUBDUE HIM AND DRAG HIM AWAY ... FORTUNATELY FOR THAT WOMAN SHE WAS RESCUED ... HOW MANY WEREN'T?
YES, THE KOUGAR HAS BEEN A GREAT ADMIRER OF MLK JR, A DEEP SUPPORTER OF THE TRUTHFUL WORDS HE SPOKE TO US ... SHE OFTEN QUOTES THEM ... THIS IS SUCH A BLOW, AND SHE HAS TO ASK HERSELF: WHAT NOW?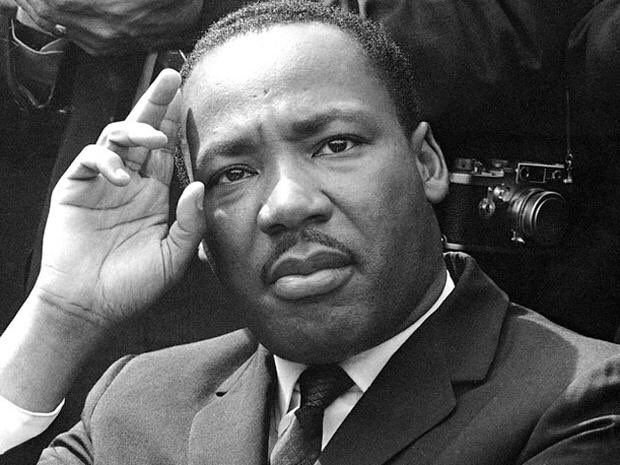 FBI TAPES REVEAL '40 MLK AFFAIRS'
'LAUGHED' AS FRIEND RAPED PARISHIONER

DIVINE INTERVENTION FOR A REAL PEOPLE'S HERO...
DEM GOV WHO PULLED TROOPS FROM BORDER NOW DEMANDS FEDERAL HELP
Border crisis so bad liberal politicians forced to address surge of illegals
In February, Grisham announced the withdrawal of most New Mexico National Guard troops stationed on the border and said President Trump is engaged in a "charade of border fear-mongering."
In April, Grisham attacked a citizen border patrol group called United Constitutional Patriots who were catching hundreds of illegals entering the United States.
"It should go without saying that regular citizens have no authority to arrest or detain anyone," she declared.
Fast-forward three months and Grisham appears to be changing her stance after meeting with Homeland Security Secretary Kevin McAleenan in Washington, D.C. last week.
During the meeting, Grisham asked McAleenan to increase the amount of government personnel placed at the border and requested reimbursement for money spent on humanitarian assistance.
The New Mexico Governor bragged, "We figured out a way to get 55 folks out of Las Cruces and to Denver. We're going to continue to do everything like that that we can in the short term."
Grisham spent $4,000 for a bus to send the group out of her state.
New Mexico GOP Chairman Steve Pearce chimed in on Grisham's Homeland Security request, saying, "She declares there's no crisis. She removes the National Guard, and now she's there asking for money."
"Everything in her actions indicates that she believes there's a crisis, but yet she will not dedicate the resources or request to her colleagues in Congress to start passing the laws that will change the situation there," he continued. "The border communities are going to continue to be overrun."
https://www.infowars.com/dem-gov-who-pulled-troops-from-border-now-demands-federal-help/
SO SAD WE DIDN'T LEARN FROM THE HORROR-INVASION AND SUBSEQUENT FALL OF WESTERN EUROPE...
Releasing them directly into communities without going through ICE
http://www.whatdoesitmean.com/index2878.htm
CPS IS A MONSTROUS-HORROR CRIMINAL AGENCY -- OFTEN PART OF THE PEDO EMPIRE -- AND MUST BE ERADICATED NOW!!!
GEE, NOW, INSTEAD OF GETTING A SUN TAN, US NATURALLY FAIR SKINNED PEOPLE WILL BE LOOKING FOR SKIN DARKENING METHODS TO APPEAR LIKE WE'RE PERSONS OF COLOR...
THIS IS A PERFECT EXAMPLE OF THE EVIL *WAY OF THE WORLD* RIGHT NOW ... NO EQUAL JUSTICE ... AND THE INNOCENT ARE PERSECUTED BRUTALLY WHILE THE GUILTY GO SCOT FREE ... EXCEPT THE LAW OF THE DIVINE WILL EXACT JUSTICE...
It looks like letting off Smollett and these accused carjackers was "fighting systemic racism".
DEPORT OMAR, GET RID OF THIS TRAITOR TO AMERICA...
YOUR GUILT RUNS DEEP, DOESN'T IT, MAD MOUTH MAXINE??? PROJECTION, PROJECTION, PROJECTION...