PLEASE, IF YOU HATE WE AMERICANS, IF YOU HATE AMERICA, THE KOUGAR BEGS YOU TO LEAVE, TO MOVE TO THE COUNTRY OF YOUR CHOICE. LIKELY, IF YOU ASK, THERE WILL BE AMERICANS WHO WILL GLADLY PAY FOR YOUR RELOCATION. AGAIN, PLEASE LEAVE. WE TRUE AMERICANS REFUSE YOUR ANTIFA-FASCISM-COMMUNISM REGIME. WE LOVE FREE SPEECH -- SO-CALLED HATE SPEECH *IS* INCLUDED. YOU DON'T GET TO TELL US WHAT TO THINK, HOW TO THINK, WHAT TO FEEL, AND HOW TO FEEL. GET OUT OF *THESE UNITED STATES OF AMERICA* BEFORE YOU GET HURT DUE TO YOUR OWN IMMORAL, GOBLIN-ZOMBIE STUPIDITY. YOUR CLASSLESS, VIOLENT ANTICS ACTUALLY MAKE FASCISM LOOK GOOD. AND THE KOUGAR DESPISES-LOATHES-HATES!!! FASCISM IN ANY FORM.
Friday roars and yowls, cutest and most darling Kittens ... Be careful out there! If you're doing the WATCH THE ECLIPSE THING, be doubly careful, especially if you are amongst the crowds...there could be serious problems.
Okay, there could be a *coup-takedown* attempt against our President Trump during The Great American Eclipse on August 21, 2017. However, the protection around President Trump is pretty solid. Keep up those prayers of protection for our President, Kitten-warriors. One guarantee: whatever sinister attemept that takes place WILL bring down the mega-corrupt government for all time.
Extra note: there is a special-ops type of force -- according to a former special ops man [the Kougar has blanked on his name ... however, he is now producing a documentary about child trafficking] -- anyway, he was told this special ops group pledged to brutally eliminate anyone involved in an assassination coup against President Trump. At this point in our history, the Kougar says: GO TO IT!!! ELIMINATE THEM ALL! EVERY LAST ONE OF THEM. THE COUP AGAINST JFK WAS NEVER AVENGED. TIME TO TAKE OUR COUNTRY BACK.
To say it again, the Kougar WILL NOT be outside during the time when the eclipse passes over her tame prairie. She's not letting the pets out either. She will be following the ancient wisdom of the Chinese people, who did not want the direct vibes from an eclipse, and stayed inside. Plus, as she stated before, this Big Cat will not take any chance when it come to any potential harm to her precious eyes.
THE NINTH PLANET ...
THIS COOL CAT KNOWS WHERE IT'S AT...
PAUL CRAIG ROBERTS ... THE OBVIOUS WAY OUR PRESIDENT TRUMP IS BEING DEMONIZED
Charlottesville 2
Paul Craig Roberts
What the liberal/progressive/left is trying to do with Charlottesville is to associate Trump supporters with White Supremacists and in this way demonize Trump supporters so that they will not have a voice when Trump is overthrown in a coup. Or it can be put in a different way: Charlottesville is being used by someone to discredit Trump and the people who elected him in order to pave the way for a coup, and the liberal/progressive/left is enabling the plot.
Upon reflection, I think that for most of the liberal/progressive/left the denunciations and one-sided interpretation of Charlottesville are just the ingrained knee-jerk reaction of people brought up in Identity Politics. In Identity Politics, everyone is a White Hat except racist, sexist, homophobic, gun-nut white males. The only tolerable white males are those who accept this characterization of themselves. All others are "white supremacists" or "nazis."
CONTINUED AT: http://www.paulcraigroberts.org/2017/08/16/charlottesville-2
UNFORTUNATELY, THE TECHNO-TARD EVIL GLOBALISTS ARE ***GUNNING*** FOR STRAIGHT WHITE CHRISTIAN MEN ... BECAUSE THEY KNOW, THIS PARTICULAR GROUP OF PEOPLE WILL BATTLE AGAINST THEM, IN MANY CASES. TRUTH IS, THIS CREEP-WIMP CABAL IS GUNNING FOR ANYONE IN THE WAY!!!
TICK TOCK -- WHAT IS COMING?
Something MAJOR Is About To Break On '3 Different Fronts' - Ominous Warning Goes Out To The 'Radical Left' And The Establishment 'Destroy Trump Media'
- Wikileaks Sends Information To President Trump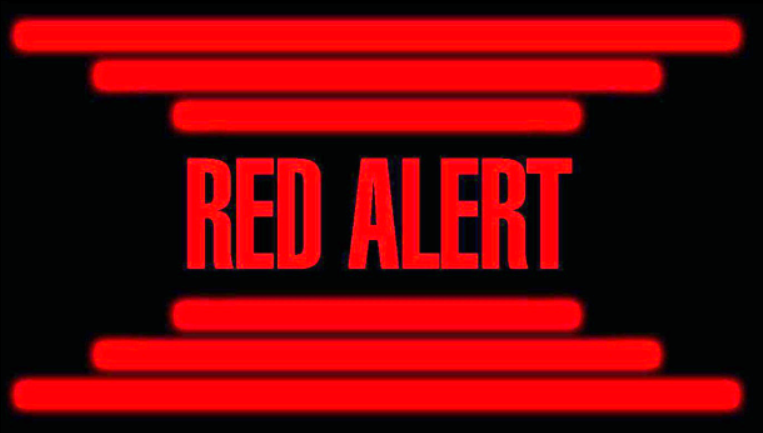 By Susan Duclos - All News PipeLine
On
August 8, 2017, Stefan Stanford reported
that Fox News personality Sean Hannity had sent out a tweet to his 2.72 million followers saying "tick tock tock tock," hinting at something huge on the horizon, and Stefan asked "What does he know that we don't know."
While the tweet did sound a little dramatic, as a news personality, putting teasers out is generally good promotion, but it is worth noting that some of Hannity's sources are within the White House, as Hannity's tweet came just a little over a week after
it had been reported
that Hannity had a private dinner with President Trump, former Fox News executive Bill Shine and Anthony Scaramucci.
On Wednesday, August 16, just nine days after Hannity's original hint of something huge coming, he offered a series of updates, in the space of a half hour that provided a little more detail and context.
The first came at 8:34pm ET, stating
"Stay tuned. Major, multiple Tick Tocks. 3 different fronts--MAJOR!!Patience, pieces are all falling in place."
http://allnewspipeline.com/Something_Major_Is_About_To_Break.php
MOVE TO COMMUNIST CHINA IF YOU WANT TO ERASE HISTORY ... AND NO, THE KOUGAR IS NOT A FAN OF THEODORE ROOSEVELT
THE WAR ON WHITES AND THE HUMAN RACE BY THE DARKSIDE POWERS THAT BE
FASCIST-CNN: SOME OF THE MOST CRIMINAL-IDJIT SOCIOPATHS ON THE PLANET
THIS IS WHAT CNN AND IT'S MSM-ILK FOMENT
RUBIO IS OUT OF HIS EVER-LOVING MIND
LIKE THE KOUGAR YOWLED AT THE BEGINNING OF HER BLOGGIE
NOW THIS IS SPOOKY OOKY... ONCE AGAIN, A BANKER HAS JUMPED TO HIS DEATH ... SORTA LIKE THE 1929 STOCK MARKET CRASH
DON'T YOU DARE TELL THE TRUTH ABOUT PAKISTANIS VIOLATING LITTLE GIRLS ... THEY ALL NEED TO BE HANGED UNTIL DEAD!!!!!!!!!!!!!!!!!!!!!!!!!!!!!!!!!!!!!!!!
Forced to resign position under Corbyn for telling truth
GO AHEAD, GET CHIPPED WITH BRAIN MAGNETS... BECOME A MIND-CONTROLLED RAT FOR THE NEW WORLD ORDER CRIMINALS