OMYGAWD, RUN FOR YOUR LIVES! HARMLESS HYPE-BOMBS INSTEAD OF PIPE BOMBS! HOLD THE PRESSES ...
Yowls and roars from the new bomb-landia, precious and Halloween-scary Kittens ...Lordy, Lordy, the apprehended suspect isn't even a white man, he's Seminole Indian, who works for the rich, powerful Seminole casinos in Florida [info from Roger Stone who lives in Florida -- plus, no one in the active Trump groups in Florida even knows this guy}... and guess what, he's a registered Democrat ... likely an operative for the Demonrats, who is either a patsy or taking one for the Dummycrat team [ala DIAMOND AND SILK'S new movie] ... but hey, at least, he's not A FAKE INDIAN like Fauxcohantus... yeah, that van looks like it was professionally done mere days ago ... yeah, made for its rollout on TV, a too-perfect prop for the FAKE NEWS MSM ... it's now being reported that this suspect has called in bomb threats before, and is well known to the police... oh, and like ***one*** guy could send/deliver all those *DOESN'T GO BOOM ACME* PROPS to all those poor little lefty-zoid victims, boohoo, boohoo ...
So, lest you think the Kougar is insensitive to being threatened by bombs ... well, heck, when this Big Cat was going to college, there were at least ten or more bomb threats called in, -- this when bombs were actually going off across the country [the Weathermen] ... so they called off classes a few times, and found nothing -- the next time they basically said attend class at your own risk... the Kougar figured she'd face the potential danger and attend her classes, as did many other students -- many months later, the police caught one student calling in a bomb threat ... although, they did not say he was responsible for all of them ... whatever, thank goodness, nothing happened bomb-wise...
btw, PASTOR SAM, WHO IS ON THE GROUND SOUTH OF THE BORDER ... HE ASKS: ARE THE LIGHTS GOING OUT IN OUR COUNTRY, OR A GRID DOWN EVENT OF SOME DEVIOUS TYPE? WHEN THE INVADING CARAVAN ARRIVES ... WHAT ABOUT ALL THE HIDDEN JET FIGHTERS IN MEXICO ... A VERSION OF RED DAWN COMING???
EARTHQUAKES... YEP, MORE ... WATCH DUTHSINSE IF YOU'RE NOT... INTERNET SEARCH HIS NAME...
THE BATTLE FOR ARCTIC TERRITORY RAMPS UP....
PEOPLE, GET A GRIP ... HAVE FUN WITH YOUR HALLOWEEN COSTUMES...
Manufactured hysteria taking over college campuses
WITH ALL DUE RESPECT TO STEVE PIECZENIK'S ANALYSIS, A MOST EXCELLENT BREAKDOWN OF THE ALLEGED HYPE-BOMB MAN'S PERSONALITY... HOWEVER, HE'S JUST AN OPERATIVE-DUPE-PATSY IN BIG DEBT AND OVER FIFTY YEARS OF AGE ... WHO KNOWS HE COULD HAVE CANCER, AND DOESN'T HAVE THAT LONG TO LIVE ON EARTH???
Pipe bombs sent to CNN - total staged attack as we predicted

"Pipe bombs" have been sent today to CNN, Soros, Barack Obama and others.

This is an obvious staged attack put together by globalists to desperately try to alter the outcome of the mid-term elections.

Over the past several months, I have repeatedly predicted exactly this attack on multiple broadcasts, podcasts and videos.

America is under siege. This is the last desperate attempt to defraud the voters and steal the election.
YEP, A DARKSIDE *FOR MEDIA* FAKE-BOMB TV PRODUCTION...
SILICON VALLEY TECH GIANTS ON THE WRONG CHICOM SIDE
GENOCIDE OF THE HUMAN POPULATION, NOT AN INCOMPETENT MISTAKE
THIS JOKE AD IS HILARIOUS, A SCREAM AS WE USED TO SAY
FROM FORBIDDEN KNOWLEDGE TV:
This is a spoof political ad for the Democrat Party that is very funny but also pretty much a plain statement of items, several of which I, as a former lifelong Democrat once believed were facts.
It's by comedienne, Allie on YouTube's new pay channel
CRTV
, which produces regular shows with such wingnut luminaries as Steven Crowder, Michelle Malkin, Mark Levin, Eric Bolling, Gavin McInnes and Phil Robertson.
Hi, I'm a spokesperson for the Democratic Party and I'm here to tell you why you need to vote Blue this November.
Democrats are the party of love and tolerance. We promote inclusion and acceptance, peace and goodwill.
Republicans don't care about any of these things. They just want to talk about record unemployment, the economy and keeping communities safe. Fascists!
Democrats have positive practical priorities, like abolishing the Electoral College, eliminating Due Process and banning Hate Speech. These are the values of the American people...well, at least Americans that live in San Francisco and in New York.
Republicans often use fear-mongering rhetoric, like "Constitution" or "Liberty".
Democrats condemn such language as divisive and instead focus on more unifying topics, like repealing the Second Amendment or kneeling for the National Anthem.
Democrats are the party of equality, so much so, that we insist upon unconditionally believing women and disbelieving men. Because, well, feminism.
If you ask us who explain this logically, we will scream in your face and call you misogynist.
Republicans want to take away a woman's sacred right to choose to have her child decapitated inside the womb and torn apart, limb by limb with forceps.
Democrats celebrate the right to violently murder your child because we're compassionate.
Democrats believe that women are powerful and independent. They are also helpless victims of the Patriarchy, who require government intervention to succeed. Any woman who disagrees with us on this is a self-hating stupid bimbo.
And you know, it's time someone was finally brave enough to say this: "Republicans are racist."
Democrats have the same positive message for minorities that we have for women: "You're a victim and you're useful to us. If you disagree, we'll insult your intelligence – but it's for your own good."
Republicans want to stop certain people from coming into this country. They cite the infiltration of gang violence or opioids or sex trafficking as reasons to stop illegal immigration but Democrats accept these as the natural consequences of opening up the borders, which of course is the more loving thing to do.
Democrats recognize that the key to a better tomorrow is to look forward not backward, that's why we reject Capitalism and all of its greed and instead, vote for Socialism, which has worked so well, every time it's been tried.
Democrats are the party of the common people, the poor and the marginalized, the weak and defenseless.
While Republicans promise freedom, we promise free stuff. That's how we win over young people.
Our goal is to make the government work for you so you don't have to work at all.
The Republicans are always pushing religion in our faces. We reject their bigotry. Religious people are idiots. Democrats would much rather you sacrifice yourself on the altar of Progressivism.
The truth is, as the party of empathy, we're just better than everyone else.
That's why we spend so much time telling people who don't align with our agenda that they're not just wrong but that they're bad people.
We still haven't figured out that this condescension is what lost us the 2016 Election. Nevertheless,
we're confident that through censorship, emotional manipulation and continued bullying, that we will eventually get our way.
Why? Because we care about you. So much so, that we're willing to wear you down until you fear getting silenced, doxxed or fired, because you don't agree with our agenda. That's love.
I'm the spokesperson for the Democratic Party. Vote for us in November.
IS GITMO FOR THE DEEPSTATE TRAITORS???
Vets4ChildRescue.org founder breaks down his organizations numerous pedophile arrests
THE KOUGAR HAS TO SADLY AGREE, DEMONIC POSSESSION IS ON THE RISE, AND TERRIFYING ... ALTHOUGH, WHAT WOULD HAPPEN IF WE ALL JUST POINT AND LAUGHED OUR BUTTS OFF???
http://www.whatdoesitmean.com/index2690.htm
Demonic Leftist Mobs Move In For Kill

Against

Trump After Historic Fracture Of Christian Church
By: Sorcha Faal, and as reported to her Western Subscribers
A somberly worded new Security Council (SC) report circulating in the Kremlin today expressing extreme sorrow over the historic fracturing of the Eastern Orthodox Christian Church, that was caused by demonically-led American globalist forces who split apart the Russian and Ukrainian churches creating the biggest Christian Schism since 1054, states that the first effect of this crisis is now seeing Ukraine

being declared the poorest nation in

Europe—and in whose aftermath now sees Roman Catholic Church Pope Francis

joining forces with globalist leader

George Soros

to use satanic magical warfare to overthrow

President Trump

so the

United States

can be destroyed, too

—and whose evil effects are now being evidenced in the leftist mobs now roaming throughout America who, in the past few days alone, has seen these demonic inhabited human souls violently attacking the conservative journalist Jacob Engels at a campaign event for Democrat Party communist leader Andrew Gillum, and another destroying the campaign signs of Christian evangelical Republican candidate Ted Cruz—all of which led a resigned President Putin to address the insanity now emanating from the US by warning that Russia has a limit to these demonic provocations, and these globalists better watch it before they go much further.
[Note: Some words and/or phrases appearing in quotes in this report are English language approximations of Russian words/phrases having no exact counterpart.]
According to this report, with it being contrary to Russian government and Christian Orthodox ethics to divide nations into the best and the worst and to belittle any ethnic or civic nation, with it being even more contrary to Orthodoxy teachings to put any nation in the place of God or reduce faith to one of the aspects of national self-awareness—it was noticed, in 2016, with growing alarm that our world was under satanic assault after the world's top Christian theologians declared that the anti-civilization identity politics scheme to divide peoples called globalism intent on destroying all of the world's national borders was both anti-Christ and demonic, and whose statement, in part, read:
The Kingdom of the Lord Jesus Christ is the highest form of civilization
.
The anti-civilization represented by anti-Christ is the opposite of that.
So if the kingdom of Christ is righteousness, the anti-civilization is evil and injustice.
If the kingdom of Christ is peace, the Kingdom of anti-Christ is conflict.
If the Kingdom of Christ is joy in the Holy Spirit, anti-civilization is misery.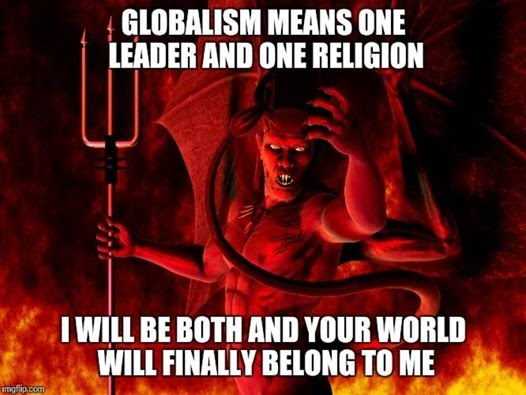 One of the main demonic globalist leaders in the United States preparing to destroy Christianity and all of its peoples, this report notes, is Hillary Clinton—whose husband, former President Bill Clinton, confessed to a rapturous crowd of devotees that Hillary regularly communes with the dead spirit of Eleanor Roosevelt—with it further being revealed in leaked emails during her failed 2016 presidential campaign that her campaign manager and top aides all practiced the satanic occult ritual known as "Spirit Cooking" involving the use of menstrual blood, semen and breast milk.
After Hillary Clinton was defeated in her bid to rule America, this report continues, her satanic occult guru Michael M. Hughes gathered her defeated forces around him—who were eager to follow his guidance after he declared "Fuck every single one of you who couldn't vote for Hillary Clinton because of (insert your bullshit here). Enjoy the crumbling of our democracy and the continuing rise of homegrown fascism.

Hope your vote for Jill Stein or

Harambe

or Bozo the fucking clown was worth it."—and who wrote for them the demonically inspired book titled "Magic for the Resistance: Rituals and Spells for Change" that each month is used by thousands of anti-Trump leftist witches and sorcerers who cast spells against President Trump.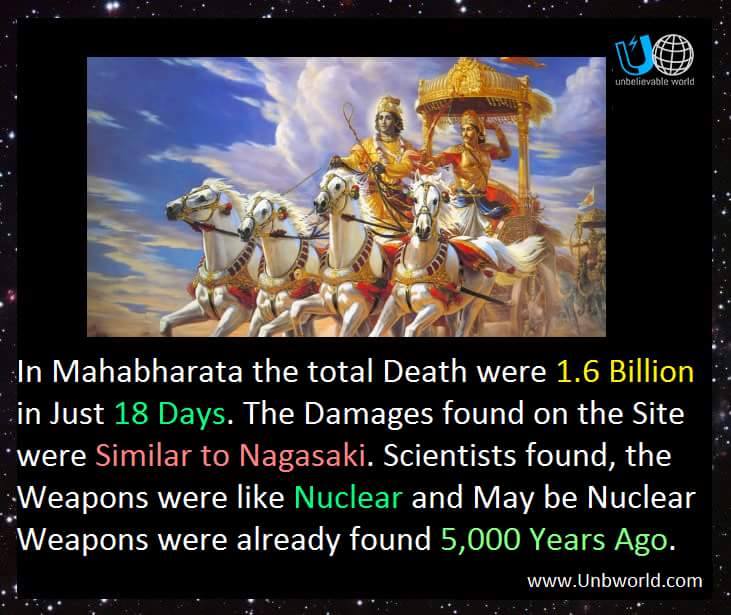 Demonic Hillary Clinton followers prepare to use satanic magical warfare to defeat President Trump in 6 November 2018 Midterm Elections
Not just used by the demonic followers of Hillary Clinton, this report notes, this satanic magical warfare is being used by Democrat Party candidates, too—such as Democratic Arizona US Senate candidate Kyrsten Sinema who summons witches to come to her aid, calls mothers staying home to care for their babies "nothing but leeches", has called on Americans to join the Taliban so they can kill US soldiers—and, most horrifyingly, is being supported by the leftist mainstream propaganda media who have just published a cartoon depicting her shooting down the plane of her Republican Party opponent Martha McSally—a genuine war hero who flew countless combat missions risking her own life to save her nations soldiers, and by no measure of human decency deserved such a thing as this being done to her.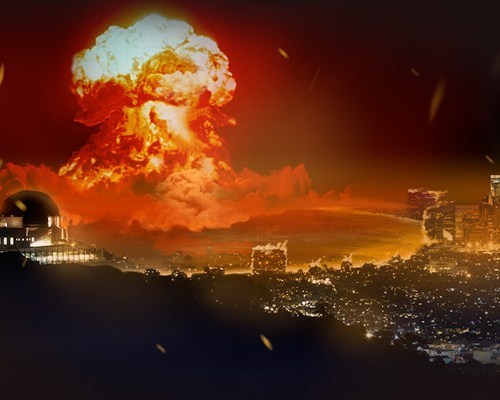 Hillary Clinton supporting Arizona Republic newspaper demonically depicts Satan-inspired Kyrsten Sinema shooting down plane of war here Martha McSally
While these Hillary Clinton supporting demonic leftists are gleefully celebrating their planned destruction of President Trump, however, this report continues, they've failed to notice the effects upon America that Trump's

daily

Christian

prayer sessions in the

White House

are having

—that has led the Republican Party to be "inspired" to create their own news apps to bypass the censorship being placed against them by both the leftist press and social media giants, the "Deep State" aligned FBI to finally admit that they used numerous spies to infiltrate the Trump campaign, the leftist media beginning to tell the truth to their followers that the Trump-Russia collusion hoax was all a lie—and, most astoundingly, Christian

peoples rapidly rising to defend

Republican Party US Senate Leader Mitch McConnell

and his wife after they came under attack by a leftist demon while they sat terrorified in a small diner simply trying to have a meal

.
The greatest failing of Hillary Clinton and her demonic leftist mobs in using their satanic magical warfare to destroy President Trump, though, this report concludes, is their failing to know about the promise made by
God
to the enemies of those
He
protects—as written in the fifth book of the Christian Old Testament and of the Jewish Torah known as the Book of Deuteronomy that says "
The LORD shall strike you with madness, and blindness, and confusion of mind
"—and as best exampled by the Hillary Clinton supporting New York Times who, one year ago today, declared that her chance of winning the US presidency had reached 92%--and whose Nobel Prize winning economist Paul Krugman—named as one of the world's top ten smartest people living today—was made by
God
to look like a mad, blind and confused of mind idiot after he declared that Trump's victory would destroy the entire American economy and plunge the world into recession—but that reality shows even his own New York Times had to declare about Trump that
"
We Ran Out of Words to Describe How Good the Jobs Numbers Are
", and, just this past week, saw the World Economic Forum naming Trump's America as having the best economy in the world—thus proving, once again, that anyone actually believing that they can win against President Trump, should really read the guidebook for human survival called
The Bible
.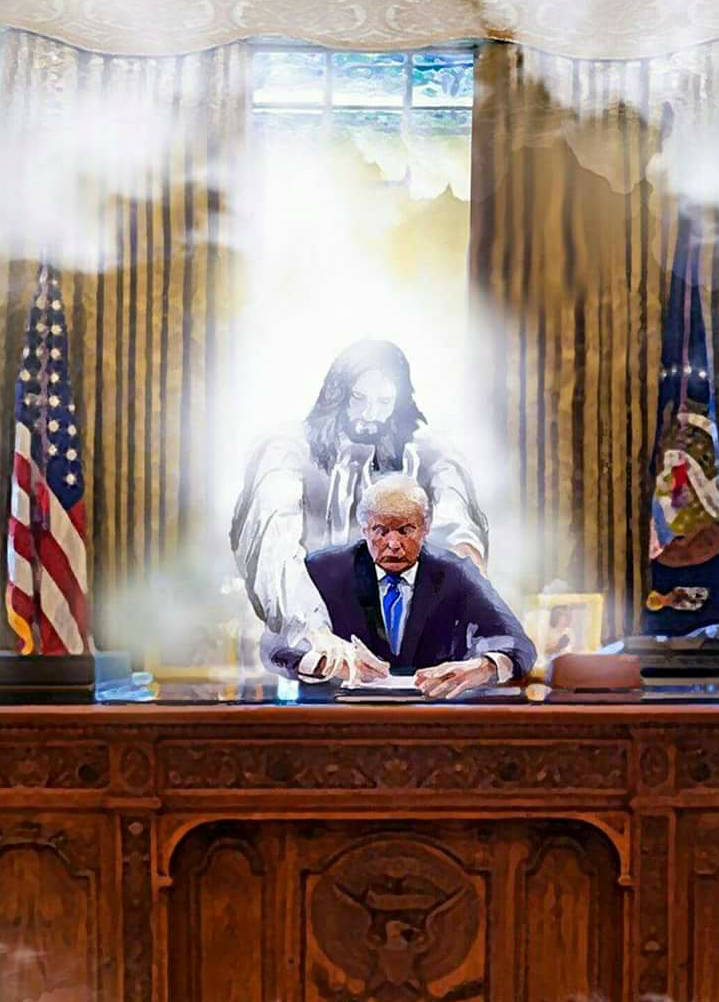 "Therefore whoever resists the authorities resists
what God has appointed
, and those who resist will incur judgment."
Book of Romans, Chapter 13, Verse 2
October 21, 2018 © EU and
US
all rights reserved.
Permission to use this report in its entirety is granted under the condition it is linked back to its original source at WhatDoesItMean.Com. Freebase content licensed under
CC-BY
and
GFDL
.
A MOST EXCELLENT ANALYSIS ... AND COULD BE *RIGHT ON* .... LIKELY, THERE ARE MACHIAVELLIAN MULTI-LAYERS GOING ON...AND THERE'S NO REVEALED PROOF THE SPY-GUY IS EVEN DEAD...
TRUMP, KHASHOGGI, SOROS & THE DEEP STATE
HIGHLY SUGGEST YOU LISTEN TO THE FULL VIDEO BELOW... IF YOU'RE WHITE IN CALIFORNIA AND/OR ON THE TRUMP TRAIN YOU ARE A CARTEL-TARGET, ESPECIALLY IF CALIFORNIA IS NOT ALLOWED TO SECEDE FROM THE UNION
Update On the Pre-Positioning of Assets In Advance of Invasion

There is a major story breaking in the Southwest. As I unfold what I now strongly believe is the beginning of a Red Dawn invasion, with no specific start date, please consider the following press release from
Homeland Security
:
Gang members and people with "significant criminal histories" are embedded in the massive migrant caravan of mostly military-aged males marching up to the United States.

DHS spox Tyler Houlton said Tuesday in a tweetstorm:

"The DHS can confirm that there are individuals within the caravan who are gang members or have significant criminal histories," Tyler Houlton said.

The DHS then confirmed Judicial Watch's reporting that people from Bangladesh, Congo, South Asia and the Middle East are also traveling with the caravan.

"Citizens of countries outside Central America, including countries in the Middle East, Africa, South Asia, and elsewhere are currently traveling through Mexico toward the U.S.," Tyler Houlton added.

"Stopping the caravan is not just about national security or preventing crime, it is also about national sovereignty and the rule of law. Those who seek to come to America must do so the right and legal way."

President of Judicial Watch Tom Fitton called for a criminal investigation into who is organizing this army invasion.

"President Trump should order criminal investigation of how the 'caravans' have been organized and financed. Based on our team's reporting from Guatemala, it is likely Americans involved," Fitton said in a tweet on Tuesday.

The President came under heavy fire Monday after he said there were "criminals and unknown Middle Easterners" embedded in the Honduran caravan.
On-the-scene Fox News reporters are stating that MS-13 is part of this so-called Election Caravan. When one considers the following information, I can only conclude that we are going to be attacked.
Paul Martin: The Prepositioning of Military Assets Used to Attack America Red Dawn Style
I concluded a breaking, late-night interview with Revolution's Radio, Paul Martin. Paul has been approached by sources (multiple) with information that there is a pre-positioning of assets that is currently ongoing inside the United States for groups such as ISIS and MS-13 and that these weapons would be used to carry out mass terrorist events on American soil.
From a reliable intel-based source, Paul Martin has learned that airplanes are being used to distribute weapons caches to various locations from Nebraska to Colorado to Texas. The same airplanes are being used, with the same tail fin numbers, but the name of the airplanes are repeatedly painted over. The airline marker can read "Libyan Airlines", which does not exist anymore since the NWO took out Ghadaffi. The next day, that airplane might display the airliner as "Beirut Airlines", which also does not exist. We have the tail fin numbers and we have the airports being used. However, these cannot be released at this time because this information would compromise the identify of informant(s) and we need the flow of information to continue. And because this is a large operation, we can conceal the identity of the informant.
I thought it best to get this information public because I am told by sources that I am being "observed". I liver in a remote area of Arizona north of Phoenix. So it was unusual when strange antenna showed up in my immediate area where we have about 300 homes spread out over several thousand square miles. Look at the following antenna that is located near me. Back in late August when I was writing about the Chinese-UN infiltration into America, this antenna ended up near me. In late August, we had what we think was a tornado rip through my area which uprooted large trees and tremendous damage. After looking at the damage, I wen to bed. My wife took the dogs out at 2AM and noticed that a neighbor and another adult were only paying attention to their unusual antenna and seemed oblivious to carnage that was in their yard. My wife related the story to me a few days later about how odd that was. I had never noticed the antenna but when I did it was like nothing I had ever seen. The photo is displayed as the cover phot0. I had to go to an expert to even publish the photo and we had great difficulty. I have had a number of people, who I consider to be an expert in communications, tell me that this is a data gathering and transmission device and it is very expensive. I have been told that I am likely the target of the data gathering and it did appear around the time that I was publishing previous Red Dawn/Chinese incursion material. I was shocked that I would warrant such attention. Well, as I was told, I am not worthy of that kind of attention. However, someone is paying a lot of money to find out who I am speaking with. What does Steve Quayle like to say? When you are taking flak, you are over the target.
The Relationship to Obama and Holder's Fast and Furious Revelations
When Paul Martin first contacted me with this information, I instantly recognized the validity of the report because I had been down this road before, several years earlier.
Six years ago, and in my last year of coaching college basketball, I encountered a student waiting for me outside of my basketball office following a night practice. She was a student in one of my undergraduate psychology courses, but I could quickly tell that this was not going to be an academic discussion.
Based on a class discussion we had about stress management, the student told me she was exploding with anxiety as she related a story about being one of the daughters of senior level Mexican justice official who refused to be bribed. For the safety of this justice official's children, it was decided that the children would be relocated to the United States and Caada under type of witness relocation program. She said she had tremendous anxiety about her continued safety. She was only going to spend 12 months at her present location and then would be moved. She also informed me that her father was in a very precarious situation because he was forced to d things like change his security detail quite often to prevent them from being compromised by the cartels who had a price upon his head. I took this information and told nobody until I could decide what to do about it. I advised the student to discuss this wit nobody because she had already compromised her identity be confiding in me.
It just so happened that I had a confidential informant working for my radio show who was providing me with information on a George Soros ally who was flying their planes from Del Rio and Big Springs, Texas to Mexican resort towns such as Cabo San Lucas and then back to Texas. I wanted this information because I was trying to implicate the owner of the planes in another activity, which ended up not bearing fruit. Interestingly, this even brought in the participation John Ramsey, the late father of murdered Jon Binet Ramsey as he was involved in an ancillary part of this triangular trade route. As in the Paul Martin report, these individuals were identified by the tail fin numbers on the plane. This case will heat up to the point that I felt I needed leverage to ensure my safety, so I distributed the information to trusted sources just in case and made it known that I did so. So I cannot reveal the source except to say that this person is definitely not anonymous.
Three days after the conversation with the student, I received a call from the top aide of the Mexican justice official.I also had a brief meeting with both American and Mexican justice officials about the conversation and what was revealed. The Mexican justice official informed me that he knew what had transpired and was requesting that I would say nothing about the encounter. The girl had already been moved by the time I got the call. I was asked to not reveal for several months, which I honored. I was asked if the Mexican official could assist me with anything, and I said I would like information on the flights I previously mentioned between Texas and Mexico. A week later, I was told that these planes were involved in the ongoing Fast and Furious scandal that got then Attorney General Eric Holder held in contempt of Congress and Border Patrol Agent Brian Terry murdered. Fast and Furious was pre-positioning weapons to be used by criminal elements south of the border. The MO of this operation was nearly identical to what Paul Martin told me about which is why I recognized the valid pattern that accompanied his story.
People ask me how I know so much about the nature of Red Dawn. IF they had been reading what I write and had done so for four years, they would know that what I have written in the above paragraphs shows that the Obama administration has been aiding and abetting the coming Red Dawn, through fast and furious, from the early days of its existence. What Paul Martin's source revealed is merely an extension of Fast and Furious.
Conclusion
The prepositioning of assets, the election caravan, troops on the border, being spied upon because of my attention to Chinese-UN incursinos int0 the United States, what other conclusion is there than there are people entering out country with bad intentions. More to come..
FOOTNOTE: The Democratic false flag "bomb" attacks mean nothing. I have had people approach me, who don't even vote, and tell me that they think the Democrats sent the bombs to themselves. This latest false flag did not even make a dent. There is much more coming and that is why I have the kind of antenna near my home that I do. They would like to know what I know. Remember to vote and get your friends to vote. America is at the proverbial crossroads. The Deep State is not going to quit! Are you?