***BLAST THE WARNING SIRENS!!!*** AS DAVE HODGES HAS REPEATEDLY WARNED, THE UNITED NATIONS IS *OFFICIALLY* INVADING THE UNITED STATES OF AMERICA ... ALEX JONES IS COVERING IT NOW... SORRY TO THESE PEOPLE.. HOWEVER, THEY MUST BE STOPPED AT ALL COSTS!!! OR WE WILL FALL LIKE EUROPE, LIKE ROME ... EVERYTHING YOU HAVE WILL BE LOST, YOUR FAMILY MURDERED OR IMPOVERISHED, IF THIS IS NOT STOPPED!!! TEN THOUSAND, AT LEAST, INVADERS ON THE WAY, WAVING THEIR COUNTRY'S FLAGS ... IT'S NOW OR NEVER... TIME TO USE THE BIO-WEAPONIZED FLU, SPRAY THEM ... FORCE THEIR RETREAT IMMEDIATELY
WARNING: THE ENEMY-MSM TRAITOR-IDJITS ARE PLANNING TO TERRORIZE THEMSELVES AND BLAME IT ON PRESIDENT TRUMP AND ALEX JONES
...
however, the Kougar is calling for DIVINE INTERVENTION, and whatever they terror-false flag pull off ONLY BACKFIRES IMMEDIATELY ON THEM!!! AND SO IT IS!
~~~~~~
Friday spooky howls and roars in censorship-landia, most
So, the incomparable David Knight of Real News at infowars.com, NOW THE DAVID KNIGHT SHOW, read a SATIRE piece as follows...OKAY, HIS TWITTER IS NOW ***BANNED*** because of daring to satire the Hildebeast.
BTW, THE BABYLON BEE IS A SATIRE SITE
https://babylonbee.com/news/hillary-clinton-releases-dna-test-results-proving-shes-only-half-lizard-person
Hillary Clinton Releases DNA Test Results Proving She's Only Half Lizard Person
WASHINGTON, D.C.—Shortly after Elizabeth Warren released a DNA test that may or may not show that she is 1/1024th Native American, failed presidential candidate and former Secretary of State Hillary Clinton showed the results of a recent DNA test that conclusively proved she is only 50% Reptilian.
The test, conducted by a renowned DNA expert, showed that only 50% of her blood comes from reptilian humanoids from space bent on destroying humanity. Many Washington insiders had claimed she was 100% reptile, but these claims are now known to be a hoax.
"I'm happy to announce that I'm only half reptile," she said on an interview Sunday evening. "I hope my critics will think twice before calling me a space reptile now, since that's only half true. I'm only part lizard person, thank you very much."
But she was quick to point out that whether or not she's an earth-conquering reptile is irrelevant, quipping, "What difference, at this point, does it make?"
At publishing time, Clinton had admitted the remainder of her DNA was that of a Cylon.
KOUGAR NOTE: David Icke could be right about reptilian shapeshifters. Also, another prominent psychic or whatever the term nowadays is, said that when he was near Hitlary, he saw a huge male reptilian standing behind her, let's say in astral form.
T-REX ANCESTOR???
According to his joke, Hatch could have the same percentage T-Rex as Warren might be Native American
ALSO, FROM THE BABYLON BEE... GET SOME COLOR IN YOUR LIVES, NPC'S ... AHAHAHAHA...
Politics
October 17th, 2018
WHY THE NPC MEME FREAKS OUT THE LEFT
Triggered beyond belief


Why is the left freaked out by the NPC meme?
Because it's funny, effective and mostly true.
If leftists are so confident about winning the mid-terms why are they lobbying for memes to be banned?
*********************
FREE SPEECH OR DIE... HANG TOGETHER OR HANG SEPARATELY
This is why you defend free speech no matter who is in the crosshairs
OKAY THEN, IF YOU HAVE FACEBOOK STOCK, CONSIDER DUMPING IT ... IT APPEARS AS THOUGH THE ***NOT YOUR FRIEND FACEBOOK*** IS SUCKING OUT ANY MONIES IT CAN WHILE SLIDING INTO INEVITABLE OBSCURITY, AS PLANNED BY THE EVIL ELITE TO BRING IN A WORSE TOTALITARIAN SPY GRID
FACEBOOK Faulty Video Metrics Spark Journalist Backlash...
Shareholders Push to Remove Zuckerberg...
Engineer who railed against liberal culture explains why he quit...
YEAH, WEATHER WARFARE AGAINST HUMANITY AND/OR CYCLIC EARTH CLIMATE CHANGES ... FLOODING, HURRICANE KILLERS
THAT'S RIGHT, KEEP MURDERING THE PACIFIC OCEAN, ALL LIFE ON EARTH ... NO PROBLEM ***SNARK***
TRUTH IS: WE ARE ALL BEING RELENTLESS HIT WITH MKULTRA MIND-CONTROL PROGRAMMING EVERY MINUTE OF EVERY DAY... BEWARE!!!
http://allnewspipeline.com/All_Out_Attempts_To_Stop_Shocking_Political_News.php
October 13, 2018
Creepy Video Shows Large-Scale Mind Control Going On In The Democratic Party As 'Big Tech' Launches All Out War Upon Conservative News In Attempt To Steal Mid Term Elections And 'Stop Shocking Political News' From Going Viral

By Stefan Stanford - All News Pipeline - Live Free Or Die
We'll very rarely on ANP lead off our story with a video but this one is far too important to stuff down at the bottom of the story where some may miss it. We've combined two different videos into one that were posted by CRTV on twitter and facebook, with CRTV asking in their tweet "What.....is happening here?" The brief 44 second video below speaks much louder than words ever can.

And with this creepy video giving us a look into the mindset of Democrats in 2018, where many of them are already transitioning from being merely 'a mob' into being 'domestic terrorists' as we've seen in antifa terrorists vandalizing the GOP's headquarters in New York, we see the results of outright MK Ultra mind control happening before our eyes in this video via neuro linguistic programming, one of the most common forms of mind control.

With the Democrats now colluding with big tech in an attempt to censor any and all Conservative viewpoints while coordinating with the mainstream media in an attempt to steer the mid-term elections in the Democrats favor, we shouldn't be surprised that many Democrats have devolved into mindless zombies who can't think for themselves.

With much of the leadership of the Democratic party, especially the 'California kooks', tied to the 'cult of death' of Jim Jones as William Stoecker reported in this October 10th ANP story, this video proves the very last thing that the globalists and demonrats want are people who can think for themselves. Is this video more evidence 'the left' has devolved into a mindless cult of zombies, unable to think for themselves?

As we hear near the end of the video, when one brave person had the nerve to ask the 'dangerous' question, "WHY?", the 'handler' looked at her in disgust before completely ignoring her and continuing his delivery. So what do you think about the completely programmed 'useful idiots' in the video? Can't wait to read your comments!

With facebook and twitter now having gone full-scale Orwellian in their attempts to 'fix' the mid-term elections in the Democratic party's favor by banning hundreds of Conservative and alternative accounts on their platforms from reaching tens of millions of their readers, this Bloomberg story that reported this ungodly censorship mess hinted at what we believe may be the secondary reason behind this latest purge in the 2nd paragraph of the story with these few words: "To stop shocking political news".

Claiming in their story that facebook had removed 559 pages and 251 accounts that were 'coordinating' to spread misinformation and spam in the US, and most of those pages originated in the US, imagine what America would look like right now if the gas and electric and telephone and cable tv companies could block services from individuals just for supporting President Trump or for supporting Hillary for that matter.

Is it time to start treating outlets like facebook, twitter and other social media outlets as public utilities? Certainly Mark Zuckerberg at facebook and Jack Dorsey at twitter know exactly what they're doing, attempting to fix the elections so that the democrats will win back the House! Talk about colluding towards tyranny.

And while Democrats still insanely scream 'Russia collusion' about the election now nearly 2 years later, it's quite obvious to anyone paying attention where the real 'collusion' has been going on, between totalitarian big tech, who'd happily see America turned into Venezuela, and the Democratic party, which is quickly falling off the cliff of sanity.

And isn't 'coordinating' exactly what we saw from the completely 'complicit in treason' mainstream media, which showered #CrookedHillarywith love every day of 2016 and ever since then while presenting 90% or more of their coverage of President Trump as 'negative news' despite his many 'wins' for America?

So while big tech and the msm are busy accusing independent websites of 'coordinating' to spread what they call 'misinformation', the mainstream media and big tech have also long been busy attempting to cover up the corruption and many crimes committed by the Obama administration over 8 years while covering up the crimes of Hillary Clinton and the #ClintonCrimeFamily that have been going on over the past several decades!

Where did the mainstream media go when the administration of Barack Obama was quite literally defecating all over the American people by selling out our nation to the highest bidders, arming our enemies ISIS to slaughter Christians and innocent Muslim people while using the money of America taxpayers to build and refurbish mosques overseas? And remember, Obama's IRS specifically targeted Conservatives while the labeling of 72 'different kinds of Americans', law abiding American citizens, as potential terrorists.

The categories of Americans labeled potential terrorists by Obama including Conservatives, Christians, Preppers, people who fly the 'Gadsden Flag', Americans who stand against the baby murder industry, those who want to make the world a better place, those who are against war and tellingly, those who speak of 'individual liberties'. Starting to make a whole lot more sense now?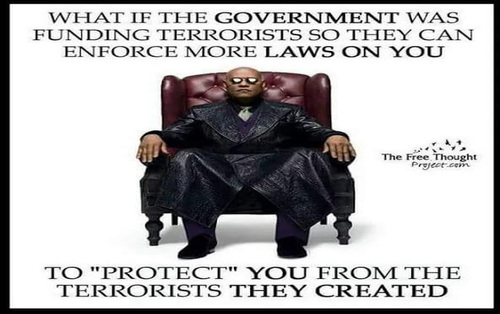 Back on August 6th, Susan Duclos published a story on ANP in which she preciently warned after big tech's censorship of Alex Jones that Infowars was just the canary in the coal mine. "First they came for Infowars.....tomorrow we will all be Alex Jones" Susan warned in her story and the moves over the past several days by facebook and twitter to coordinate and take down President Trump supporters pages proves Susan was right.

And by taking a look at the names of some of the outlets of the latest big tech purge we see some of the same websites that were pointed out by the website 'prop or not' soon after the election as being 'Russian propaganda', a 'list' referenced in a Washington Post story and a list that includes All News Pipeline (a badge of honor to ANP!)

Yet as anybody who reads us regularly knows, ANP is merely pro-America and pro-President Trump (especially when we consider the alternative...Hillary) while also being pro-liberty and anti-corporate-wars-for-profit that have gone on for far too long.

And in this humble writer's opinion, the most telling website to be purged by faces-of-death book (hattip to Steve Quayle) was the 'Free Thought Project'. Are the 'demonrats' and globalists SO PETRIFIED by 'FREE THOUGHT' that they believe they have to 'eliminate' it? While we don't fully agree with everything that the 'Free Thought Project' publishes, nor do we agree with everything Infowars or any other website publishes, do they all not absolutely deserve to have the same rights online as others do? Whatever happened in America to "I may not agree with what you have to say, but I'll defend to the death your right to say it"?

Censorship is nothing more than a totalitarian tool and sadly, it's now in the hands of madmen and women who'll do anything in their power to regain 'control of power', 'power' that President Trump wisely recently warned they should never have again, at least not while they are still in their 'burn America down' mindset.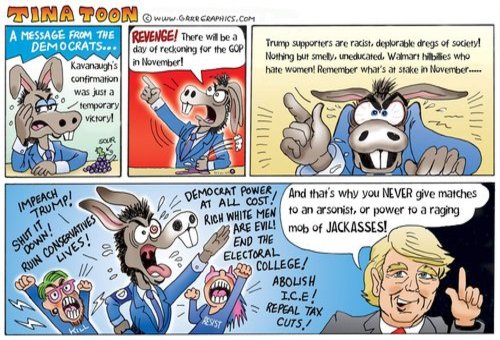 So with more and more evidence emerging every day that 'the left' has broken down into 'programmed madness' and their eagerness to use violence against President Trump supporters now fully out in the open, we may be living in the most important times in US history with the midterms just ahead and what are looking more and more like 2 potentially very dangerous years to follow with Hillary and demoncrats promising they can no longer be 'civil' to Republicans. They should think about what that really means.

With big tech delivering what some independent websites have called a 'death blow' to their ability to survive, we sincerely thank everybody who has already generously helped ANP stay afloat during these dangerous times of Orwellian censorship. We also humbly ask anybody who is in the position to help to support our mission to help 'right America' to please do so via this paypal link.

We can assure you that every dollar absolutely adds up to help us keep a roof over our heads and our home office heated and warm as winter approaches. And we promise ANP readers that as long as we're able to, we'll continue to pump out stories like this every day, stories that Democrats, big tech and the mainstream media definitely don't want you to read. Thank you so much and God Bless.

And with events over the past 2 years truly showing that America was being herded towards some kind of sick, anti-freedom, anti-free speech totalitarian borg where mindless zombies are the preferred normal human being for 'TPTB', this truly is a fight for the future of the human race, a 'fight' that 'freedom' for all future generations cannot afford to lose. For the result of humanity losing this fight will be straight out of an Orwellian nightmare: "a boot stamping upon a human face, forever".

And just for kicks and giggles, the final video we've embedded below features none other than Bob Hope who back in 1940 in the movie "The Ghost Breakers" uttered what some have called "the best line from a movie ever": "Democrats are just like zombies". Also giving us more evidence that some things don't change at all after 78 years.
NOTE TO READERS: ANP Needs Your Help. With digital media revenue spiraling downward, especially hitting those in Independent Media, it has become apparent that traditional advertising simply isn't going to fully cover the costs and expenses for many smaller independent websites.

Any extra readers may be able to spare for donations is greatly appreciated.

One time donations or monthly, via Paypal or Credit Card:



Or https://www.paypal.me/AllNewsPipeLine
Donate monthly from $1 up by becoming an ANP Patron.



BIG FAT UGLY FUNDERS: CENSORSHIP LANDIA
THE CALL FOR REVOLUTIONARY VIOLENCE BY THE COMMIE-TARDS ... BUT REMEMBER GET YOUR GUARD PIGS, SAVE YOURSELF FROM THE JIHADI HORDES
YEAH, FOLKS, WHO WOULD EVER TRUST ANY GOV AGENCY THESE DAYS... OR EVER!!! IF YOU FIND, STUMBLE UPON A STASH OF GOLD, DO NOT TELL ANYONE ... GOLD FEVER CAN GET YOU DEAD FAST!!! IF YOU CAN, USE IT VERY, VERY STEALTHILY
FBI STEALS TREASURE HUNTERS' CIVIL WAR GOLD WORTH UP TO $250 MILLION
"You can only dig the gold up once, and that's a historical moment. And here we were robbed of all that."
Dennis and Kem Parada have spent years prospecting for a legendary stash of Civil War gold in Dents Run, Pennsylvania.
They aren't the first to search for the cache.
Generations of treasure hunters have tried to find the gold,
which is believed to have been lost or stolen around the time of the 1863 Battle of Gettysburg, when the Union Army was attempting to transport it from West Virginia to Philadelphia.
The Paradas spent five years digging in a cave on state land and two more years drilling atop the cave before going to the FBI in January with their evidence.
Last March, feeling quite certain they had found the treasure's hiding place, the Paradas led the FBI to the spot.
They showed agents how their sophisticated metal detector went crazy when aimed at the spot where they believed the gold was hidden.
Within a month, the FBI had hired an outside firm to conduct an underground scan using a device called a gravimeter.
The scan identified a large metallic mass with the density of gold, according to the Paradas and Warren Getler, an author and journalist who's been working with them, reports the
Associated Press
.
The Paradas and Getler said the FBI agreed to let them observe the excavation, but then confined them to their car so they were unable to watch the digging.
At the end of the excavation, the FBI led the father-son duo to an empty hole, writes the AP:
They gazed at the pit. Not so much as a glimmer of gold dust, let alone the tons of precious metal they said an FBI contractor's instruments had detected.

"We were embarrassed,"

Dennis Parada told The Associated Press in his first interview since the well-publicized dig last winter.

"They walk us in, and they make us look like dummies. Like we messed up."
But is the FBI being truthful?
Local residents reported seeing late-night excavation work and FBI convoys, leading to suspicions the agency is hiding something.
Now, the Paradas are challenging the FBI's account of the dig, insisting that something had to have been buried in those woods,
as Kem told the AP:
After my years of experience here using equipment, there was something here, something here of value, some kind of precious metal. And whatever it is, it's gone now. And that's what I want to get to the bottom of, is what was in that hole.
Naturally, the feds aren't saying much about the dig, other than claiming they found nothing and adding that the agency's work there was related to an "ongoing investigation."
An FBI spokeswoman told the AP that court documents related to the dig are sealed.
"You can only dig the gold up once, and that's a historical moment. And here we were robbed of all that,"

Dennis Parada said.

"I don't understand why they played that game on us."

"There was definitely some kind of precious metal based on the readings of the instruments at the site," Cluck said. "The fact they wouldn't let them be there for the dig, it's suspicious as hell and it doesn't have to be."
In May, Bill Cluck, the Paradas' lawyer, filed a Freedom of Information Act request for documents on the FBI's investigation.
The agency claimed it has no files it can share, so Cluck appealed to Republican U.S. Sen. Pat Toomey for help. A few weeks ago, the Justice Department ordered the FBI to do a more thorough review.
If the bureau determines there are documents it can turn over after all, it could still take months or years to reach that point.
The Paradas probably shouldn't hold their breath.
THE UNITED NATIONS INVASION OF AMERICA, THE SAME PLAN AS IN FALLEN EUROPE ... THERE IS ALREADY VID EVIDENCE OF THESE PEOPLE BEING PAID OFF BIGTIME ... NOW MEXICO IS BRINGING TROOPS TO THE BORDER ... AND THE PREZ IS THREATENING TROOPS ON OUR BORDER, AND IS TELLING THESE COUNTRIES NO MORE FUNDING...
Around 1,300 flee violence, poverty
WANNA GOOD LAUGH, THE HALF REPTILIAN TOTTERS OUT OF HER BLACK AMBULANCE
Clinton and aide Huma Abedin emerge from vehicle unscathed
As the Islamic Republic weakens, the people of Iran stand to claim their birthright
ANOTHER TERRIFIC LAUGH!!! POETIC JUSTICE RULES IN THIS CASE
Much hilarity ensues
JIHADIS FIRST!!! GOTTA INVADE THE GOOD OLE U S OF A...
UNHOLY ALLIANCE, THE GLOBAL ELITE WANT HUMANITY WIPED OUT, FIGHTING AGAINST ITSELF ON EVERY LEVEL
OKAY, A TEXAS WOMAN DIES FROM WHAT SHE CALLED A METAL MOSQUITO ... OWEN SHROYER SAID HE HAD A BIZARRE HAPPENING WHEN HE TRIED TO KILL A MOSQUITO ... IT DIDN'T LOOK DEAD AFTER HE SMASHED IT, AND WHEN HE PICKED IT UP TO DISPOSE OF IT, IT CRUMBLED INTO DUST ... BE CAREFUL OUT THERE!
October 16, 2018
New DARPA Doomsday Tech Suggests Warfare Of The Future May Use Insects To Exterminate Opponents Of The New World Order
- Death By Insect Bite May Be Globalists Preferred Way To Covertly Kill Patriots In The Future
By Stefan Stanford - All News Pipeline - Live Free Or Die
Imagine sitting comfortably in your own home one morning in the not so distant future, eating breakfast while catching up with the latest independent news that hasn't yet been censored and purged online when suddenly and without warning, a flying bug sized smaller than a fly sets upon you and bites you.
Thinking nothing before swatting it away, you settle in for your normal day of fighting against tyranny, never ending corporate wars for profit and government corruption yet before noon, you start feeling terribly, a fever setting in along with a horrific cough and headache. And with it being flu season, you figure you'd just come down with something nasty and decide to go home and try to sleep it off.

By the time your wife or husband comes home and finds you in a sweaty heap, you've lost all sense of balance, unable to walk on your own with a strange rash starting to develop all over your body. But a quick trip to the hospital is too late. According to the doctor's at the emergency room, you've fallen sudden victim to an unknown deadly illness, but one that seems to be hitting more and more people across America. Your partner, not quite the 'inquiring type', never does figure out that it was only hitting 'dissidents' across America.

And while such a scenario may seem totally far fetched if not impossible, this October 5th story from Science reports that DARPA right now is in the development process of artificial insects that could do just that.
http://allnewspipeline.com/DARPA_Future_Warfare_Using_Insects.php
THE FEMA GUILLOTINE CAMPS ARE REAL ... HITLARY REPTOID PLANNED TO USE THEM ON MOST OF US...
ENSLAVEMENT BY THE HALF REPTILIAN...
"...but with none of these peoples knowing that the plan to enslave them was created by Hillary Clinton's radical communist mentor Saul Alinsky whose 8 steps to topple a nation and create a socialist state these Democrats have been following are:
1) Healthcare —
Control healthcare and you control the people
.
2) Poverty — Increase the Poverty level as high as possible, poor people are easier to control and will not fight back if you are providing everything for them to live.
3) Debt — Increase the debt to an unsustainable level. That way you are able to increase taxes, and this will produce more poverty.
4) Gun Control — Remove the ability to defend themselves from the Government. That way you are able to create a police state.
5) Welfare — Take control of every aspect of their lives (Food, Housing, and Income).
6) Education — Take

control of what people read and listen

to — take control of what children learn in school.
7) Religion — Remove the belief in the God from the Government and schools.
8) Class Warfare — Divide the people into the wealthy and the poor. This will cause more discontent and it will be easier to take (Tax) the wealthy with the support of the poor.
http://www.whatdoesitmean.com/index2685.htm
Russia
Watches

In

Bemused Amazement As Magician-Trump Now Destroys Obama Over Healthcare Like He Did Clinton Over NAFTA
By: Sorcha Faal, and as reported to her Western Subscribers
A bemusing new Security Council (SC) report circulating in the Kremlin today noting President Putin asserting that the economy is stable thanks to soaring foreign reserves due to
Russian

stocks smashing record highs as oil prices surge
, and as the Ministry of Finance (MoF) continues hammering out its secret plan to rid economy of US Dollar, takes a decidedly lighthearted turn after a presentation by the Ministry of Health (MoH) detailed how President Trump has taken over for himself former President Obama's catastrophic national health care system lowering its cost for the first time in history—and exactly mirrors what he did by taking former President Clinton's disastrous NAFTA trade agreement and remaking it into his own image with USMCA—and that caused Putin to react by laughing and proclaiming that Trump must be a new Igor Kio (Russia's most famous magician), but with his further asking if what Trump is doing could be applied to Russia's

healthcare system

, too.
[Note: Some words and/or phrases appearing in quotes in this report are English language approximations of Russian words/phrases having no exact counterpart.]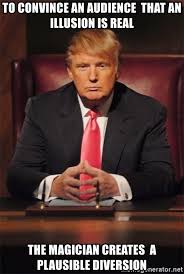 According to this report, the two most catastrophic economic-political events occurring in the United States over the past quarter century have been the North American Free Trade Agreement (NAFTA) signed into law by Democrat Party President Bill Clinton in 1994, and the Patient Protection and Affordable Care Act (Obamacare) signed into law by Democrat Party President Barack Obama in 2010—whose intended effect was to cause tens-of-millions of Americas to descend into poverty after their once high paying jobs were shipped overseas under the NAFTA law, who would then become government dependents under Obamacare—but with none of these peoples knowing that the plan to enslave them was created by Hillary Clinton's

radical communist mentor

Saul Alinsky whose 8 steps to topple a nation and create a socialist state these Democrats have been following are:
1) Healthcare —
Control healthcare and you control the people
.
2) Poverty — Increase the Poverty level as high as possible, poor people are easier to control and will not fight back if you are providing everything for them to live.
3) Debt — Increase the debt to an unsustainable level. That way you are able to increase taxes, and this will produce more poverty.
4) Gun Control — Remove the ability to defend themselves from the Government. That way you are able to create a police state.
5) Welfare — Take control of every aspect of their lives (Food, Housing, and Income).
6) Education — Take

control of what people read and listen

to — take control of what children learn in school.
7) Religion — Remove the belief in the God from the Government and schools.
8) Class Warfare — Divide the people into the wealthy and the poor. This will cause more discontent and it will be easier to take (Tax) the wealthy with the support of the poor.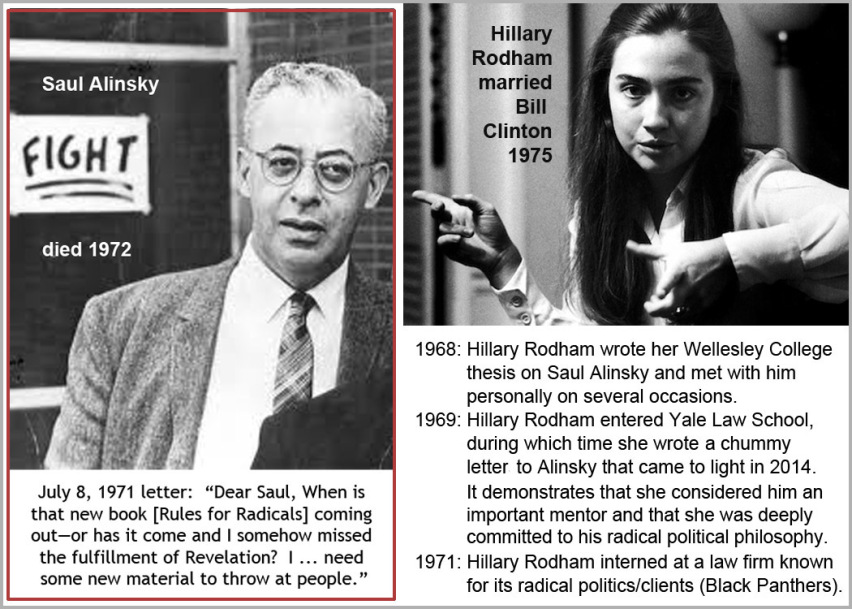 Knowing full well that these communist forces were on the verge of destroying America forever should Hillary Clinton be elected president in 2016, this report continues, Donald Trump gathered the remaining forces of freedom and capitalism in the United States around him to surge to one of the most stunning election victories in all of history—but upon whose victory saw him being immediately besieged by a "Deep State" coup d'etat.
Instead of directly confronting these communist forces arrayed against him and destroying them, however, this report details, President Trump actually began employing the deception tactics devised by the 6th Century BC Chinese military strategist Sun Tzu against his communist enemies—and as Trump himself telegraphed he was going to do with his 29 November 2012 Tweet quoting Sun Tzu that said: "He who knows when he can fight and when he cannot, will be victorious."—and was sent out by him

in response to those of his loyal forces dismayed that he

hadn't run during that year's presidential election.
.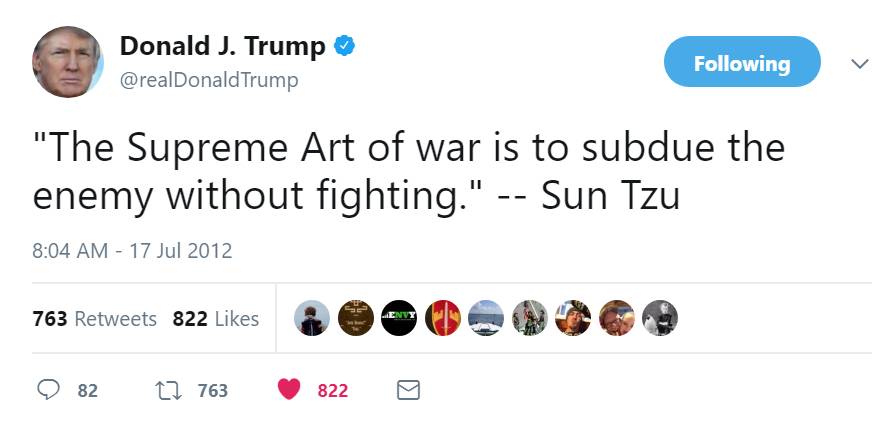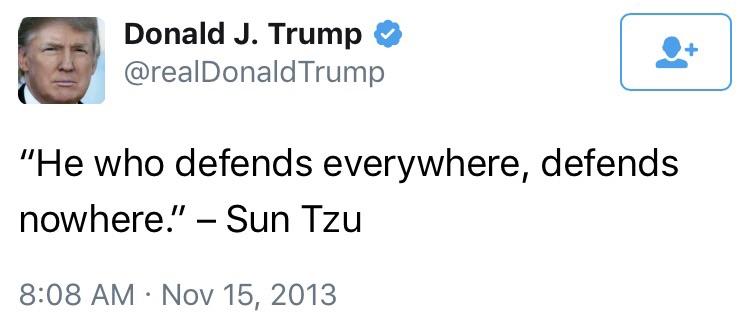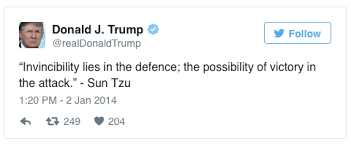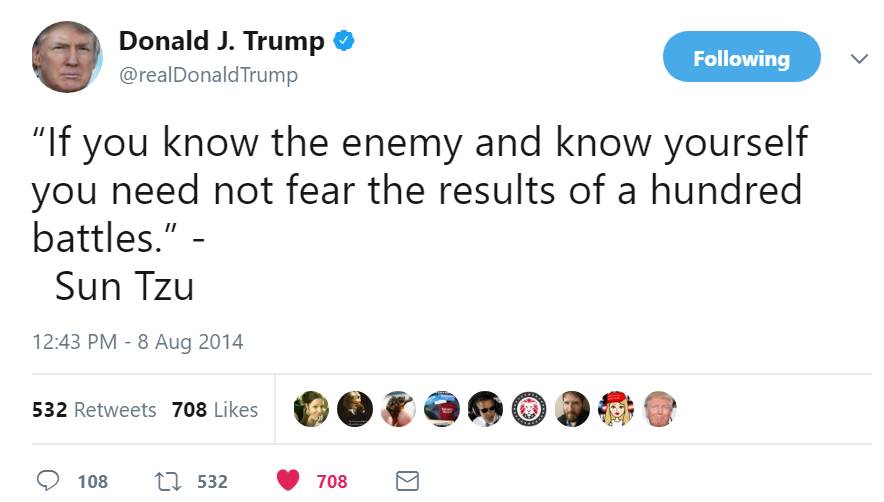 In the 4 years following Trump's decision not run for president in the 2012 election, this report says, he continually bolstered his loyal forces with thousands of Sun Tzu messages through his Tweets—all of which he began enacting when he began his historic run for president in 2016—and that saw him winning every battle he fought as Sun Tzu had foretold he would.
Though deceptively portrayed to the American people by their communist elites, propaganda media establishment, and leftist intellectuals as a battle of "left-right" political and economic ideologies, best displayed by Republican-Democrat Party divisions, this report explains, the only accurate way to describe the existential war now occurring in the United States for its very soul is its being a conflict pitting Sun Tzu's "Art

of War" against Saul Alinsky's "Rules For Radicals"—the former being wielded by Trump and his forces, and the latter by Hillary Clinton and hers.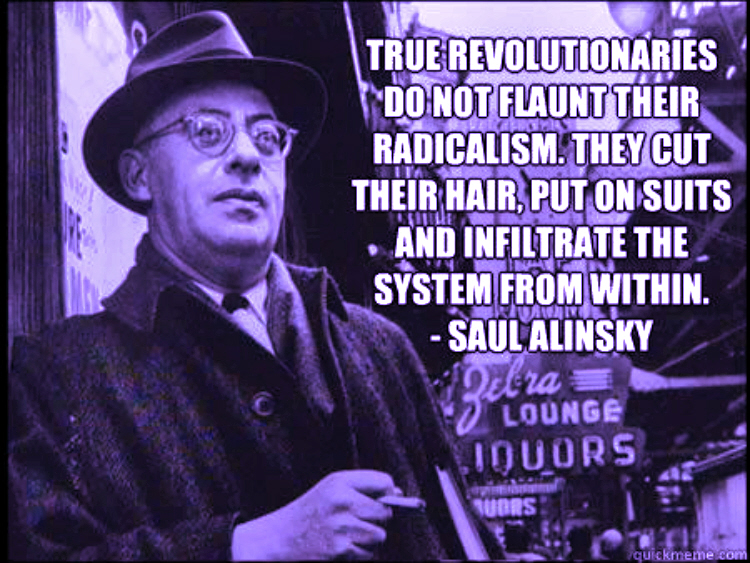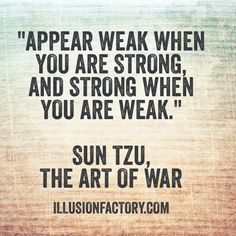 In fully knowing, and understanding at their deepest levels, both the "Art of War" and "Rules For Radicals", this report details, no one should be surprised that Trump's mastery of Sun Tzu tactics has led him to becoming one of the most accomplished presidents in American history whose battle victories now take

thousands of pages to describe

—while at the same time, Clinton's forces use of Saul Alinsky's tactics has seen them descend into the depths of incoherence bordering on outright insanity.
To why this is so, this report explains, is in understanding that the US Congress, under decades of Democrat Party control, never, in fact, actually passed any substantive laws—with their, instead, passing only legal frameworks that their Democratic presidents could fill out and expand on in any way they so choose to do—thus creating what is known as the "regulatory state"—a government system built on ever changing regulations, instead of actually passed laws.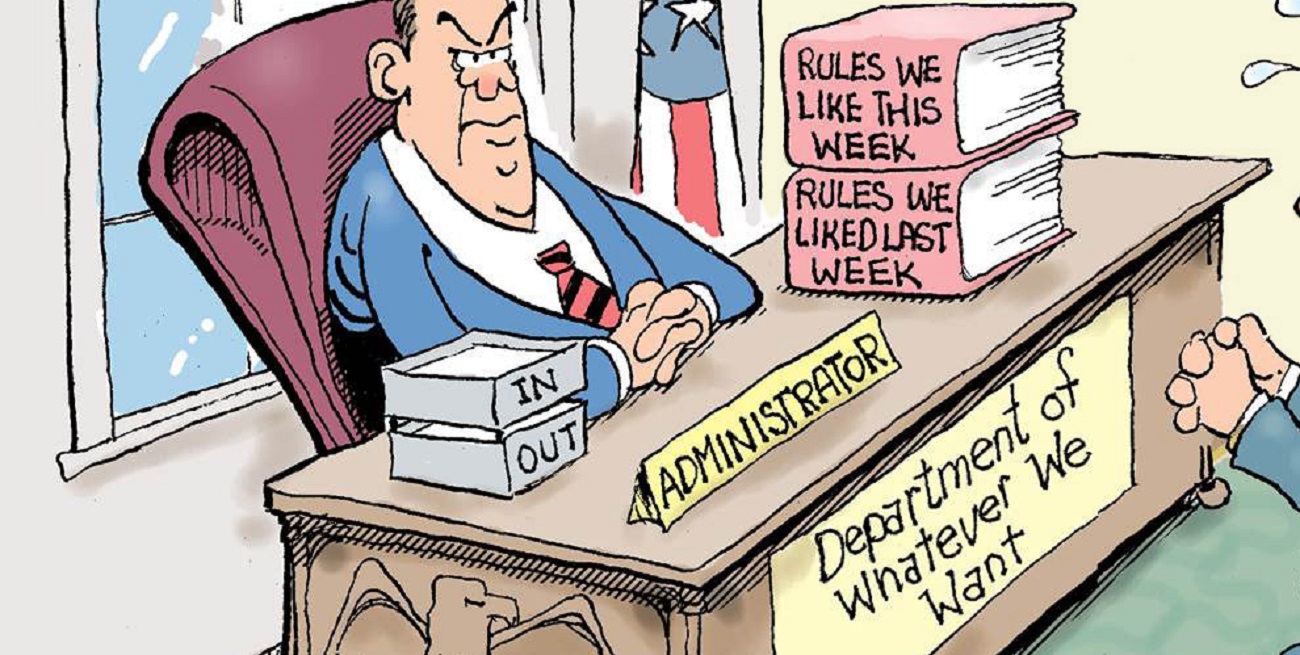 The worst nightmare of this "regulatory state" the Democrat Party constructed so their presidents could rule America forever like the despots they really are, however, this report continues, came true with the election of Trump—and whose loyal forces descended upon every part of the US government like foxes in an unguarded hen house to begin dismantling everything these Democrats thought they had accomplished.
The two most notable of these Democrat Party regulatory frameworks Trump and his loyal forces attacked and destroyed without their even needing any new laws to do so, this report notes, were the NAFTA trade agreement and the communist healthcare scheme known as Obamacare.
The destruction by Trump of NAFTA, this report notes, saw him completely dismantling it and recreating it in what is now called the United States-Mexico-Canada Agreement—USMCA—and whose consequence of now sees millions of jobs being flooded back into the United States.
Likewise with Obamacare, this report further notes, Trump

completely gutted it and remade it

into what is now called the
Healthcare Marketplace
whose first open enrollments begin on 1 November—whose health insurance rates have fallen for the first in history, and whose average premiums of

$124 per month

dramatically contrast to Obamacare plans whose monthly premiums averaged $393—thus leading even the liberal think tank Urban Institute to proclaim that what Trump has done would allow 1.7 million previously uninsured Americans to receive insurance coverage, while enabling 2.5 million more to benefit from much lower premiums.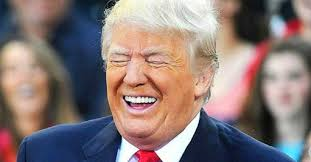 As Trump has done for millions of uninsured Americans needing affordable healthcare, this report continues, so has he, too, lavished attention on his nation's senior citizens and disabled peoples—with his announcing yesterday that open enrollments for Medicare and Medicaid have begun, and whose increase in cost this year is a miniscule $1.50—and his further ordering that US pharmaceutical companies advertising their drugs in television commercials to start showing the American what they cost—that these drug companies says violates their First Amendment rights, but had Trump retorting to them that the same law that requires car companies to state their prices in ads, applies to them, too.
To the ability of the masses of the American people being able to fully comprehend what Trump is doing as he battles against Hillary Clinton's communist-leftist forces with his finely honed Sun Tzu tactics, this report concludes, remains unknown as these peoples are now "
trapped in information bubbles
" caused by these leftists' vilely distorted coverage of Trump—the most tragic consequence of the nonprofit international initiative More In Common has just documented in their shocking report titled "Hidden Tribes: A Study Of America's Polarized Landscape" that describes these peoples now living "
double consciousness
" lives like the Russian peoples had under communist rule—that is psychologically exhausting due to the constant pressure to watch every word one says, and to pretend to believe things one did not, for fear of negative repercussions, and only among trusted family and friends was it possible to speak one's mind, yet even that was not guaranteed—but whose best advice that can be given today, should they be able to hear, are the old Russian words to children explaining what governments really are:
Socialism
,
is when you have two cows, and you are made to share the milk with everyone else who doesn't have a cow.
Communism
, is when you have two cows, the government takes them, and gives you the milk.
Fascism
, is where you have two cows, the government takes your cows, and sells you the milk.
Nazism
,
is when the government takes your cows and shoots you.
Capitalism
,
is where you have two cows, sell one, buy a bull, and make more cows.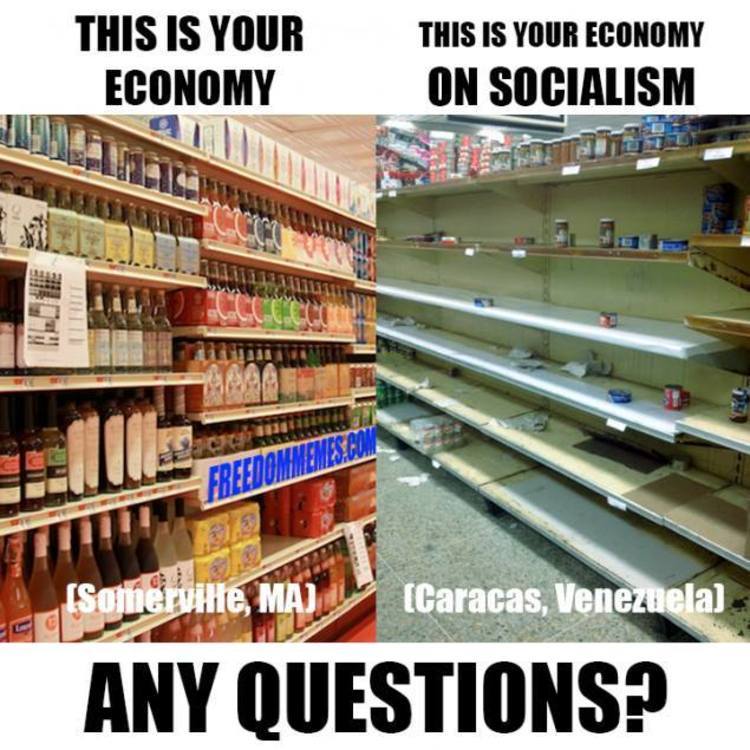 October 16, 2018 © EU and
US
all rights reserved.
Permission to use this report in its entirety is granted under the condition it is linked back to its original source at WhatDoesItMean.Com. Freebase content licensed under
CC-BY
and
GFDL
.