MEMORIAL DAY YOWLS AND GROWLS, brave and freedom-boisterous KitKats ... the Kougars HONORS ALL who fight and die for FREEDOM, to keep us FREE, to FREE others ... to everyone WHO FIGHTS THE GOOD FIGHT to FREE all of humanity. This Big Cat LOVE and HONORS YOU! Each and everyone of YOU! Throughout ALL OF CREATION. For, we are WINNING!
BE WARNED! IN ABOUT SEVEN DAYS, EVERYTHING CHANGES... The good, the bad, the ugly, the beautiful ... emotionally prepare yourself, please. And prepare to take care of yourself ... as always, stock up on as much good food as possible, and everything else you use daily. JUST IN CASE...
THE PRESIDENT HONORING OUR VETERANS... WHAT A BEAUTIFUL AND GOOD-SOLEMN SIGHT TO SEE...
MAY THE GREAT DIVINE PROTECT OUR PRESIDENT TRUMP FROM ALL ENEMIES, FOREIGN, DOMESTIC, AND DIMENSIONAL...
WHAT THE MIDDLE EAST WARS ARE REALLY ABOUT... ALL THE ANCIENT TECHNOLOGIES... SEIZING THE TECH, AND COVERING UP THE TRUTH ABOUT THESE ADVANCED ANCIENT WORLDS ... MUCH OF THE TECH WAS/IS FAR BEYOND WHAT WE, THE LITTLE PEOPLE, GET TO KNOW ABOUT, AND HAVE...
Ancient Technology & Stone Circles / Secret Space Program
DATE
Monday - May 20, 2019
HOST
George Noory
GUESTS
Michael Tellinger
,
Michael E. Salla
n the first half, scientist and researcher
Michael Tellinger
discussed his ongoing research on vanished civilizations all over the world, including stone circles and Adam's Calendar, ancient advanced technology and gold mining, as well as mysterious fossils. Adam's Calendar, a megalithic stone structure in South Africa, might be what Zecharia Sitchin referred to as Enki's (one of the Anunnaki gods) special place for observing nearby gold mining operations. The stone circle, which contains various astronomical alignments, may actually date back 300,000 years, Tellinger marveled.
"South Africa is the home of the largest concentration of stone ruins anywhere on Earth," he continued, estimating that the region, including Zimbabwe, has some 10 million locations scattered about. Further, near the stone circles, Tellinger believes he has found fossils of ancient humanoids including Reptilians, giants (up to 1,500 ft. tall!), and possibly the Anunnaki. The ancient civilizations associated with these relics were fueled by an advanced technology now lost to us, he argued, and they were able to float or levitate large objects using vortex or toroidal magnetic fields, and facilitate their gold mining by focusing sound energies.
-----------------------------
In the latter half,
Dr. Michael Salla
, pioneer in the development of exopolitics, and author exposing US government policies on ET life, shared his research into the history of the secret space program including the Air Force's stunning arsenal of exotic spacecraft and mind-blowing technologies assembled over decades. Interestingly, he suggested that what Kenneth Arnold actually saw in his famous 'flying saucer' sighting of 1947 were German craft deliberately deployed over America from Antarctica to impress upon the USAF that they'd mastered the reverse-engineering of UFO technology. Subsequently, Operation Project Paperclip ensued, bringing some 1,600 German scientists (many of them former Nazis) to America to work in the military-industrial complex, he recounted, including playing a significant role in NASA and the Apollo program.
Salla has concluded that major war operations presented opportunities for huge amounts of money to be siphoned off for secret projects, such as what went on at the Montauk Air Force Station from 1971-1983. Based on whistleblower testimony, he believes they perfected portal or stargate technology there, which allowed people to be instantly transported to far-flung destinations such as Mars. Over the years, the Germans continued their covert technological and spacecraft projects out of Antarctica, he cited, and "right now, I firmly believe there are several million people on Mars that are part of this German breakaway colony."
https://www.coasttocoastam.com/show/2019/05/20
***WE BUILD THE WALL*** ...NOW, THIS IS THE AMERICAN WAY ... BUILD THAT WALL! ALL GOOD ON THIS REAL AMERICA GROUP!!! GO! GO! GO!
EXCLUSIVE VIDEO: "We Build the Wall" Completes First Half Mile of US Border Wall in 4 Days from Private Donations
For months the liberal media mocked
"We Build the Wall"
founder and organizer
Brian Kolfage
and his plan to use private donations to help build the much-needed security wall between the US and Mexico. Brian raised over $20 million in private donations from over 260,000 individuals to build a border wall on the US southern border.
In January Brian announced the "We Build the Wall"
leadership board
that includes: Erik Prince, Kris Kobach, Angel Mom Mary Ann Mendoza, Sheriff David Clarke, former Rep. Tom Tancredo and others.
The "We Build the Wall" team held
several
rallies
this spring to continue fundraising for the project.
This Memorial Day Weekend the "We Build the Wall" organization built their first half mile of border wall near El Paso, Texas.
The Gateway Pundit spoke with Brian Kolfage on Sunday. Brian told us,
"At the beginning everyone said you can't do this. It's impossible. You just can't do this. And I think that just drove us forward even harder to get the project done. That's what this country is all about, coming together and pooling our resources and getting the job done in a time of crisis. And we are in a crisis."
Brian, a war veteran and triple amputee added, "We wanted to prove to the American people that in a time of need we can come together like we used to and get things done that are big. And I think we're at a time where we realize that our government and politicians aren't representing the people."
Brian told us about organizing this project, "We threw like 15 people together and we just built an international border wall. So I think this sticks the thumb in everyone's eye who said we couldn't do it. They said nasty things about me, about my family, and that we were scammers. We proved them wrong. And this is just the first segment. From start to finish, from the time we found the property to the time we built the wall was 57 days. 57 days! We got a contractor, we got a plan, and we implemented it over the weekend and got this wall built!"
Brian and former Kansas State Secretary of State Kris Kobach are on the border this weekend as this section of the wall goes up.
The Gateway Pundit asked Brian what he would say to President Trump. Brian told us it's not his fault the wall is not being built, it's Congress who is at fault. "Congress says they are on Trump's team but they don't get things done. We had our own team andwe got it done."
Kris Kobach was also proud to share with us the good news, "There were a lot of doubters out there who just could not conceive that a private group was building a border wall, They said harsh things about "We Build the Wall" And we proved them wrong. It is just really really satisfying."
The section of wall "We Build the Wall" focused on closes a half mile gap that existed for years between the end of the El Paso, Texas border wall and Mount Cristo Rey. The gap is across from the Mexican city of Juarez. Currently, the
El Paso Sector is the second busiest sector in terms of family apprehensions/UAC
'
s this fiscal year. Those categories now make up the majority of Border Patrol apprehensions.
Kobach explained the current wall ends abruptly and then there's gap for about half a mile between the end of that wall and Mt. Cristo Rey in New Mexico. Mount Cristo Rey sits on the west side of El Paso. Kris said, "The gap is a half mile wide corridor and it's literally a parking lot on the Mexican side and then you walk five steps and you are in the parking lot on the American side. There's no barbed wire. There's not ANY barrier. You just walk from one parking lot to the other."
In the past, groups over a hundred in size on a typical evening would often come through this particular corridor. And while the border patrol is dealing with all the people down at the bottom of the gap in the flat area the cartels would be sending drugs up on the side of the mountain with no border control interference at all.
The "We Build the Wall" organization focused on this major gap in American security. They closed the gap that allowed the two illegal flows, the flow of illegal
aliens at the bottom and the flow of drugs halfway up to the mountain.
Kris told us, "The Army Corp of Engineers said it was impossible to build the wall here. They looked at the incline that climbs 300 ft over the course of this half mile and they said it cant be built. We proved them wrong."
Congratulations to Brian Kolfage, Kris Kobach and the entire "We Build the Wall" team.
You can donate to this worthy organization here.
https://www.thegatewaypundit.com/2019/05/exclusive-video-we-build-the-wall-completes-first-half-mile-of-us-border-wall-in-4-days-from-private-donations/
ALL POWER TO THIS BRITISH WOMAN SCHOLAR ... SUE THE LIVING DAYLIGHTS OUTTA THEM...
"...as if he was about to shapeshift into an interdimensional reptoid..."
IN TRUTH, THE KOUGAR HAS NEVER WITNESSED SUCH AN OPEN DISPLAY OF EVIL ON ANYONE'S FACE, EXCEPT WITH AN ELDERLY CUSTOMER ONCE--A LONG-AGO EXPERIENCE WHERE THIS WOMAN AS SHE MADE A COMPLAINT JUST OOZED HATRED AND EVIL... YEAH, CLEARLY NOTHING CONNECTED TO THE ACTUAL COMPLAINT ITSELF -- AND THEN, THERE WAS THE RECENT SIMILAR FACIAL CONTORTIONS MADE BY PETER STROZK DURING HIS CONGRESSIONAL TESTIMONY... ARE WE SEEING DAVID ICKE'S REPTOIDS, OR JUST DEMONS... WHAT?
https://summit.news/2019/05/21/cnns-anderson-cooper-mocks-fox-news-host-by-making-bizarre-facial-expressions/
"Ummm Is Anderson ok?"
During a segment on his CNN show last night, Anderson Cooper mocked Fox News host Jeanine Pirro by making a series of bizarre facial expressions.
After calling Pirro "the president's Islamophobe-in-arms," Cooper proceeded to attempt to mimic her facial expressions during her most recent Fox News open.
However, the effort bore few similarities to Pirro and Cooper just came off looking as if he was about to shapeshift into an interdimensional reptoid.
"Ummm Is Anderson ok?" asked Jon Levine.
A close up of Cooper's face only made the performance look even weirder.
Apparently, the CNN host thinks that contorting his face is a substitute for an actual counter-argument.
With content like this, CNN is sure to recover some of the 26 per cent of viewers it has
lost
in the last year.
Maybe the fact that 100 CNN employees were
recently given
"voluntary buyouts," with rumors of more job cuts on the way, means that there's no one left to write Cooper's scripts and he's reduced to making sophomoric facial insults in the absence of actual words.
Mark Zuckerberg hates it when you share this article on Facebook.
———————————————————————————————————————
There is a war on free speech. Without your support, my voice will be silenced.
Support my sponsor –
Turbo Force
– a supercharged boost of clean energy without the comedown.
WHAT THE DARKSIDE 'POWERS THAT BE' DON'T WANT YOU TO LEARN ABOUT... THE TRUTH...
YOUTUBE DELETES LAUREN SOUTHERN'S "BORDERLESS" DOCUMENTARY EXPOSING EUROPE'S MIGRANT CRISIS
Big Tech does not want you to learn about the consequences of Europe's open borders
YouTube has deleted commentator Lauren Southern's much-anticipated documentaryBorderless less than 24 hours after it was uploaded to the platform.
Before it was removed, Southern reported several difficulties in trying to make Borderlessavailable.
"On release day the film wouldn't play in the back end—so we uploaded another version. This version uploaded and processed, we could watch it and we set it to premiere. Suddenly the movie began to process again and stopped in time for the premiere," Southern
said
.
"So when the time set for the premiere rolled around we waited and—nothing. Thirty minutes of 'premiere starting shortly' we hit publish. The film went live but wouldn't show up on the channel, nor would it show up in people's subscription area."
"There were no notifications and when shared or added to lists the video would simply say 'video deleted'. Video also has been stuck continually on 1 view and only available by searching 'Borderless' specifically or using the direct link," she added.
The documentary follows Southern and her team into their investigation of Europe's migrant crisis, covering human traffickers and illicit NGO activity used to exploit Europe's open borders.
"[Borderless is] a completely fair, reasonable and balanced movie highlighting human trafficking and people smuggling on the ground in 9 countries. It could be argued this is the most comprehensive documentary ever produced on the issue. No 'hate speech', no opinions, just raw footage from on the ground. And it was taken down," Southern said.
This latest censorship move by YouTube shows that even measured and thorough investigative journalism isn't safe from Big Tech's fascist social engineers.
A backup version of Borderless is available below:
https://www.infowars.com/youtube-deletes-lauren-southerns-borderless-documentary-exposing-europes-migrant-crisis/
YEAH, WHO CARES??? ABOUT THIS REALITY... DEATH TO ALL THOSE WHO ARE RESPONSIBLE FOR THIS TERRIBLE INVASION...
'I reported this three times, and [police] didn't do anything,' says child's mother
NOT EVERYONE HATES PRESIDENT TRUMP ... HUH...?
'This job is not easy, for he's battling the left and their absurd words of destruction,' he says
TURN ABOUT IS FAIR PLAY, YOU TRAITORS TO AMERICA, TO HUMANITY ITSELF...
http://www.whatdoesitmean.com/index2876.htm
UK Fires Top Navy Commander At Same Time US Navy Caught Spying On US Air Force—While Trump Keeps Piling Up Shock Election Victories
By: Sorcha Faal, and as reported to her Western Subscribers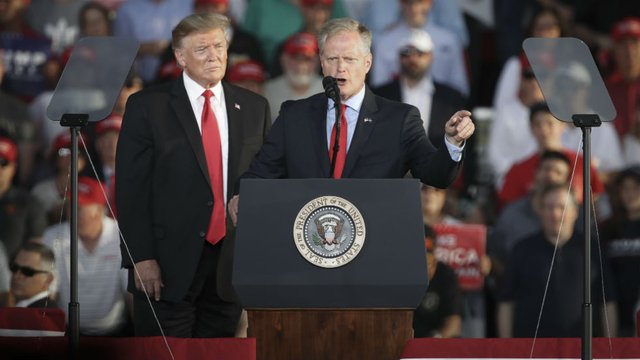 President Donald Trump (left) rallies nearly 30,000 Pennsylvania voters on 20 May 2019 to secure election victory for now Republican Party US Congressman Fred Keller (center)
As further evidence of American insanity, this report notes, one need look no further than top Democrat Party presidential candidate former Vice President Joe Biden—who, just this pastSaturday, declared before a rally of about 2,000 people in Philadelphia-Pennsylvania (Biden's campaign said 6,000, but experts said 2,000) that "Trump can't relate to the average family's struggles"—a declaration, however, that was met by reality less than 48-hours later when nearly 30,000 of Pennsylvania's men and women descended on Montoursville that only has a population of about 4,777 to hear President Trump speak—and who, the following day, swept into power all of the Republican Party candidates Trump supported—and who were all, without doubt, stirred to fears of their state's cities becoming like the "
mountains of rotting rat-infested trash piles sky-high in the Democrat Party ruled liberal utopia city of Los Angeles
".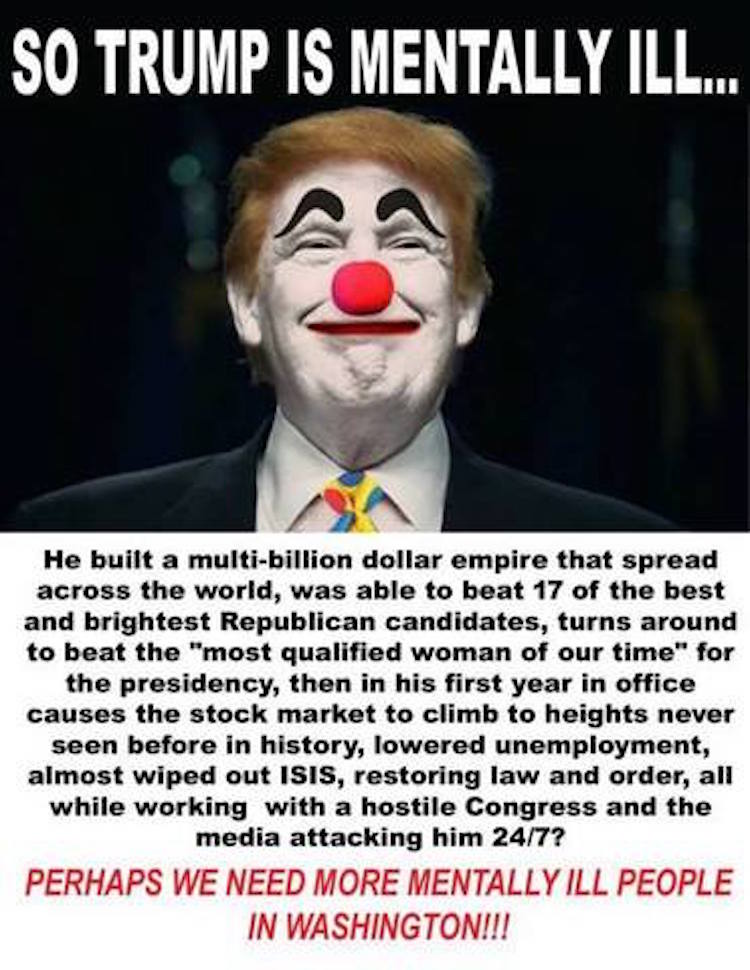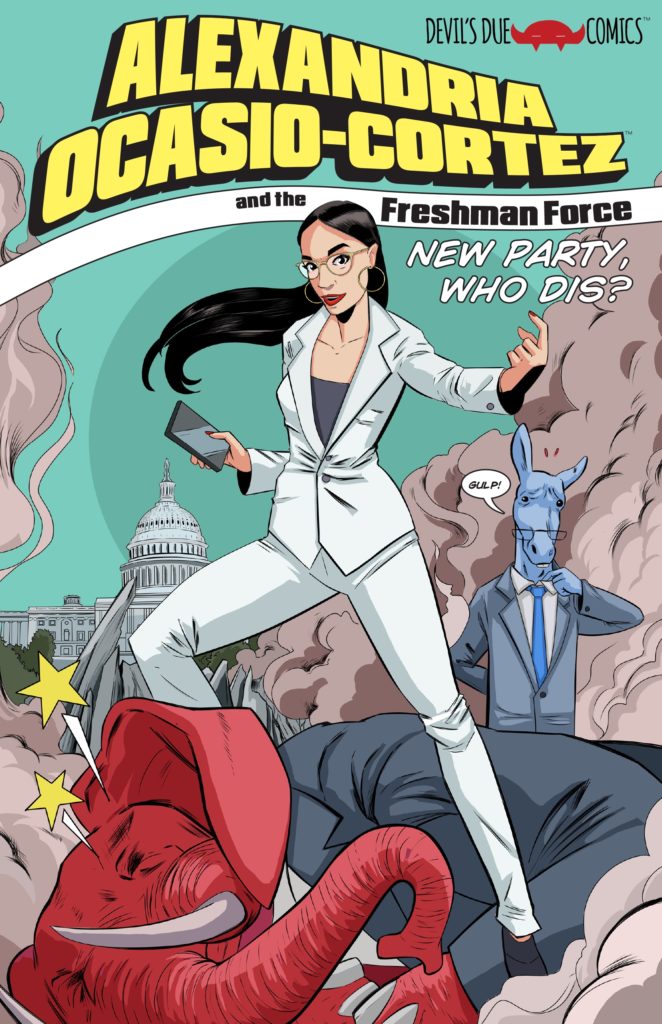 One shudders to think of what America will become when it's taken over by young communist women radicals
As the ranks of young Democrat Party communist women lawmakers begin to swell all across the United States, this report continues, most gravely concerning about them is their now joining their socialist European Union allies in going "
Full Orwellian
"—best exampled this past week by their adopting the terrifying Orwellian phrase "
Pregnancy Is Dangerous-Abortion Is Lifesaving
" to justify their killing of babies up to very second before they're born—a truly demonic practice seemingly now being supported by Obama Regime appointed US District Judge Carlton Reeves who just frighteningly warned the State of Mississippi that their new abortion law to protect the lives of innocent babies in their mothers' wombs "
smacks of defiance
" against him.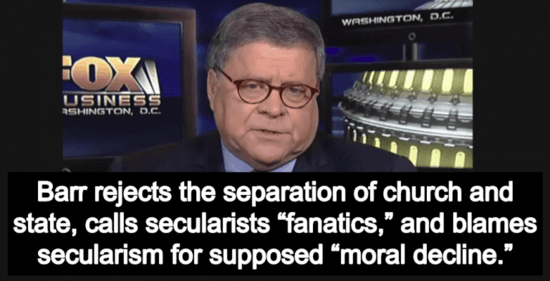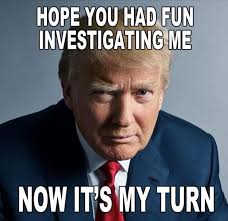 May 22, 2019 © EU and US all rights reserved. Permission to use this report in its entirety is granted under the condition it is linked back to its original source at WhatDoesItMean.Com. Freebase content licensed under CC-BY and GFDL.