Afternoon big ole yowls, most incredible KitKats ... where to start??? It's HAPPENING-CHAOS out there in the big ole world, nearly everywhere it seems. -- remember the 1967 song-movie, THE HAPPENING, that's the song running through the Kougar's head right now, except today's HAPPENING is not the fun kind of *I'm there* event ... no, it's horrific, brutal, and mostly orchestrated EVENTS by the rotten-to-the-soul Bilderberg crowd -- and yes, this type of CHAOS will only accelerate, and intensify during the coming days... why? Because the black-soul globalists want utter dominace over humanity, over our planet ... they want every group battling each other, going for each others throats in a complete picture of *war of cultures* chaos ... you know, black versus white like on some university campuses where the cool power thing to do is throw whitey out for a day ... wow, there's tolerance for ya ... the Klu Klux Klan would have been proud of these *black* students ... oops, students of color ... whatever???!!! Yeah, just trash all the work the Kougar's generation did to improve racial relations... ~very sad sighs~
However, know this: THE MORE OPPOSITION TO THE DONALD, THE MORE POWERFUL HE BECOMES ... FAR MORE IMPORTANT, WE THE PEOPLE BECOME MORE POWERFUL
Okay then, the Kougar heard some clips of Megyn Kelly's interview with Putin ... gotta love how the Russian Bear Putin handled-wrangled with the nasty *I'm so sexy* viper Megyn Kelly ... what a disgusting woman, not her exterior appearance, of course, but her sociopathic nature ... this Big Cat would only be around her for a limited time because it's somewhat fascinating watching the sex-symbol snake slither and strike-attack her victim [this Big Cat keeps thinking of first V miniseries movie where the human-woman facade came down and there was a snake devouring a mouse] ... question: really, who would ever trust her???!!! Just looking at her you know she's a big ugly liar in a pretty-deceiving package... and wow, is she ever imitating Barbara Walters ... And since the sex viper is scheduled to interview Alex Jones Tuesday evening ... MAY WHATEVER EVIL SHE ATTEMPTS AGAINST ALEX JONES AND INFOWARS BACKFIRE ON HER BIGTIME ... SO BE IT!
LONDON BRIDGE IS FALLING DOWN... this is a heartfelt, most excellent vid.
DAVID KNIGHT ON TARGET AGAIN...
NOW THIS IS A BRILLIANT WOMAN RESEARCHER!!!

note: the Kougar does not agree with her about David Icke... but, so what! SHE IS AMAZING!
THIS IS FASCINATING ... IS THIS A LAME ATTEMPT TO MAKE CHEMTRAILS ACCEPTABLE???
WHY DO WE AMERICANS HAVE TO SUFFER AND STARVE AND GO HOMELESS [HOW MANY COULD BE HELPED WITH A BILLION DOLLARS?] JUST TO PAY INTO A GREEN FUND THAT ONLY BENEFITS THE BIG FAT CROOKS OF THE UNITED NATIONS AND THE EVIL GLOBALISTS... AND DOES *NOTHING* TO HELP MOTHER EARTH.
https://theconservativetreehouse.com/2017/06/03/u-s-paid-1-billion-to-paris-agreement-green-fund-all-other-nations-combined-0/
THE ENEMY-MSM GOT CAUGHT WITH THEIR PANTS PULLED DOWN...


CNN CAUGHT STAGING FAKE NEWS SCENE
BBC also wanted to use staged footage
THE PEOPLE OF BRITAIN MUST DEMAND THEIR DIVINELY GIVEN RIGHT TO DEFEND THEMSELVES WITH THEIR OWN FIREARMS ... it took the armed police EIGHT MINUTES to be on scene... how many would have been saved by an armed public???
THE BILDERBERG VAMPIRE-ZOIDS AT WORK AGAINST THE PEOPLE
SEISMIC UNREST ALRIGHT...
VOLCANIC ACTIVITY...
WEATHER WARS?
THE DIMENSIONAL HELL HOLE ALIGNED WITH BILDERBERG...
MOTHER EARTH TO PRESIDENT TRUMP, THANK YOU FOR HELPING MY HUMANS. THANK YOU, FOR DELIVERING THEM FROM THE EVIL WORLD-BUILDER PARASITES I WANT TO SHAKE OFF MY PLANET SKIN FOREVER.
IT'S ALL TRAITOROUS CORRUPTION ALL THE TIME
AMERICAN HERO, SETH RICH, EXPOSED THIS SNAKE IN THE DEMON-CRAT GRASS
WOW: Debbie Wasserman Schultz Fakes Voice on Call to Law Office… But FORGOT TO HIDE HER PHONE NUMBER!
Thursday, a bizarre filing with the court occurred in the lawsuit involving the DNC, which Debbie Wasserman Schultz is a defendant in.
Wasserman Schultz reportedly called the attorneys and disguised her voice — but
FORGOT TO HIDE HER PHONE NUMBER!
http://www.thegatewaypundit.com/2017/06/wow-debbie-wasserman-schultz-fakes-voice-call-law-office-forgot-hide-phone-number/
THE GLOBALIST JIHADI WAR AGAINST HUMANITY
Would they do this for a pedophile?
WHAT TRAITOROUS CRIME DIDN'T OBOZO COMMIT?
THE AMERIKA POLICE STATE AT WORK AGAINST THE PEOPLE
NO FRESH FRUIT FOR YOU ... YEP, THE GOVERNMENT CAN DO ANY DAMN THING IT WANTS ... YOU THE PEOPLE COUNT FOR NOTHING
FASCISM AND HARMING THE EARTH ... YEAH, THIS IS WHAT WE NEED ... BIG FAT SNARK!
THE FEMA FASCISTS CONCENTRATION CAMPS ...
Deep State's Mad Rush to Create More FEMA Camps

This is the third part of a multi-part series on the consequences of a complete Deep State takeover of the United States.
After the Deep State comes to power, the previous article in this series demonstrated on why and how they will seize the guns. This event will bring the United Nations into the equation. Anyone who is not on board, is subject to NDAA type of incarceration and ultimate extermination. The rise of a total and a tyrannical government authoritarian government
The economy is ready to implode. People will riot over food, medicine, etc. As a result, FEMA camp preparations are ready. Plenty of cheap labor FEMA camp workers have been imported into the country . What is coming?
Paul Martin once told me that martial law is locked and cocked. Anyone who can leave is leaving. Foreign assets will be used to enforce martial law. Repeatedly, Paul's best source said it is time to get out now, because soon it will be too late.
I have also been getting much of the same from my sources. And the government themselves have already practiced for these contingencies.
Jade Helm 15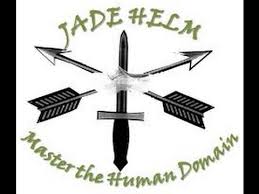 In 2015, Jade Helm 25 was initiated by the military. In these drills, states like Colorado and Texas were designated as enemies of the state. In the ensuing drills, the Jade Helm 15 forces practiced gun confiscation and the removal of dissidents who were guilty of unspecified crimes.
UWEX 16
In the year following Jade Helm 15, the same forces practiced a series of drills at four Texas military bases and the drill was called Unconventional Warfare Exercises 16 (UWEX 16). UWEX 16 was Jade Helm 15 on steroids, but with an additional and deadly twist.
UWEX 16 advertised for actors who would play the role of "Guerrilla Chieftains" emanating from rogue US military forces who were fighting a guerrilla war against the prevailing authority. I learned from inside sources that the UN was deeply involved in these drills as were the Russians.
The conclusion one can form from these two drills is that at some level of the government, in the final two years of the Obama administration, Special Forces of the United States practiced fun confiscation, dissident extraction and incarceration, summary execution, and waging civil war against "rogue" military units who were defending the masses from the tyranny in the same form as we are witnessing in Venezuela.
Any Questions?
The Deep State's 2016 Candidate for President Joked About Implementation of FEMA Camp Incarceration
I find it ludicrous how the country has been conditioned to laugh at any kind of conspiracy theory, as if two evil men would never get together and conspire to do anything. The refusal of Americans to recognize these dangers, and dismiss them as merely wild-eyed conspiracy theories, speaks to how dumbed down our people have become due to a substandard education system and through the controlled corporate media in which only five corporations own over 95% of the entire media industrial complex.
Who Are the FEMA Camps REALLY For?
Nothing happens in isolation, and in the context of the martial law drill, Jade Helm 15, it was quite clear that DHS and FEMA were preparing for mass detentions in numbers which would greatly exceed the estimated 800 FEMA camps currently in existence. As an aside, do you remember when FEMA was cornered with proof as to the existence of FEMA camps and they said that they would only be used in the event of a mass immigration event due to an external cause? Well, we know this is a lie because we have and still continue to experience mass immigration. Some demographers estimate the number of illegal aliens residing inside the United States is between 30-35 million and this administration continues to allow the inflow to continue, unabated as President Obama keeps pushing for wholesale citizenship. None of these people are ending up in FEMA camps, nor should they. Our government and our corporations want them here.
Not one illegal alien has been put in a FEMA camp. When one of these people commits a crime, they are typically deported to only enter the country again. Yes, this is how much this administration loves you, the middle class American. The FEMA cover story that FEMA camps were built to house illegal aliens is laughable. So, why are these guard towers being built into architectural genre of our malls and schools? Simply put, mall and school conversions is a quick and convenient way for the Deep State to exponentially increase their incarceration capacity.
In September of 2011,
Simon Properties
, the largest owners of malls in North America inked a deal with DHS to allow their malls to be used as detention centers in times of "national emergency". shortly after that, the NFL, the NBA, Major League Baseball, and the NHL all signed agreements with DHS to all their facilities to be used for national emergencies.
Here are examples of what is going currently going on with regard to mall and school conversions to FEMA camps.
Architects Speak Out
I have heard from over a dozen architects who all say the same thing; Guard towers built upon shopping malls and schools serve no legitimate purpose. They are costly, they do not add to the aesthetics of the structure so as to attract customers or students and they serve no purpose in relation to the structure that they are attached to. Here are two examples of architects who have contacted me in support of what I have already printed on this topic.
Dear Dave,

I have been reading your accounts of guard towers being built on various structures around the United States, Canada and even Great Britain. Your concerns echo what many of my colleagues feel as well. I work in various aspects of commercial design and I work with a team, from other backgrounds in planning and supervising construction of malls. It is pointless to voice our opinion that guard tower structures are a waste of time, space, material and money. If we persisted with this assessment, it is clear that we would be immediately terminated or we would lose contracts. Dave, although you know my name, please do not release my name or refer to my firm for all the apparent reasons. Thank you.

When an architectural team designs a mall, they work very hard at having the various structures complement each other. The purpose is to create a functional commercial community as well as a warm, inviting atmosphere where people where let their "guard" down and are willing to spend their money. We want to design structures that sell ease if accessm beauty and comfort. Guard towers do not add to this architectural objective.

When I first raised the question of why so many malls were having EXPENSIVE and utterly useless guard tower structures built on the corners of malls, I was told that it was what the client requested. As I attended many pre-planning and construction meetings, I discovered that representatives of the "client" did want the guard tower structures even though there was never a legitimate explanation offered. I challenged one representative by telling him the structure would substantially drive up costs, served no aesthetic purpose and would draw hard to labor away from the the construction of the mall and delay the completion of the main structures comprising the mall. In this business where time is money and construction completion dates are of a high priority, the insistence of the clients who want "elevated structures" made no sense.

I was firmly told to drop the subject.

Then one day I was reading one of your articles and you mentioned that Simon Properties, the "biggest owner of malls in North America," had made a deal with DHS to house people during an emergency. This discovery scared the holy s___ out of me because I realized that you were correct and these malls could quickly become detention facilities…. There is no doubt in my mind.
_______
Hi Dave,

I'll keep this brief. I drove by a new Market Basket last week, not too far from my home. Noticed the guard towers on 2 ends. I attached the link below to the conceptual drawings. They are also visible from google earth. Athol MA, Market Basket. I design timber homes and some commercial buildings, so I have noticed this trend over the past few years that new buildings have a guard tower feature (emphasis added). You can probably guess why. My assumption is massive conditioning for the sleeping public that when they see these entering the camps that they are images of a non threatening nature. After all, you walk through them all the time to get an overpriced meal right?

Take care!

Casey
Conclusion
The evidence that the Deep State is making multiple preparations to expand its FEMA camp capacity is overwhelming.
What will happen inside of these facilities and who will be sent to the camps? We have government documents that answer that question and this will be the topic of the next installment of this series.
Deep State FEMA Camps Will Become Decapitation Centers- 30,000 Stored Guillotines

In a radio interview with Steve Quayle, he said two very disturbing things. the first was how very close the Deep State is to totally taking over and second, that his research, from years ago, discovered that FEMA camps would become beheading facilities.
In Part 4 of this series, it is time that the American public become aware of the total brutality that it is about to face. The previous parts of this series demonstrated beyond question, how FEMA camp activity and preparations are being stepped up as well as the abject brutality.
FEMA Camps Will Be Segregated
Through the years, I have been told by several insiders that FEMA camp assignments would be divided by the following:
Men will be sent to a gender segregated camp and slave labor will be extracted as per Obama's Executive Order 13603. Extermination will be the end game. This is exactly what the Nazis did with the Jews.
Women will be sent to a gender segregated camp. There will be some slave labor that will be extracted but these camps will be human bondage centers.
Children will be sent to their own camps. When I was first told this, I did not fully grasp the significance of this segregation until I became acquainted with the Deep State's fascination with child-sex-trafficking. These camps will give humanity its darkest hour.
These segregation were actually rehearsed by Colorado law enforcement and DHS during the 2008-2009 H1N1 scare. In these drills, anyone who had not and would submit to a vaccination for the disease and noncompliant people were boarded on a bus with the intent of taking the actors to segregated camps. How do I know, two LEO's, who I went to school with told me the details of the drill. The noncompliant people who were not vaccinated were discovered through roadside blockades similar to a DI roadblock.
There was one additional feature to this drill and the overall intent FEMA camp forced incarcerations. the one intent is that those targeted for extermination will likely die via the use of guillotines. If you need motivation to act against the Deep State, this may be the best example.
FBI Agent Ted Gunderson
When retired FBI agent, the now deceased
Ted Gunderson,
reportedly told a gathering of militia members that the federal government had set up 1,000 internment camps across the country, I had no trouble believing his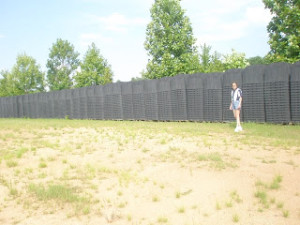 statement because there is ample documentation to support his statement (e.g.
REX 84
,
Operation Garden Plot
and now the NDAA). However, when Gunderson reported that the federal government was storing over 500,000 caskets outside of Atlanta, I also knew he was accurate on this point because
Sherrie Wilcox
found the evidence in the adjacent photo. However, when I heard that Gunderson was accusing the government of storing
30,000 guillotines
, I thought he had lost his mind.
Why Would the Government Want to Store Guillotines?
Gunderson told various patriot groups that the guillotines were being stored for the day that the government declares martial law and moves in to round up and execute American dissenters. Gunderson prophetically told patriot groups that the federal government was going to keep track of all of us. The last statement has indeed proven accurate given the recent Snowden/NSA scandal.
Can somebody please explain to me why the government would need to order 30,000 guillotines? For whatlegitimate purpose could these tools of execution be utilized?
The guillotine has never been used inside of the United States. The United States has executed people by firing squad, hanging, the electric chair and lethal injection. The US has never executed a convicted criminal through the use of the guillotine.
Given these facts, then why is this government importing 30,000 guillotines as Gunderson claimed? Oh, I know that some of the sheep are now looking up from the ground and have just said "there aren't are any guillotines in the United States." Then please tell me, sheep of America, why did Representative Doug Teper, of the Georgia Legislative Assembly (Democrat) introduced a bill which will supplant the method of execution, the electric chair, with the guillotine back in 1995-6? The referenced bill was Georgia State House Bill (1995-6) HB 1274– Death penalty; guillotine provisions. Certainly, Teper would have never thought that this was possible is there were not already guillotines inside of the United States.
An Efficient Killing Machine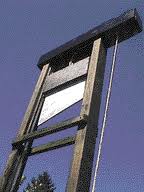 Has anyone bothered to do the math? A single guillotine reportedly can chop off the heads of about 100 people per hour. In one hour, the federal government has the capacity to execute as many as three million people. In one ten hour day, 30 million people could be executed by way of the guillotine.
Other Alphabet Soup Agents Speak Out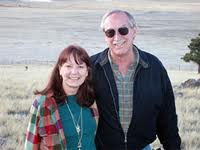 Ted Gunderson is not the only former alphabet soup agent to tell all about guillotines. The late Bill Pawelec, ex-CIA, was a close friend of mine and eventually became the significant other of my former News Director for
The Common Sense Show
, Annie DeRiso.
Pawelec told both Annie and I on several occasions that guillotines were being stored on several military bases. The late A.C. Griffith, ex-NSA, said the same on more than one occasion on my talk show. In light of these confirmations from known and from public sources, as well as the proposed legislation of Rep. Teper to introduce the use of guillotines on American soil, I believe that there is no question that the story is true.
I get understandably nervous, at the prospect of guillotines on American soil, as I watch the endless series of beheadings of Christians in the Middle East by the radical ISIS. The following represents a small sample size of what is happening to Christians and their subsequent mass beheadings at the hands of ISIS.
Is the political climate ripe for this to occur inside the United States? Former President Barack Hussein Obama was
criticized by human rights activists
for not addressing the plight of Christians and other minorities during his talks with leaders in Saudi Arabia, where Christianity is banned. Further, the Bible speaks to the use of beheadings as a religious tool of subjugation. Complicity by silence is how I would characterize this President's view of these events.
Where Is All of This Headed? Revelation 20:4
As you read the following two paragraphs, there is a collision between two cultures and two religions which is already underway and religious dogma is serving to perpetuate and exacerbate the conflict.
4 "
Then I saw thrones, and they sat on them, and judgment was given to them. And I saw the souls of those who had been beheaded because of their testimony of Jesus and because of the word of God, and those who had not worshiped the beast or his image, and had not received the mark on their forehead and on their hand; and they came to life and reigned with Christ for a thousand years".
And who will behead these Christians? Take a look at Sura (chapter) 47 contains the ayah (verse): "When you encounter the unbelievers …. [26] He and his followers beheaded opponents, Christian and Muslim alike…" Sura 8 [al-Anfal]:12 states "I will cast dread into the hearts of the … caliphs beheadedtens of thousands of Christians (admittedly many of them … This is the justification for ISIS to be performing these heinous acts against Christians.
It is clear that both Christianity and Islam foretells a time when non-believing infidels (i.e. Christians) will be beheaded by radical Muslim extremists (i.e. ISIS). It is also clear that this prophecy is being fulfilled in our time.
Will these acts be carried out on American soil and against American Christians and Jews? The following does not specifically speak to the intended persecution of Christian and Jews, but the playing field to do such a thing has clearly been established. Every American should be outraged by the following references to FM 39.40 which provides the means to carry out such heinous acts:
Pastor Walt Mansfield's "Insider" Revelations
More proof that Christianity is being systematically destroyed comes to us in the form of the
National Emergency Centers Act or HR 645
which mandates the establishment of "
national emergency centers
" to be located on military installations for the purpose of to providing "temporary housing, medical, and humanitarian assistance to individuals and families dislocated due to an emergency or major disaster," according to the bill.
The legislation also states that the camps will be used to "provide centralized locations to improve the coordination of preparedness, response, and recovery efforts of government, private, and not-for-profit entities and faith-based organizations".
The bill also provides that the camps can be used to "meet other appropriate needs", as determined by the Secretary of Homeland Security. This a carte blanche mandate that many fear could mean the forced detention of American citizens, under the NDAA, in the event of widespread rioting following a national emergency or a total economic collapse. Hence, we now have the Clergy Response Team run under the auspices of DHS.
On December 9, 2014, I conducted an exclusive phone interview with Pastor Mansfield who was recruited to become a member of the Clergy Response Team which would operate under the control of NOVAD and DHS. Mansfield's revelations about his experiences are stunning and concerning at the same time.
Pastor Mansfield attended several briefings and he could barely believe his ears. He learned of the government's plan to enact martial law as well as to implement forced population relocations. Mansfield emphasized that when martial law is enacted, the enforcement would be immediate. In other words, family members will be separated from each other and part of the training that the clergy received was how to comfort separated family members.
Pastor Mansfield emphasized that the FEMA/DHS drills were predicated on bioterrorism. The pastors were trained to go to homes were people refused to be relocated by the authorities and their immediate job was to convince the reluctant to willingly go to the relocation camps. Ostensibly, this was to be done in lieu of sending in the SWAT teams.
I asked Mansfield if FEMA camps were real and he stated that much of the clergy training focused around this scenario of pastors operating within the forced relocation centers. The main goal of a pastor assigned to a FEMA was to bring order and encourage compliance with DHS requests, hence, the emphasis on Romans 13.
The pastors were forced to sign non-disclosure. Interesting, the pastors were told not to quote Christian Scripture.The DHS document which was prepared for the pastors clearly stated that Scripture had been used to "oppress" people in the past and the presenters strongly discouraged the its use. Please see the following excerpt from one of the DHS training manuals:
Healing Scripture and Prayer In the Pastoral Crisis Intervention
"During a time of crisis people do go through a "crisis of faith."

Sometime quick mention of God and scripture may not be helpful. As we all know the Scripture has been used to oppress, dominate and at the same time used for healing and reconciliation- renewing of relationship with God and people. If the pastor senses it is appropriate to use the scripture and prayer, it must carefully be done for healing of victims not to uphold pastoral authority."(Page 14)

In other words, all legitimate pastoral authority was abrogated by the pastors who participated in the roundup of American citizens.
Also on page 14 of the same training document, pastors were admonished to avoid"Unhealthy God talk…." Specifically pastors are ordered to avoid using references to God when helping people cope with the loss of a loved one:
"4. God must have needed him/her more than you."

"5. God never gives more than we can handle."
Pastor Mansfield also revealed that pastors will be issued badges under the Clergy Response Team program. Any pastor not displaying the badge, indicating that they have been trained under these guidelines, will not be permitted into the established and designated "DHS safety zones". This reminds me of the banishment of religious figures from Plymouth Colony who, in good conscience, refused to go along with some of the extremism of that day. Along these lines, the Clergy Response Team is also a "Kool-Aid drinking program". Pastors are absolutely forbidden to publicly to speak about any aspect of the program. If you were to ask your pastor if they are a FEMA trained pastor, they will not likely tell you.
Disturbingly, Pastor Mansfield reiterated several times that the number one job of these pastors is to calm down people and encourage their compliance within the people's new surroundings.
Pastor Mansfield also stated that pastors will be utilized as informants. This violates the legal privilege of confidentiality between pastor and church-goer, that is currently recognized by law. All church-goers can no longer trust the sanctity of personal confessions and revelations made to pastors, priests or rabbis'. This one illegal act by DHS completely undermines the Christian Church in America!
THIS IS THE ERADICATION OF CHRISTIANITY IN A DETENTION ENVIRONMENT AND IS THE PRECURSOR TO EXTREME METHODS OF PERSECUTION!
Pastor Mansfield felt strongly this was the government's way of removing Jesus from America's landscape and set the stage for the ushering in of a new-age religion.
It is mind boggling to fathom how so many reporters and media types deny the existence of FEMA camps under these circumstances. It is also disturbing that any pastor would agree to participate in a program in which Jesus and the Bible end up on the cutting room floor.
Summary
We have precedent for the beheading of Christians by radical Muslim forces, we have religious doctrine calling for the beheading of non-Islamic believers, we now have the "camps" where these acts could be perpetrated against American Christians and we have pastors hired to calm the people but they cannot mention Jesus or the Bible. We should all be connecting the dots.
People should be able to practice their religion without infringing on the rights of nonbelievers. However, when one doctrine demands beheadings for nonbelievers, then we have a problem. And when the
United Nations
is mandating that the U.S. must accept 70,000 Muslim immigrants, maybe we should all be paying closer attention.
Conclusion
I received this email from a nurse on January 26, 2016.
Hi Dave,
I couldn't believe it- but I verified with our hospital billing department that the billing code for death by guillotine is ICD9-E978… The code would be used for jails billing the Feds for serviced rendered…
Sometimes, conclusions simply write themselves. And of course, we can accurately say that there will be shortage of workers for this endeavor given the Refugee/Resettlement Program.
As Steve Quayle once said on The Common Sense Show, we are no longer writing about what is coming, what is coming is already here.
GENETIC HUMAN/ANIMAL HYBRIDS, AN ARMAGEDDON IN THE MAKING ... BE CAREFUL OUT THERE!