*Monday almost midnight* yowls and roars, March Madness Kittens ... this Big Cat is mush-mind right now ... it's been a very long TWILIGHT ZONE day, per usual ... so, HITLER HOGGWASH just gets better and better or actually worse and worse ... yep, Mike Adams, the Health Ranger, did an oustanding article [below] ...
He is Over the Hitler Youth Target
... really, give it a long look, even if you're tired of this ongoing fascist *ban the guns* idiocy ... or as this Big Cat sees the whole MarchForLife thing:
Throwing a Totalitarian Tantrum
... today, on the War Room with Owen Shroyer, there was a darkly hilarious vid put together by Darin McBreen [sp?] ... anyway, he turned HoggWash's big Nazi speech at the BIG MEDIA PRODUCTION on Saturday, into the Fuhrer's voice ... well, of course, you just have to see it... the Kougar would post it, but so far she doesn't see it as a single vid ... anyway, it's eerily, too close for comfort...
THEN, Dave Hodges outs Microsoft's CENSORSHIP in a huge way... yeah, their new terms of service are damn scary ... yep, way over the proverbial top of the tallest mountain ever of censorship ... okay, the Kougar has no idea how Microsoft will steal her info given she only uses XP and never updates...???
btw, Commie China has access, or will be given access, to the entire phone network [and everyone's phone number] in these united states of America via the infamous Cyber Cloud ... As Alex Jones explained, this will mean every phone, the whole communications network can be TURNED OFF by Communist China at their whim ... ain't that fun??? fine and dandy ... the Kougar is hoping our President Trump has a plan... an article at the FREE BEACON explains ... but the detail provided is just too much for this Big Cat to absorb right now.
THE POSSIBLE SYRIA FLASHPOINT FOR WORLD WAR...
TRUMP HELICOPTER CRASHES...
***Over the Hitler Youth Target***
'HITLER YOUTH' STUDENT GUN CONTROL MARCH INVADES WASHINGTON
Follows in footsteps of Nazis who disarmed Jews before the Holocaust
The "Hitler Youth" invasion of Washington D.C. took place today as young fascists-in-training were corralled into the nation's capitol to demand that government authoritarians strip away the civil liberties of all law-abiding Americans in the name of "gun control."
Just like Hitler Youth enthusiasts, these fascists-in-training are told they're "saving lives" for "a better future," and that the only thing standing in their way is a bunch of violent gun owners who want to murder every baby in sight. (The irony of all these left-wingers actually condoning the abortion murder of babies, of course, is completely missed in all this.)
What none of these children are being told, of course, is that Hitler took away gun rights from the Jews before exterminating six million of them in the Holocaust. It's so much easier to commit genocide, Hitler discovered, when the people you're tying to murder can't fight back.
Echoing the madness of the Third Reich, the propagandist-in-chief of today's lunatic Left anti-gun movement is David Hogg, a profanity-laced, foulmouthed student who is seething with anger and seems forever on the verge of outright calling for all gun owners to be exterminated by the government.
Foul-mouthed David Hogg insists all gun owners want to murder children
In a recent interview, shown below, foul-mouthed Hogg, a student at the Parkland school shooting in Florida, says that gun owners and the NRA are "pathetic f##kers who want to keep killing our children" and adds, "They could have blood from children splattered all over their faces and they wouldn't take action, because they all still see those dollar signs."
David Hogg's profanity-laced rant was so obnoxious, arrogant and deranged that YouTube systematically censored all the profanity-laced David Hogg videos in order to protect his public image. (Yes, YouTube is now running interference for David Hogg, making sure his public image is squeaky clean while he ravages gun owners with the most deranged, foul-mouth language imaginable.)
Hogg, who has arisen as the chief propagandist in the left-wing fascist "Hitler Youth" army, is completely opposed to adding security to public schools, even though a recent school shooting was stopped in 60 seconds by an armed security resource officer. It seems like Hogg might actually wants more children to be murdered so that he can get more air time on CNN to push his radical, fascist-like Third Reich call for disarming all the people he personally hates (and wants to destroy).
Watch his video below, which has been repeatedly banned by YouTube. Only D.Tube appears to carry this video at this link:
David Hogg's armband looks just like the armbands from the Third Reich
Don't forget that David Hogg was featured in a photo tweet by his sister, Lauren Hogg, promoting new Nazi-like armbands to demand gun confiscation from the American people. "David Hogg And His Sister Create Nazi-Like Armbands To Promote Gun Control," reports Squawker.org:
Lauren Hogg, the younger sister of David Hogg and surprisingly not verified on Twitter, has created special armbands for gun control advocates to wear to school, the March For Our Lives demonstration, and anywhere else you think you can wear it and not get embarrassed. The band, of course, is to be worn on your arm, and the symbol in the middle resembles a peace sign. But does it really?
If the Hogg armband for gun control looks familiar, it should:
And here's a photo of David Hogg sporting his "peace symbol" Nazi-like armband while demanding gun control:
Many people don't remember this, but the Nazi symbol (swastika) also began as a peace symbol, but was of course twisted by Adolf Hitler into a symbol of tyranny and genocide. Many of today's anti-gun Leftists are openly promoting a rainbow variation of the Swastika as a "symbol of peace:"
David Hogg physically resembles Adolf Hitler in fist-pounding salutes, angry speech patterns and more
In today's rally, David Hogg became a full-fledged propaganda politician-in-training, reading from an obviously scripted speech, full of flowery words and high ideals that covered over his real goal: The complete disarmament of all law-abiding Americans.
Hogg is actually calling for a "revolution" against gun owners, reports ABC News.
What kind of revolution? A violent revolution, of course. "Hogg ended his his speech with the black power salute," reports The Gateway Pundit.
David Hogg the next Joseph Goebbels?
It's extraordinary that David Hogg not only uses the same sort of vile, hate-filled rhetoric of Adolf Hitler and Joseph Goebbels, but Hogg actually physically resembles Joseph Goebbels as the following photo reveals:
That's Hitler's top propagandist on the left, and David Hogg on the right. Both of these figures were heralded by state-run media; both invoke dangerous language of hatred, violence and profanity; and both demand that We the People give up our liberties so that the fascist tyrants can have absolute power and control over everything. They also both claim this is necessary "for the public good" and to "keep the children safe."
t's not difficult to see David Hogg replacing the Nazi soldier in this photo, holding the gun and firing a bullet into the head of a conservative Trump supporter while screaming, "IT'S FOR THE CHILDREN!"

The moment you give up your guns, you invite radical left-wing fascists to sweep across the country and commit mass murder and genocide
Once you give up your guns, of course, that's when tyrannical regimes start cranking up the ovens and waging mass arrests of enemies of the state. Hogg, of course, is too young and ignorant to realize any of this, but he is proclaimed to have almost saint-like status by the anti-gun left-wing media, which despises individual liberties, truth, logic and reason. The very fact that their No. 1 spokesperson for gun control is an 18-year-old angry fascist-in-training tells you just how weak their position really is. (Seriously, this lunatic is the best they can drum up?)
Nobody seems to have told David Hogg that his outrageous rantings and foul-mouthed attacks on gun owners line up almost perfectly with Adolf Hitler, Fidel Castro, Joseph Stalin, Mao Tse-Tung and all the other gun control tyrants that have committed genocide and mass murder throughout history:
If David Hogg wins, America LOSES… and we will all be marched off in chains for daring to protect ourselves against criminals
If you look at the people in history who supported gun rights for individuals, you find a fascinating cross-section of humanitarians and freedom-loving world leaders who changed the world for the better. They include Thomas Jefferson, Abraham Lincoln, Mahatma Gandhi (yes, he supported self-defense) and even Martin Luther King, Jr., as gun rights helped black men arm themselves against racist violence that often targeted them.
The tyrants who supported gun control — like David Hogg — include Kim Jong Il, Joseph Stalin, Adolf Hitler and Barack Obama. All these people sought to strip away individual liberties and enslave their citizens under government control. Taking away their guns was, of course, the first step toward accomplishing that.
It's important to note that in every single case of tyrannical governments demanding gun confiscation and the mass disarmament of the citizens, the justification given was "public safety." Once the guns were stripped away, the genocide soon followed.
Apparently, they don't teach history in public schools anymore. Or perhaps David Hogg received an "F" in history class. Either way, people like Hogg are malicious, dangerous crybullies who have been witnessed throughout history pushing aggressive rhetoric in a run-up to mass genocide and mass murder at the hands of government. Even today, Hogg essentially demands that government use guns to take away firearms from all Americans, thus proving that he's actually "pro gun violence" as long as that threat of violence is monopolized by the government itself. (Hint: All the "anti-gun" politicians protect themselves with armed security personnel, proving they are pro-gun as long as they control the guns.)
This is the mindset of all totalitarian mass murderers, and David Hogg appears to be unwittingly marching down that same path, in lockstep with the tyrants of world history who ended up with blood on their hands, murdering over 262 million innocent people in just the last century or so. As this "Democide" chart shows, governments murdered over 262 million people in the 20th century, and nearly all these murders were preceded by the exact kind of gun control now being demanded by David Hogg and his cohorts:
Anyone who supports government mass murder should support David Hogg, because that's precisely where his rhetoric often leads.
Ultimately, gun control is GENOCIDE
Watch my mini-documentary to learn why gun control leads to genocide:
---
SLAVES AREN'T ALLOWED TO HAVE WEAPONS... A FACT OF HISTORY
BLACK AMERICANS SPEAK OUT AGAINST GUN CONTROL
Patriots are not going along with the establishment
Black Lives Matter would have black Americans believe they should fall in line when it comes to the confiscation of the one thing that stands in the way of tyrannical oppression, The Second Amendment.
Rapper Killer Mike and others have spoken up for the great equalizer with a long history of protecting black communities, now threatened by an unrelenting liberal agenda.
Jon Bowne reports.
THIS IS ABSOLUTELY CHILLING ... DON'T GIVE UP YOUR GUNS, YOU'RE DEAD!
A whole new meaning to 'March For Our Lives'
ANTI-GUN STUDENTS DISGUSTING...
BATACLAN MASSACRE SURVIVOR: ANTI-GUN STUDENTS 'DISGUSTING VILE ABUSERS OF THE DEAD'
'It might be funny if it wasn't so pathetic and disgusting,' says Eagles of Death Metal singer
Eagles of Death Metal singer Jesse Hughes, who survived a mass shooting in Paris, blasted student organizers of the March for our Lives anti-gun protests, saying they "insult the memory of those who were killed" last month.
https://www.infowars.com/bataclan-massacre-survivor-anti-gun-students-disgusting-vile-abusers-of-the-dead
GOOGLE SEARCHES FOR 'BUY AR-15' SURGE AFTER 'MARCH FOR OUR LIVES' RALLY
David Hogg: Gun salesman of the year
THIS IS SO MIND-CONTROLLED STUPID ... TAKE THE GUNS AWAY AND GIVE THEM TO THE POLICE STATE ... BUT YEAH, THOSE IN POWER ARE SHAKING IN THEIR BOOTS ... NOT!
March for Our Lives activists marched against our constitutional rights in planned psyop
"They are out there marching to have the government take away their rights"
https://www.intellihub.com/march-for-our-lives-activists-marched-against-our-constitutional-rights-in-planned-psyop
GREAT FLASHBACK PHOTOS!
Those Who Don't Know History Are Destined To Repeat It

The Masterminds On The Left DO KNOW History And Manipulate The Useful Idiots To Repeat It

Hitler Did It FOR THE CHILDREN Too

#

MarchForOurLives
When former President Barack Obama signed executive orders on gun control he too surrounded himself with children – (AP picture from the Guardian)
Leftists and Nazis can't take away guns from law abiding citizens without using children as a backdrop! Today's rally using children was another grotesque display reminescent of Nazi Germany.
THE REAL DEAL SIGNS... THEY WANT YOUR GUNS AND THEY ARE WILLING TO MURDER YOU TO TAKE THEM AWAY
The end of the Second Amendment, by force
WHY YOU NEED GUNS/WEAPONS!!!!!!!!!!!!!!! NOW.
REVEALED, NEWS THAT WAS REVEALED AT THE TIME OF THIS TRAGIC SHOOTING...
Where is the MSM outrage?
BUT YOU DON'T GET TO PROTECT YOURSELF WITH GUNS...
Blue cities too understaffed to address crime, but still call for gun control
MURDERING MILLIONS OF AMERICANS
The Microsoft Police State Is Official
http://www.thecommonsenseshow.com/the-new-king-of-censorship-microsoft-controls-all-content-on-your-computer/#comment-140753
March 24, 2018
The New King of Censorship, Microsoft, Controls All Content On Your Computer

Microsoft, previously absent from any conversation regarding censorship and resulting tryannical behavior, has now moved to the head of the class when it comes to Deep State, globalist tyranny.
Notification of Changes to Microsoft's Terms of Use
Last night at 6:46pm Pacfic, I received an email from Microsoft advising me that the terms of my usage agreement with Microsoft had changed and by virture of the fact that I was using their product, I have offered my implied consent to the new policies.
My wife and I reviewed the major points of the terms of of service over dinner. Her concluding comments included "Microsoft thinks that they can takeover everyone's computer…." and, "Is there a viable alternative?"
These terms of service are more objectionable that Twitter, Facebook and Youtube (ie Google). The social media giants regulate the public's behavior while they are on these globalist owned platforms. However, Microsoft has taken it upon themselves to take literally control of all of your files, photos, instant messaging and emails.
Here is a brief summary, along with my commentary on the new King of censorship, Microsoft.
Key Excerpts of the Service Agreement
The following parts of this article deal with Microsofts new Code of Conduct, enforcement of the Code of Conduct and their ability to regulate and control virtually every part of your computer experience. Please take note of the following introductory statement and Nazi-style authoritarian tone of the directions ("you will follow..)
a. By agreeing to these Terms, you're agreeing that, when using the Services, you will follow these rules
iv. Don't publicly display or use the Services to share inappropriate content or material (involving, for example, nudity, bestiality, pornography, offensive language, graphic violence, or criminal activity).
What Microsoft is doing in Section iv, is to use what sales people refer to as the foot-in-the-door syndrome. They get you to say yes in the beginning to the obvious and most objectionable behaviors (eg nudity, bestiality). However, they quickly tell you, by inference, that they will decide what is pornography, offensive language, etc. So, if I say that Bill Gates and his sterilization vaccines sucks butermilk, they can declare me to be i violation of this provision and terminate my Microsoft account. Microsoft has declared complete editorial control over my work.
v

.

Don't engage in activity that is fraudulent, false or misleading (e.g., asking for money under false pretenses, impersonating someone else, manipulating the Services to increase play count, or affect rankings, ratings, or comments).
The above (section v) is very objectionable. The law says that you may use any name you want so long as you are not doing so for explicitly illegal reasons (eg identity theft). However, Microsoft is saying that you must use your given name. In doing so, they have granted themselves more legal authority than the government enjoys in statute.
vii. Don't engage in activity that is harmful to you, the Services, or others (e.g., transmitting viruses, stalking, posting terrorist content, communicating hate speech, or advocating violence against others).
No ethical and reasonable person wants to see computer viruses transmitted. However, viruses are only transmitted online. Therefore, this software company is stating that they control your online behavior. This is not within their legal jursidiction regardless of how illegal or unethical the online behavior is.
You will notice that there is no definition of terms anywhere in this terms of service agreement. What is stalking? If I write several articles critizing Hillary Clinton's character, is that stalking? The policy is written in such an open-ended manner, that the policy can say whatever Microsoft wants it to say.
Please note the use of the terms terrorist content and hate speech. Generally, terrorism is defined as engaging in acts that are designed to intimidate for the purpose of changing bheavior of a targeted individual or group. Therefore, when I link the Deep State's criminality with the Democratic Party, is that terrorism? It is unclear. However, we have been down the road with regard to hate speech. In today's upside-down world of liberalism and hate speech is anything that the liberal left does not agree with. On Youtube, for example, if I produce a pro-Hillary piece, that is perfectly acceptable. However, if I discuss how President Trump has improved employment or the trade balance, my video is immediately demonitized because I am engaged in hate speech against the left. Stating that there are only two genders is considered hate speech by the left. And in the case of Mike Adams his whole Youtube account was terminated. With Microsoft, the terms of service are even more draconian. Your entire Microsoft account can be cancelled because you engaged in hate speech (eg offering a second opinion). And in offering an opinion, for example, you state that you look forward to Judgment Day upon the Second Coming of Christ and will look forward to heinous and nefarious figures (eg Hillary Clinton and Bill Gates) being thrown into the Lake of Fire for their sins against humanity. Microsoft, reserves the right to terminate your account.
b.

Enforcement.

I

f you violate these Terms, we may stop providing Services to you or we may close your Microsoft account. We may also block delivery of a communication (like email, file sharing or instant message) to or from the Services in an effort to enforce these Terms or we may remove or refuse to publish Your Content for any reason. When investigating alleged violations of these Terms, Microsoft reserves the right to review Your Content in order to resolve the issue.

However, we cannot monitor the entire Services and make no attempt to do so.
Please note that Microsfot is granting itself the right to commit online piracy and hack into your email and personal files. If I purchase an automobile from a dealer, they do not have the right to later enter my automobile without my permission and they do not have the right to inspect my mail. Yet, this is exactly what Microsoft says they have the right to do. This is not only piracy by Microsoft but it is a violation of the 4th Amendment (search and seizure) and due process (termination of account). And where did Microsoft get permission to act as a law enforcement authority?
ii.

Account Use. …

If we reasonably suspect that your Microsoft account is being used by a third party fraudulently (for example, as a result of an account compromise), Microsoft may suspend your account until you can reclaim ownership. Based on the nature of the compromise, we may be required to disable access to some or all of Your Content.
If a liberal troll were to hack into your account, any account, Microsoft states that they have the right disable access to any and/or all of your content.
11.

Choice of Law and Place to Resolve Disputes.

If you live in (or, if a business, your principal place of business is in) the United States, the laws of the state where you live (or, if a business, where your principal place of business is located) govern all claims, regardless of conflict of laws principles, except that the Federal Arbitration Act governs all provisions relating to arbitration. You and we irrevocably consent to the exclusive jurisdiction and venue of the state or federal courts in King County, Washington, for all disputes arising out of or relating to these Terms or the Services that are heard in court (excluding arbitration and small claims court).
The above statement says that in all disputes, Microsoft will retain the home field advantage. Your case will be heard by their judges, in their courts and in their backyard.
Policies that apply to your use of Skype to protect against fraud and abuse and that may place limits on the type, duration or volume of calls or messages that you are able to make.
Many of my colleagues in the Independent Media use Skype to broadcast their shows. Please note that in these instances, Microsoft has granted themselves the right to determine what limits to place on their Skype activity (ie broadcast) as well control the volume of calls or messages they are able to make. How many of you were aware that Microsoft controlled Skype? I certainly did not and neither have several of my colleagues that I spoke with.
Conclusion
Populism is sweeping not only the United States, but it is sweeping the planet. People are sick and tired of globalist corruption and greed. The censorship efforts of Facebook, Twitter, Google and YouTube have failed to stem this tide of populism. Microsoft is making a last-ditch effort to control all behavior related to your computer. This is illegal and violates several anti-trust laws. The bigger question, America, is what are we doing to do about it?
YEP, THE BACKFIRE HITS WILL KEEP ON COMING
http://allnewspipeline.com/Gun_Control_By_Proxy_Citibank.php
Mass Exodus From CitiGroup After They Go Full Anti-Second Amendment - Gun Control By Proxy Backfires Again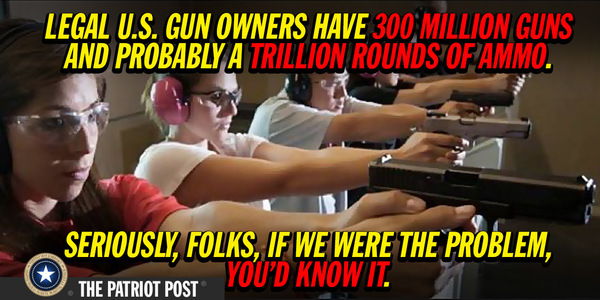 By Susan Duclos - All News PipeLine

After Dick's Sporting Good's arbitrarily decided to jump into the anti-second amendment battle by refusing sell sporting rifles and banning sales of those weapons to anyone under 21, they announced they had seen "deeper than expected sales decline, as their stocks sunk.


CEO of Dick's Edward Stack said in an earnings call, "There's going to be some pushback and we expected that. There are going to be the people who don't shop us anymore for anything." Stack also predicted the decision is "not going to be positive from a traffic standpoint and a sales standpoint."

Since then, the company's shares have fallen 7.3 percent after going up 13 percent in 2018. The company also failed to hit projected sales of $2.74 billion for this quarter coming in at just $2.66 billion. The sporting goods company is set to open 19 new stores this year and has hopes that doing so will bolster their waning image.

While they were praised by anti-second amendment activists pushing for new gun control laws, that praise did not bring them new customers, but it did cost them the the business of second amendment supporters, which was the predicted outcome when a business decides to step into the political fray.

Dick's, along with Walmart, are now being sued for age discrimination, with one suit claiming Dick's is violating the Elliot-Larsen Civil Rights Act, which "prohibits discriminatory practices, policies and customs on the basis of religion, age, race, national origin, sex, height, weight and other factors," according to multiple reports.

CITIBANK (CITIGROUP) GOES FULL ANTI-SECOND AMENDMENT

Ignoring the lesson of the whole Dick's Sporting Goods fiasco, on March 22, 2018, CitiBank announced new "Firearms policy," in where they decided to tell companies that do business with them what the "best practices" are regarding firearms. In other words, Citi Group is attempting to force companies to comply with their political ideology.

Via Citi Groups' press release:


But we want to do our part as a company to prevent firearms from getting into the wrong hands. So our new policy centers around current firearms sales best practices that will guide those we do business with as a firm.

Under this new policy, we will require new retail sector clients or partners to adhere to these best practices: (1) they don't sell firearms to someone who hasn't passed a background check, (2) they restrict the sale of firearms for individuals under 21 years of age, and (3) they don't sell bump stocks or high-capacity magazines. This policy will apply across the firm, including to small business, commercial and institutional clients, as well as credit card partners, whether co-brand or private label. It doesn't impact the ability of consumers to use their Citi cards at merchants of their choice.

We know our clients also care about these issues and we have begun to engage with them in the hope that they will adopt these best practices over the coming months. If they opt not to, we will respect their decision and work with them to transition their business away from Citi.

The social media reaction to @citi's announcement was an immediate mass exodus, with users closing accounts, tearing up cards, closing accounts at Home Depot, Sears, and other companies that use CitiBank credit cards, as can be seen in their Twitter announcement thread, as users took them at their word and decided to "transition their business away from Citi."

Another immediate reaction could be seen in the fall of their stock prices, which coincidentally started right after they announced they were going full anti-second amendment.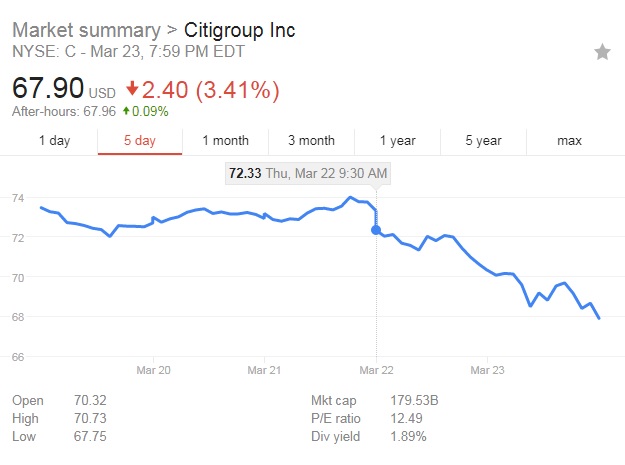 CONTACT CITIBANK

CitiBank phone: 1 (800) 374-9700
Online Contact Page: https://online.citi.com/US/ag/contactus
List of Citi Affiliates: https://www.citi.com/CRD/html/Citi_Affiliates.html

GUN-RELATED VIDEO CREATORS JUMP TO PORNHUB AHEAD OF YOUTUBE BAN

YouTube, already known for their censorship practices against conservatives and Independent Media, announced they would also be cracking down on content creators that make videos related to the manufacturing or sale of weapons, which in turn has led many of those content creators to head on over to Pornhub where their content would not be censored.

Gun vloggers InRange made their announcement via Facebook (Archive is link here):


InRangeTV takes pride in its consistently forward looking approach to digital media in today's world of partisan censorship, fake news, and corporate encroachment into publication of potentially controversial information. YouTube's newly released released vague and one-sided firearms policy makes it abundantly clear that YouTube cannot be counted upon to be a safe harbor for a wide variety of views and subject matter.

In a search for solutions to life's challenges, an understanding of the past can provide valuable insight. With its foundation as a channel dedicated to understanding firearms through the lens of history, InRangeTV is ideally positioned to recognize trends likely to succeed. In particular, an understanding that vice and pornography have long been leading drivers of communications technology and infrastructure.

For this reason, InRangeTV is pleased to announce its expansion onto the PornHub network.

PornHub has a history of being a proactive voice in the online community, as well as operating a resilient and robust video streaming platform.

InRangeTV is excited to be joining a group of content creators who are truly open and non-judgmental when it comes to potentially controversial content.

Other Gun Rights groups have issued their own statements regarding Google's video platform YouTube's politically motivated censorship with Chris Cox, head of the National Rifle Association's Institute for Legislative Action, issuing a statement saying "YouTube is now in the business of political posturing and censorship. Millions of Americans watch YouTube videos every day to learn more about the safe and responsible use of firearms, and those videos show law-abiding gun owners participating in lawful behavior. By banning this content, YouTube is engaging in politically motivated censorship and alienating the millions of people who turn to the website for education and training. Currently, anyone can go to YouTube and watch a video to learn how to make a bomb, yet the company wants to ban videos depicting lawful gun use? It's absurd."

The National Shooting Sports Foundation sent out a message to its membership stating "YouTube's announcement this week of a new firearms content policy is troubling. We suspect it will be interpreted to block much more content than the stated goal of firearms and certain accessory sales. Especially worrisome is the potential for blocking educational content that serves an instructional and skill-building purpose. YouTube's policy announcement has also served to invite political activists to flood their review staff with complaints about any video to which they may proffer manufactured outrage.

Much like Facebook, YouTube now acts as a virtual public square. The exercise of what amounts to censorship, then, can legitimately be viewed as the stifling of commercial free speech, which has constitutional protection. Such actions also impinge on the Second Amendment."

Carefully note the wording of that last statement as in an unrelated case, Packingham vs North Carolina, the U.S. Supreme Court determined that social media is now a "modern public square," meaning that YouTube, Twitter, Facebook and others could help accountable legally by violating First Amendment Rights because while those companies may be privately owned, if they are "public squares," they must adhere to the constitutional right of free speech.

The fact that the National Shooting Sports Foundation specifically used the "public square" terminology could be indicative that they may be looking into legal action and their statement may be laying the foundation for such action.

That "public square" argument is already being used in a free speech lawsuit against Twitter for violating the First Amendment with their censorship.

Speaking of YouTube it seems that they are once against attempting to protect liberals' favorite gun-control poster boy David Hogg from himself, as they keep deleting his new profanity-laced interview, where he drops the F-bomb over and over again and he insults American gun-owners. This video has been uploaded to d.tube.



It also appears that little foul-mouthed Mr. Hogg, while promoting gun control, isn't very happy about any other type of "control" that Marjory Stoneman Douglas high school, the location of the shooting last month that killed 17, has put in place in the name of school safety. Hogg has bitterly complained about the schools new policy of requiring clear backpacks.


Robert W. Runcie, the superintendent of Broward County Public Schools, sent a letter to the families of Stoneman Douglas High students imposing the new backpack rule, reminiscent of security measures at airports and professional sports venues. He said any student without a clear backpack would be provided one at no cost after spring break, which takes place next week.

Students also will be issued identification badges, which they will be required to wear at all times while in school.

Hogg's reaction was "After we come back from Spring Break, they're requiring us all to have clear backpacks...it's unnecessary. It's embarrassing for a lot of the students."

Seems the new poster boy for gun control doesn't care about school safety, just trying to get lawmakers to violate the second amendment rights of Americans.


BOTTOM LINE

It appears that gun-grabbing proponents are now attempting to force gun control by proxy, with companies deciding the "best practices" for other companies, then threatening them if they do not abide by arbitrary rules they are setting for anything gun-related, whether it is Citibank, Dick's, or social media, but it appears to backfiring on them.

What these companies do not seem to "get" is that gun grabbers may hail and praise them for their actions but they aren't rushing towards them, becoming members, shopping at their stores, using their credits any more than they previously did, but second amendment supporters are refusing to use their services in large numbers and announcing it publicly.

The bottom line here is that every single time another company, or platform, attempts to help gun-grabbers erode our first and second amendment constitutionally guaranteed rights, it is up to readers, people who use their services and constitutional supporters to speak up, contact them, refuse to use their services and to tell them why.

Tell them, tell any of their affiliates, and any company using their services, exactly why their services will never be considered for use again.


NOTE TO READERS

:

With the active suppression of Independent Media by social media, Google/YouTube, big tech etc... donations help to keep websites that do not conform to the official narrative alive. Any extra readers may be able to spare for donations is greatly appreciated. Thanks to all our readers and donors who are helping to keep Independent Media alive.




THAT'S EVIL PLAN-SCAM AGAINST HUMANITY
Is Global Warming a Transhumanism Plot to End Most Life On the Planet?

In my role as an educator, I have encounted many foreign students from Europe. Specically, they were from Belgium, Russia, Germany, Italy, France and Sweden. When I asked them about global warming, they had a universal reaction. They laughted and told me that their professors were fairly uniform in the belief that Europe is undergoing a mini-ice age, but one day, the a full-fledged ice age will descend upon Europe for the inhabitant to seek refuge in Africa. What I have learned is the leaders of the EU and its member countries may embrace global warming, but many of the professors do not. It would appear that the collective knowledge of the Europeans is much more advanced and accurate than what the average American possess.
Not by Fire but by Ice
In 2009, I interviewed Robert Felix on The Common Sense Show. It was his contention that global warming was a scam and the real danger to humanity consisted of the beginning of a new ice age. It was Robert's belief that he next ice age could begin any day and there was plenty of evidence to support the belief. For Robert Felix, it was not a matter of if, but when the ice age would commence. He believed that one day the residents of Europe and North America would awaken to a new reality in which their civilization would be quickly buried beneath nine stories of snow as the climate of Greenland descends on Canada, Britain, Norway, and the United States and this change would happen practically overnight. It's all part of a dependable, predictable, natural cycle that returns like clockwork every 11,500 years and the planet has officially entered the danger zone.
http://www.thecommonsenseshow.com/global-warming-transhumanism-plot-end-life-planet/#comment-140697
THIS IS SO TRAGICALLY SAD AND HAPPENS WAY TOO OFTEN ... THIS RAPE-HORROR OF CHILDREN, OF ANYONE! MUST BE STOPPED!!! AND STOPPED NOW.
https://www.infowars.com/child-rape-victim-laughed-at-by-social-workers-put-on-pill
CHILD RAPE VICTIM LAUGHED AT BY SOCIAL WORKERS, PUT ON PILL
Trafficked to parties, raped by older men
A woman who was trafficked into prostitution by another teenager at her care home when she was just 13 has revealed how everyone around her – from police to staff to teachers and social workers – shockingly turned a blind eye.
Zoe Patterson's book Trafficked Girl is published today and details how she was sexually abused and raped by older Asian men while living at a Midlands care home, often being forced to have sex with multiple men on a nightly basis.
When she first admitted to a social worker what was happening, she was laughed at and the only real response from staff at the unit was to put her on contraceptives.
THE REAL TERMINATOR...
US Army Future Most Advanced Robots DARPA Real Terminator Battle US Military Robots Full Documentary
Published on Sep 27, 2016
FACIAL RECOGNITION, BIG BAD BROTHER AT WORK
YEAH, THE WAR ON CHRISTIANITY ... THE KOUGAR WISHES SHE COULD STOP THIS SICKENING BRUTALITY
PRETTY DARN OBVIOUS THIS IS TRUE...
THE CRUEL UNCONSCIONABLE SIDE OF HUMAN NATURE ON TERRIBLE DISPLAY...
CHALLENGING COMMUNIST CHINA'S SPREADING TENTACLES OF POWER
CRYPTOCURRENCIES...