Tuesday evening yowls and roars, glorious and gorgeous KitKats ... okay, the Kougar has never witnessed such PURE MACHIAVELLIAN EVIL!!! as was demonstrated by the so-called Mainstream Media... it's so sickening this Big Car can barely deal with this level of YELLOW JOURNALISM, this level of MKULTRA-BRAINWASHING PROPAGANDA pushed on the public... President Trump can't even try to work out a way toward peace with President Putin, thus avoiding a nuke war without being viciously, criminally attacked... the DEATH-WISH gene planted in the human genome ancient times ago, HAS BEEN OBVIOUSLY activated. Bigtime! However, this fake and also very real hysteria by the loony leftists, the Bolshevik Demonrats -- these endless Volcanic-Spewed Lies about infowars and Alex Jones would be laughable beyond belief if our precious country weren't on the knife's edge of street civil war ... not one bit of proof offered, no vids, no nothing... the Kougar has regularly listened to Alex since 2005... she would know if Alex had said what they claim he said... and that FACEBOOK-CRAP testimony on capital hill... lies, lies, lies about infowars ... even Diamond and Silk can't get any love, and they are very loveable ladies... WHAT A TRULY SORRY STATE OF AFFAIRS when volcano-explosive lies can be told over and over again in congress and be presented as truth-telling...
Ultimately the BACKLASH against these presstitute liars in the MSM and in congress will be BIGTIME TREMENDOUS ... in truth, they are metaphorically NUKING themselves.
WHAT IS THE REAL TRUTH ABOUT MARS???
A STATE OF IGNORANCE IS THE ENEMY OF WE THE PEOPLE
"If a nation expects to be ignorant and free, in a state of civilization, it expects what never was and never will be."
THOMAS JEFFERSON
TOMMY, TOMMY ROBINSON!!! FREE TOMMY ROBINSON!!! 1776 WORLDWIDE FREEDOM!
AMAZING TURNOUT! … THOUSANDS Turn Out for Pro-Trump and Free Tommy Robinson Rally in London (VIDEO)
https://www.thegatewaypundit.com/2018/07/thousands-turn-out-for-pro-trump-and-free-tommy-robinson-rally-in-london-video
THAT WAS A DIVINE MOMENT! NO, OUR PRESIDENT DID NOT BOW DOWN BEFORE A SO-CALLED QUEEN...HE IS AN AMERICAN PRESIDENT!!!
July 15, 2018
President Trump Sent A Very Blunt But Hidden Message To The Whole World When He Met With Queen Elizabeth II: 'We Are Not Your Servants Or Chattel But A Free, Sovereign Nation'
- The true understanding of President Trump's actions were lost on most Americans
Submitted to All News Pipeline by 'George Thomas Washington Jefferson'

A thank you to my President.
Our President, Donald John Trump, executed his personal pledge issued in his inauguration address. President Trump recognized that he was the servant of the people and this was our country. In the meetings with her Majesty Queen Elizabeth II he acted as our servant carrying our power and expressing it according to international law and treaty.
The true understanding at depth of this statement is lost on most Americans.
http://allnewspipeline.com/Trumps_Protocol_With_The_Queen.php
EVERY PEDO IN THE ENTIRE WORLD SHOULD BE TOTALLY ELIMINATED!!! EITHER BY LOCKING THEM UP FOR LIFE OR SENDING THEM TO THE OTHER SIDE AS IN DEATH ... THERE IS NO COMPROMISE WHEN IT COMES TO PEDOPHILIA ... NOW THIS DOES NOT INCLUDE IDJIT-HORRENDOUS LAWS THAT MAKE SOMEONE A SEXUAL MOLESTER JUST BECAUSE THEY WERE SIXTEEN AND HAD SEX WITH A FIFTEEN YEAR OLD, AS LONG AS IT WAS MUTUAL... THIS KIND OF INJUSTICE IS JUST CRIMINAL STUPIDITY... STOP IT!!!
Open Borders NGO Staff 'Raped Children' While Working Abroad
Poverty-stricken children in third world countries were gang-raped and paid for sex by staff working for foreign aid NGO, MPs have been told.
The International Development Committee
heard
how children revealed a decade ago that they were abused by men at peacekeeping camps while their families reported being powerless to act.
Corinna Csáky, a child development consultant who investigated claims of child abuse carried out by humanitarian staff and peacekeepers in 2008 for
Save the Children
, said both local and international aid workers were involved in the sexual exploitation of children.
MPs investigating exploitation in the charity sector were told how the research found perpetrators preyed on the most vulnerable, with victims often existing "outside the system" — not on any register for schooling, humanitarian aid nor other services.
https://www.breitbart.com/london/2018/07/14/open-borders-ngo-staff-raped-children-working-abroad
THE PAY-TO-PLAY CLINTONISTA CRIME FAMILY AT WORK... BEWARE!
VOLCANO ACTIVITY NEWS ... BIGGER AND BIGGER, KITTENS, GET READY... SINK IN THOSE CLAWS AND HANG ON... OR RUN LIKE HELL IF YOU NEED TO
THIS IS SAD...
GEOENGINEERING, CURRENT NEWS...
THE ANCIENT TIMES OF HIGH TECH... AND LOSING HIGH TECH CAPABILITY
THE FDA IS NAZI-LIKE, CORRUPT TO THE VERY GILLS, AGENCY THAT SHOULD HAVE BEEN DISBANDED DECADES AGO. NOW THEY ARE MASS MURDERING THE AMERICAN PEOPLE AS IF WE ALL EXIST IN A CONCENTRATION CAMP
MORE INFO ABOUT HILDEBEAST TREASON ... IT NEVER EVER ENDS
Clinton Involved in Biggest Treason in History – Kevin Shipp
On July 15, 2018
In Media
63 Comments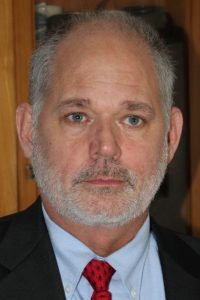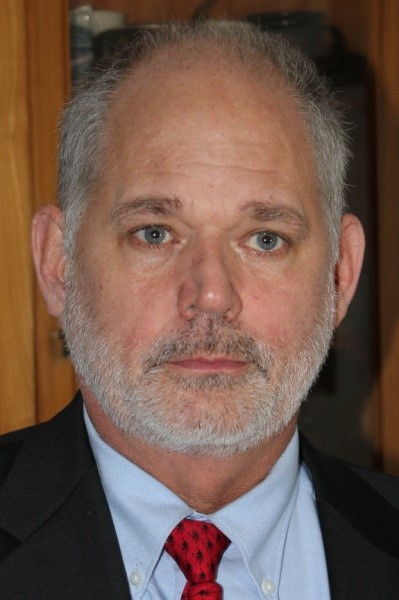 By Greg Hunter's USAWatchdog.com (Early Sunday Release)
Former CIA Officer and whistleblower Kevin Shipp says what Hillary Clinton did with her charity and Uranium One while she was Secretary of State was a crime for the history books. Shipp explains, "Hillary Clinton used this to launder money in foreign banks so it wasn't subject to U.S. laws, congressional subpoenas or FOIA demands for the evidence. This was done to launder this money globally into the Clinton Foundation so the U.S. government could not examine it at all."
Special Prosecutor Robert Mueller was the head of the FBI while the Uranium One deal was being done by Clinton and the Russians. One fifth of U.S. uranium production was bought by the Russians in a deal Clinton pushed and approved.
https://usawatchdog.com/clinton-involved-in-biggest-treason-in-history-kevin-shipp/
REALLY, IS THIS THE SOCIETY YOU WANT TO LIVE IN???
Drug traffickers 'BEHEAD special needs girl, 13, in Alabama cemetery because she witnessed them stab her grandma to death over her links to El Chapo's Sinaloa Cartel'
Mariah Lopez, 13, was killed alongside her grandmother in Alabama on June 4
New details emerged in court on Thursday in hearings for the two men charged
Yoni Aguilar, 26, and Israel Palomino, 34, are both charged with capital murder
Prosecutors say grandma Oralia Mendoza, 49, was tied to the Sinaloa Cartel
Slaying followed a dispute over a meth score between granny and alleged killers
http://www.dailymail.co.uk/news/article-5955071/Drug-traffickers-BEHEADED-special-needs-girl-13-Alabama.html
BOOKMARK NATURAL HEALTH SITES, YOU'LL NEED THEM ... BUY ACTUAL NATURAL HEALTH BOOKS, PRINT OUT HEALTH INFO YOU THINK YOU'LL MIGHT NEED...
THE KOUGAR STILL BELIEVES IT WOULD BE WORTH IT TO NUKE MONSATANO OUT OF EXISTENCE... OR USE THE ADVANCED SECRET TECH WEAPONRY... THIS DIABOLICAL CORPORATION, AND ALL LIKE IT, MUST BE DESTROYED BEFORE MOTHER EARTH AND HUMANITY IS DESTROYED
July 16, 2018
Orwellian Purge Of Natural Health Facebook Pages Began The Same Time This 'Marriage Made In Hell' Was Consummated
- Merger Of Bayer And Monsanto Will Create Dark New Drugs, Brewed In The Cauldrons Of Hades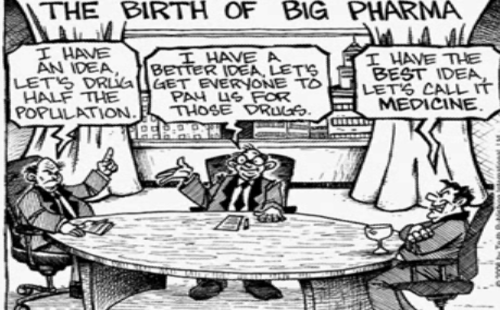 By Stefan Stanford - All News Pipeline - Live Free Or Die
In this July 13th over at Activist Post that Steve Quayle linked to on his website on Saturday, they reported that Facebook has recently 'purged' the pages of more than 80 different independent media outlets and other groups, groups which had more than 40 million Facebook followers combined.
And while some claim that this 'purge' is in response to calls for Facebook to further police what some call 'fake news', as the Activist Post story points out, a huge percentage of pages being 'purged' were alternative HEALTH pages, pages to website's and groups that weren't the least bit 'political' but were geared towards helping Americans survive health problems WITHOUT the poisons created in labs by 'big pharma'.
As Jake Passi, the founder of the website 'Collectively Conscious', as well as one of the victims of 'the Facebook purge' had to say, "this is a crime against humanity". Passi called this purge a "deleting rampage" and it's just the latest proof that we've gotten that the 'big pharma mafia' has gone on an all-out war against the human race. With even President Trump recently calling them out on Twitter for continuing to raise the prices upon prescription drugs (YES! POISONS!), is the 'big pharma mafia' now striking back?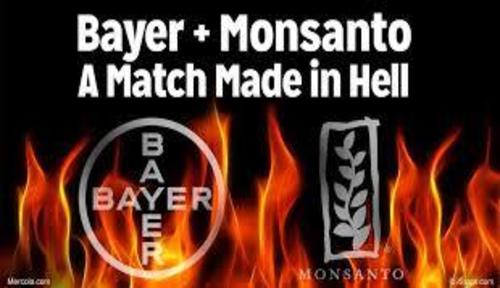 And with this 'purge' of popular alternative health Facebook pages coming at the same time as a still expanding list of mysteriously dead holistic doctors and other natural health care practitioners, we find that it's probably not just a coincidence that this 'purge' of alternative health web pages from Facebook began in June of 2018, the same month that the merger made in hell between Bayer and Monsanto was completed.
http://allnewspipeline.com/Facebook_Joins_War_Upon_Natural_Health.php
GET OUT OF DESPOTIC CHINAFORNIA, OR BATTLE FOR YOUR HUMAN RIGHT NOT TO BE VACCINATED
YOU CAN'T SUE VACCINE MAKERS... SHOULDN'T THAT TELL YOU ALL YOU NEED TO KNOW???
GUNS, LADIES, LEARN HOW TO USE THEM WELL
VIOLENT PROTEST, UNMASK ANTIFA NOW!!!
AFRIKANERS MOVING TO RUSSIA... LOOKS LIKE A VERY GOOD THING
KEEP TELLING YA... FACEBOOK IS NOT YOUR FRIEND!!!!!!!!!!!!!!!!!!!!!!!!!!!!!!
BEHIND THE SCENES PEACE PLAN??? AND SYRIAN WHEAT SEEDS NEEDED HERE...
http://www.whatdoesitmean.com/index2602.htm
Russia
Prepares For "Death Blow" Against American "Deep State" Forces In Syria President Trump Has Now "Disavowed" The Existence Of
By: Sorcha Faal, and as reported to her Western Subscribers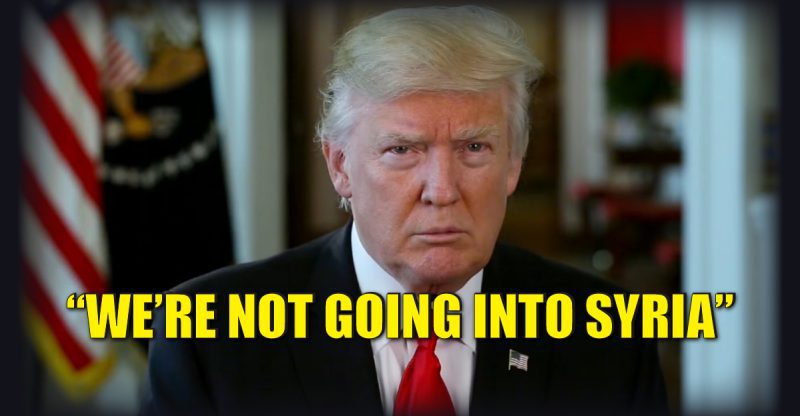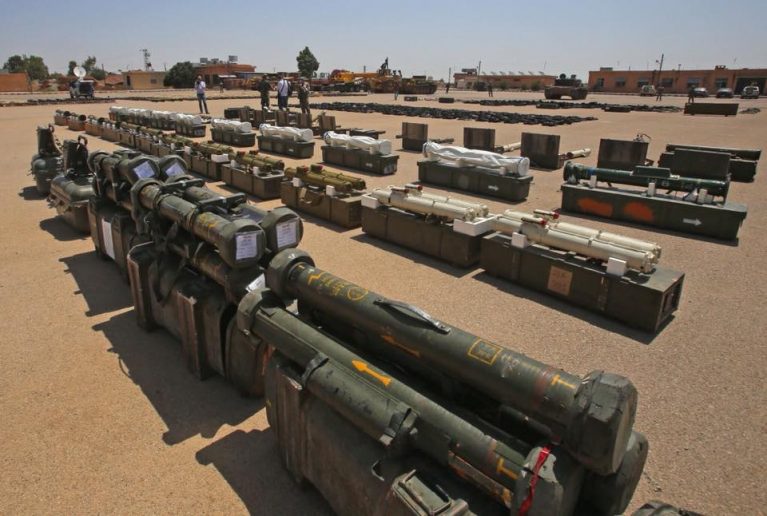 Islamic terrorists surrender nearly $10 million worth of CIA bought weapons (above) to Syrian army forces on 8 July 2018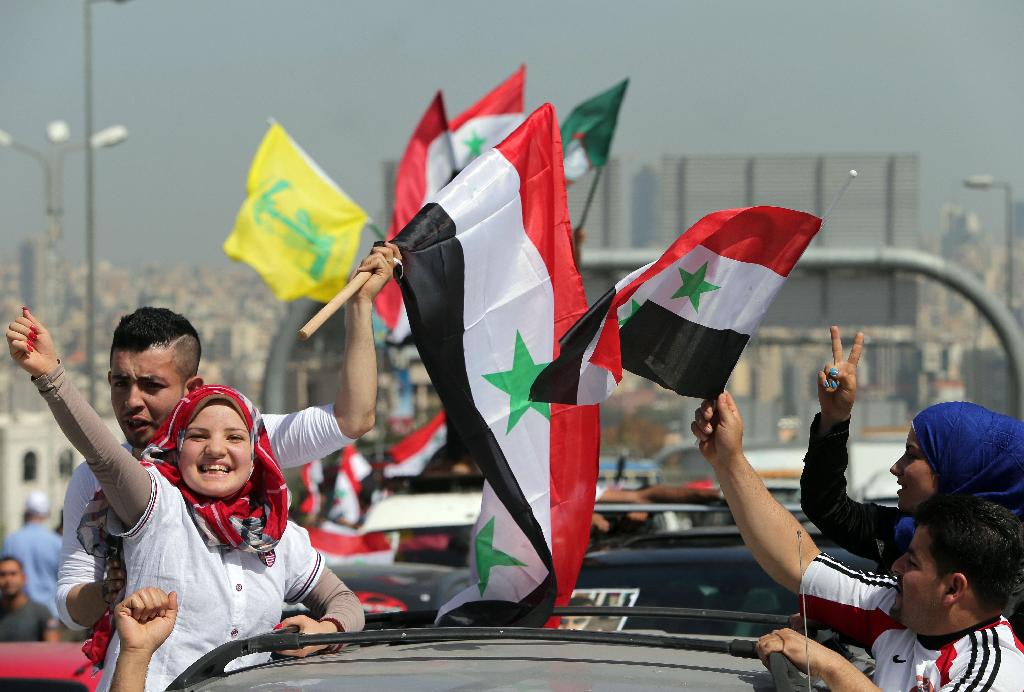 Syrian peoples celebrate return home after leaving Jordon on 8 July 2018
In saving the critical to the entire world ICARDA seed stocks that these radical CIA-funded Islamic terrorists were attempting to destroy, this report concludes, Russian and Syrian military forces, without a doubt, saved the entire United States agricultural industry, too—where US wheat farmers are suffering from devastating attacks by the Hessian Fly, leading to an average 10% yield loss per year—but whose hopes of being saved is coming from an ancient Syrian grass known as Aegilops tauschii—and whose seeds were able to saved by University of Kansasresearchers who, under the protection of Russian and Syrian military forces, were able to bring them out of Syria—and who have reported this past week: "Inside a Kansas greenhouse, a buzzing horde of flies set about laying waste to 20,000 seedlings…but as researchers watched, there was one species of growth that remained untouched – an ancient Syrian grass known as Aegilops tauschii"—thus proving, once again, that Russia and the United States working together, is a much better option for both nations than their being enemies, most particularly being due to the fact that:
Other seeds emanating from Syria are helping farmers contend with climatic changes elsewhere in the Midwest.
In Illinois and the Dakotas, Syrian seeds seem to perform strongly when faced with the combination of increasing temperatures with brief but intense rainfalls, which leads to the spread of virulent fungus.
Efforts are under way at the University of North Dakota, Bismarck, to introduce Syrian seeds into the breeding stock.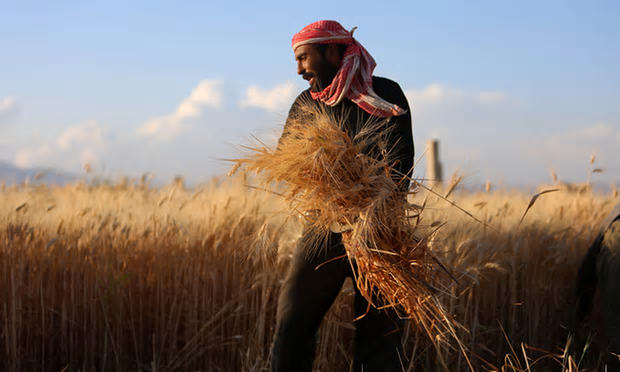 Syrian seeds hold the key to protecting farmers in the United States—why is the "Deep State" trying to stop this?
July 9, 2018 © EU and US all rights reserved. Permission to use this report in its entirety is granted under the condition it is linked back to its original source at WhatDoesItMean.Com. Freebase content licensed under
CC-BY
and
GFDL
.
***YEP... Pure Machiavellian Evil, the Presstitute Media***
July 9, 2018
Treason, Treachery, And Terrorist Threats: Yes, The Mainstream Media Is The Enemy Of Free Americans And These Recent Stories Help To Reveal Their True Agenda


While President Donald Trump has been roundly criticized by the mainstream media and politicians on the left for suggesting back in 2017 that the MSM was 'the enemy' of the American people, several new stories out over the past several days alone prove that President Trump was correct in his assessment.
In this story over at the Intercept that the Drudge Report linked to on Monday morning, Glenn Greenwald reports that MSNBC doesn't merely just permit fabrications against critics of the Democratic party but it encouraged and rewarded them as well.
http://allnewspipeline.com/Yes_The_Media_Is_The_Enemy_Of_Free_America.php
GUARD YOUR GUN RIGHTS WELL, AND YOUR GUNS AND AMMO ... IT'S GETTIN' ALL TOO REAL OUT THERE
Media Silent As US Agrees To 'Full Implementation' of United Nations Gun Control Pact
The United States quietly agreed to an alarming gun control agreement presented by the UN to track "the illicit trade in small arms and light weapons."
https://thefreethoughtproject.com/media-silent-as-us-agrees-to-full-implementation-of-united-nations-gun-control-pact
LEMMING LOONY LEFTISTS ... DON'T FOLLOW THEM OVER THE CLIFF
YES, THE NEW YORK TIMES IS THE ENEMY OF WE THE AMERICAN PEOPLE
HIMMLER-ROSENSTEIN AT WORK AGAINST THESE UNITED STATES OF AMERICA
PERSECUTION BECAUSE YOU ACTUALLY SPEAK WITH YOUR OWN TRUTH
IN SOME AREAS, ABSOLUTELY!!!
THE EVIL GLOBALISTS WANT SENIORS DEAD, DEAD, DEAD... GENOCIDED
SERIAL MASS MURDERESS TRAITOR ABD EVIL WITCH
THE HORRIFIC GENOCIDE OF CHRISTIANS
ONCE AGAIN...
Radioactive material stolen from vehicle in Mexico City...
THE RAPE-DEATH CULT INVASION OF EUROPE... THIS IS COLLECTIVE INSANITY AT ITS VERY WORST
FASCINATING ANALYSIS... IF KAVANAUGH WAS FORCED ON THE PRESIDENT THEN THE KOUGAR SAYS "DIVINE INTERVENTION" TO STOP THIS APPOINTMENT
Swamp Creature Kavanaugh Was Obviously Forced Upon Trump

There is much more that is surfacing on Supreme Court nominee, Brett Kavanaugh, that deserves the attention of the American people. This report is not "the end all" report that some are looking for. The Kavanaugh controversy is only one part of full-fledged war going between the Deep State and governmental officials that are not compromised. I will touch on this latter point in the conclusion of this article, however, this point is still under investigation.
With regard to the Kavanaugh nomination, I have vehemently expressed my concern over Trump's leadership skills. However, I have backed away from condemning Trump. There is a power play at work here that Trump cannot fully control and I have multiple reasons to believe that Trump is engaged in a strategic retreat that is not permanent. I am absolutely convinced that Trump did not want to nominate Kavanaugh. What was the leverage used against Trump to force this nomination? That picture is still emerging but the subject is touched upon in the conclusion.
Body Language Speaks Louder Than Words
Academically, I have taught the interpretation of body language, I understand the process well. Body language comprises over 90% of the communicated messages that we transmit to others. Our words are secondary, in importance, in comparison to expressed, non-rehearsed body language. Body language is very hard to control and as a result, normally conveys the true message.
I decided to compare the body language of Trump's nomination speeches for Gorsuch vs. Kavanaugh. Trump's verbal content of his two SCOTUS nomination speeches were nearly identical. In both speeches the President expressed extreme verbal approval for his nominee as he was very complimentary of both men's professional backgrounds. Should we have expected anything else? However, the body language displayed by the President spoke volumes when the body language of the two speeches are compared side-by-side. Subsequently, I muted the volume and simply watched the President's body language and compared the two speeches. The results are striking.
When I watched the Gorsuch nomination speech, absent of any sound at first, the President was extremely animated beyond his normal baseline of expression. His arm gestures frequently rose above shoulder level reflecting extreme excitement. His cheeks were raised indicating joy. When I watched his speech and compared his words to his gestures, the words were on beat with his verbal enthusiasm indicating congruence between body language and the message of the spoken word.
In contrast, in the Kavanaugh speech, the President stood at attention and he almost appeared to be in a body cast. His body movement, was very minimal, and was totally out of beat with his words suggesting an incongruence between the spoken word and the expressed body language. Most importantly, Trump's gestures were almost nonexistent. He appeared more like a soldier at attention that was guarding a royal palace than someone who was performing a landmark duty related to his position.
Another giveaway to Trump's body language was revealed through his facial expressions as they told the entire story. If one would freeze the video, frequently, one would see what we call micro-expressions of anger. Please allow me to explain. Our conscious and unconscious minds have two different processing speeds. Typically, a micro-expression is not consciously detectable to the untrained eye. However, our unconscious mind can pick up micro-expressions, on an unconscious level, and the research shows us that we form "perceptions" as a result, even though most untrained people could not recite the specific body language that leads to the "perception". However, because we all have video with a pause feature, nearly everyone can use video and can isolate micro-expressions of the President . And my analysis revealed, without question, that the President micro-expressions were extremely negative and conveyed anger and even hostility. Frequently, when I paused the video, I witnessed the fact that President Trump's eyes would frequently narrow, his brow would contract toward the middle thus, forming a typical scowl. These expressions were extremely brief, hence the term MICRO-expressions. This happened in the Kavanaugh speech over and over. I did not see the same expressions in the Gorsuch speech.
Based on my training, I would conclude that Trump was not pleased with the Kavanaugh choice. The fact that Trump's two speeches were not verbally individualized for each nominee, I concluded that Trump was only performing a perfunctory speech of approval for Kavanaugh. Therefore, I am confident in saying that the President's hand was forced with the Kavanaugh nomination.
One other item that I cannot shake is that during the entire speech by Trump, Kavanaugh did not embrace his wife, which is nearly a universal behavior in these kinds of circumstances. Instead, he clung to his youngest daughter the entire time. I am not implying illegal or inappropriate behavior, except to say that I thought this behavior was very, very bizarre. Therefore, if you were "creeped out" by Kavanaugh's nonverbal behavior, you are not alone.
Compare the two speeches, in question, and just focus on body language and note the differences. Even to the untrained eye, the difference between the two speeches, under similar environmental conditions, is striking!
Choice of Mate Reflects the True Nature of One's Soul
In a previous article this week, I pointed out the Deep State, and possible CIA connections of Rod Rosenstein's wife. She has seemingly represented, as an attorney, all of the swamp creatures (eg Comey, Clinton, Mueller, etc). She was a shot blocker for FOIA requests with regard to protecting the FBI from public scrutiny. She used an NIH email, even though she has never been affiliated with the NIH. This is a ploy of the CIA to protect their assets from public scrutiny. FOIA requests for a CIA-serving, US attorney, would not go to the NIH. Therefore, her communications would have a level of protection from prying eyes. Rosenstein, as if there was any doubt, is total Deep State and his wife stands as the primary testament.
With Kavanaugh, it is not as dramatic as it was with Rosenstein. However, the pattern is nearly identical.
The Wife's Background
From 2001 to 2005, Kavanaugh's wife worked in the White House as George W. Bush's personal secretary and she was also Bush's personal assistant from 1996 to 1999 while he was the governor of Texas. She was the personal assistant for the Bush-Cheney presidential campaign from 1996 to 2000. The Kavanaugh's are close friends with the Bush family and they even attended their wedding. Remember, George H. W. Bush was the first American politician to use the phrase "New World Order" and the Kavanughs are friends with this family, close friends. With what we know about the Bush crime family, are you surprised? In case you have never been exposed to the Bush family crime syndicate, it rivals the Clinton Foundation. Here is a VERY brief recitation:
Prescott Bush was found guilty of violating the Trading with the Enemies Act in WW II. Because he was the head of the USO, he was given a pass because of the potential damage done to service personnel morale.
George Bush and 9/11 and the Presidential order that led to the concealment of physical evidence after the investigation was concluded. This is what LBJ did with the JFK assassination evidence.
George H. W. Bush was the director of the CIA and according to most researchers was involved in the assassination of JFK. He was the first to label the New World Order and predicted its success.
Neil Bush was involved in a dirty bank scandal in Colorado. President George H. W. Bush closed Fitzsimmons Army Hospital and Lowry AFB in retaliation for Colorado legal authorities pursuing Neil Bush.
The Bush crime family syndicate were major players in the growth of the private prison system which has ripped off all 50 states and their taxpayers of billions of dollars.
I want to emphasize this is only a small sample size of the Bush family corruption. Yet, the Kavanaughs were and remain very close allies.
Please consider the following: Didn't former Gov. J. Bush and Donald Trump have a relationship based upon hate during the 2016 Republican Primary? George H. W. Bush even slammed Donald Trump. And now, Trump nominates a close friend of the Bush family for the Supreme Court? This does not pass the smell test. I am not buying the fact that Trump is on board with this appointment, on multiple fronts.
There is also more we need to know about Kavanaugh. He has demons. He is the flawed kind of individual that the Deep State likes to use because he can be leveraged because of personal shortcomings.
Kavanaugh likes credit card debt and this would surely surface during the nomination hearings. The MSM has taken pre-emptive action to head off any speculation as to Kavanaugh's debts and what they likely mean. I don't work for the Deep State, so I can reveal what I have learned.
Kavanaugh Is a Compromised Useful Idiot
Supreme Court nominee Brett Kavanaugh incurred tens and maybe even hundreds of thousands of dollars of
credit card debt.
No big deal, says the mainstream media (MSM). The MSM says that Kavanaugh was merely buying
baseball tickets
over the past decade and at times "reported liabilities that could have exceeded the value of his cash accounts and investment assets, according to a review of Kavanaugh's financial disclosures and information provided by the White House."
The truth of the matter is that Kavanaugh had previously reported, in 2016, that he had between $60,000 and $200,000 in debt accrued over three credit cards and a loan. Which was it Mr. Kavanaugh? Was the amount of debt, $60,000 or $200,000? Subsequently, Kavanaugh reported that all 3 of his credit cards "held between $15,000 and $50,000 in debt, and a Thrift Savings Plan loan was between $15,000 and $50,000". Sorry, but the math does not add up. However, there are even bigger issues than not being able to keep track of the actual amount of one's own credit card debts.
On the surface, Kavanaugh only seems to have a money management issue. However, there is much more to this. The stated reason for the debt is simply not believable.
White House spokesman Raj Shah told The Washington Post that Kavanaugh built up the debt by buying Washington Nationals season tickets and tickets for playoff games for himself and a "handful" of friends. Shah said some of the debts were also for home improvements.
It is a good thing that Kavanaugh is a judge and not a politician, because he and his supporters do not lie very well.
So, if the debt is not for baseball tickets (lol), then what is it for? In my most humble opinion, I believe that Kavanaugh might have a gambling problem and this could serve to compromise him and his future actions as a Supreme Court judge. You say that could never happen? Then you don't know your FBI history. J. Edgar Hoover had a major gambling problem that the Mafia exploited to keep Hoover from admitting there was actually a Mafia. This deception went on for over 30 years until the revelation of the Valachi Papers blew the lid off of this cover up. So, do not make the mistake that this could not happen again.
If Kavanaugh does not have a gambling problem, it is surely something that is very compromising that the MSM doesn't want the public to know because the MSM is getting out in front of this issue with pre-nomination hearing press releases designed to take the pressure off.
The
Washington Post
published that everything is OK with the credit card debt because "Kavanaugh's friends reimbursed him for their share of the baseball tickets and that the judge has since stopped purchasing the season tickets". Do the words, Bravo Sierra, come to mind for anyone else? This has to down in history of one of the worst cover stories I have ever heard! Kavanaugh is totally compromised. Oh, and one more thing, my email is blowing up with allegations that Kavanaugh and his wife are both SES members.
One more small thing about Kavanaugh. He was part of Kenneth Starr's investigation into Bill Clinton related to the subsequent impeachment proceedings and the not guilty verdict. Those records, related to Clinton and the Starr/Kavanaugh investigation into Clinton are sealed. I am looking into the possible relevance as I write these words. Let's not forget that Kavanaugh came into the phony investigation into the Vince Foster murder half way through and helped to perpetrate the cover up. Privately, I was told that he constructed the escape hatch, that legally allowed Bill Clinton to avoid conviction when he was impeached.
It was just announced that Deputy Attorney General, Rod Rosenstein is requesting background information from all 93 US federal prosecutors on Kavanaugh. Remember, who Rosenstein's wife is. She has served a shot blocker for FOIA requests to the FBI. She is also a US attorney. She is likely CIA. Rosenstein is attempting to gather all possible dirt on Deep State Kavanaugh in order to control the narrative. This, like the credit card issue, is a pre-emptive move to head off controversy in the upcoming nomination hearings. Also, Rosenstein has to be checking to see what information is out there about the sealed Bill Clinton impeachment related documents as well. The revelation of this cannot be allowed in order to protect the Deep State.
In conclusion, all conservatives need to raise their voice in unison and call for the rejection of Kavanaugh's nomination to the Supreme Court. Trump will silently thank you.
THIS GUY NEEDS TO BE CAST IN EVERY HORROR MOVING BEING MADE...
THE TITLE OF THIS ARTICLE SAYS IT ALL... THE KOUGAR SO WISHES WE AS A NATION HAD NOT COME TO THIS...
Mass Ignorance Is a Prelude to Revolution and Genocide

"The great enemy of the truth is very often not the lie—deliberate, contrived, and dishonest, but the myth—persistent, persuasive, and unrealistic. Belief in myths allows the comfort of opinion without the discomfort of thought."
John F. Kennedy's above-mentioned quote could be the foundational banner phrase for Google, Youtube, Facebook and Twitter.
If the Biblical saying (Hosea 4:6) "My people perish from lack of knowledge," is indeed true, many Americans should be placed at the top of the endangered species list.
READ MY WORDS HERE CAREFULLY: IT IS ESTABLISHED THAT GUN CONFISCATION IS A PRELUDE TO GENOCIDE, THE PURGE OF THOSE WHO WILL NOT SUPPORT THE PEOPLE WHO OVERTHROW A GOVERNMENT. PROPAGANDA AND THE RESULTING MASS IGNORANCE IS A PRELUDE TO GUN CONFISCATION. PEOPLE WHO KNOW THEIR HISTORY AND UNDERSTAND CONTEMPORARY EVENTS WOULD NEVER ALLOW ITS GOVERNMENT TO TAKE THEIR GUNS BEFORE THE MARCH TO THE FEMA CAMPS BEGINS. AMERICA'S MASS IGNORANCE IS UNPARALLELED. WE ARE ALL IN A LOT OF DANGER.
America's Report Card On Stupidity
http://www.thecommonsenseshow.com/mass-ignorance-is-a-prelude-to-genocide
WAY PAST TIME TO GET RID OF THE GESTAPO-IRS ... STAMP IT INTO THE DUST OF HISTORY!!!
ANOTHER CLINTONISTA TREASONOUS CRIME...
Moscow
Slams "Shameful Comedy" Indictment Of 12 Russians For DNC Hacking That Treasonous FSB Officer Was Actually Paid By Hillary Clinton To Do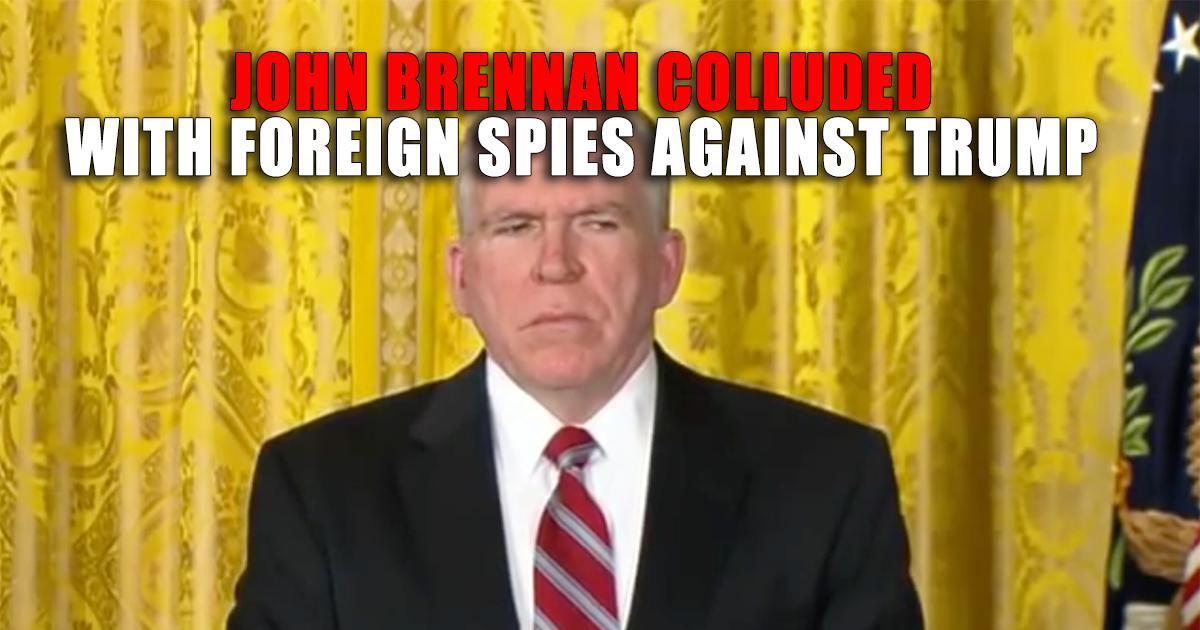 http://www.whatdoesitmean.com/index2605.htm
DO EVERYTHING YOU CAN NOT TO BE ON WELFARE...
REALLY, ANOTHER STASI INSTITUTION???
BOURDAIN, HE WAS GOING TO BE A WHISTLEBLOWER ... SO HE HAD TO DIE...
NOW THIS IS INTERESTING, AND MAKES SPY-EAT-SPY SENSE
A sheep-dipped Peter Strzok works for both the FBI and CIA, documents reveal
Both the FBI and CIA have played the American people for fools by not disclosing the fact that Peter Strzok is a double agent of the U.S. government and has been sheep-dipped by the CIA
https://www.intellihub.com/a-sheep-dipped-peter-strzok-works-for-both-the-fbi-and-cia-documents-reveal
AUSTRALIA, THINK TWICE IF YOU WANT TO MOVE THERE...