Hey Kittens, all love from the Kougaress... she's busy-busy, of course... but had to share this.
The Biggest Treasonous Plot In the History of the USA

Make no mistake about it, this article is about treason.
Most of my readers and listeners need no introduction as to the rampant corruption of Obama and Clinton and the entire Obama administrative apparatus. However, when you are dealing with a general public, who has been so dumbed down, it is sometimes necessary to dumb down the presentation to such a degree that even a first-grader could be made to understand the extent of the treason being perpetrated against the American people by the Obama administration, particularly Obama and Clinton. Subsequently, I have constructed a first grade reader analogous to the old "Fun With Dick and Jane".
Have you ever wondered how you could explain the Oregon controversy to your unaware and ignorant relatives, friends and co-workers"? I have the solution to your dilemma. "Kiss" is an acronym which frequently associated with the phrase "Keep It Simple Stupid".
When explaining the state of affairs to the Fox-News crowd, simplicity is your best friend.
Therefore, The Common Sense Show is pleased to present:
FUN WITH BARACK AND HILLARY
HEY BILL, WOULD YOU LIKE TO BECOME "THE FIRST GENTLEMEN" COMPLETE WITH ALL THE WHITE HOUSE PERKS SUCH AS UNLIMITED ACCESS TO 18 YEAR OLD WHITE HOUSE PAGES? WELL, HAVE YOU EVER HEARD OF URANIUM ONE?
With Uranium One, we can steal lots of uranium from rancher lands with the help of our friends in the BLM…..
"Our friends, the globalists, will be pleased because we are helping them to get what they want too."
Where is all this going, boys and girls?
See Hillary Run. Run Hillary run!
BOYS AND GIRLS, BELOW IS THE COST OF DOING BUSINESS WITH THE RUSSIANS AFTER WE ELECT HILLARY FROM HER ILL-GOTTEN GAINS.
HEY BARACK AND HILLARY READERS, CAN YOU FIND YOUR SOON-TO-BE DESTROYED AMERICAN CITY?
SOMETIMES, BOYS AND GIRLS, COLLATERAL DAMAGE MUST HAPPEN SO BARACK AND HILLARY CAN KEEP HAVING FUN. TODAY, WE HAVE A NEW COMMON CORE VOCABULARY WORD FOR ALL STUDENTS AND IT IS CALLED "COLLATERAL DAMAGE".
PLEASE SHARE "FUN WITH BARACK AND HILLARY" WITH ALL OF YOUR FOX NEWS-WATCHING SHEEP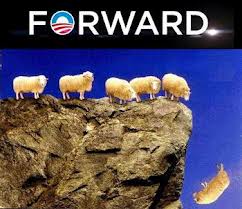 It will not be long until the sheep revert back to their old viewing habits.
To the Awake and the Aware
In April of 2015, I noted that the New York Times reported that a Russian front company, Uranium One, operating out of Canada, was a beneficiary of the BLM's land grabs from ranchers and farmers in the American West. In the New York Times story, the undeniable fact was established that Hillary Clinton was a major participant in this plot to sell the stolen uranium to the Russians. Do I have to spell it out for you. Hillary Clinton was a major participant in selling the Russians uranium which could be turned into nuclear bombs to use against the United States.
I subsequently wrote another article where I compared Hillary Clinton to the infamous Ethel Rosenburg and demonstrated, in the article, how Clinton's actions were even more egregious that Rosenburg's because Rosenburg was convicted of selling nuclear "know-how" while this major mainstream media outlet was convinced that Clinton was directly involved and was a beneficiary of the sale nuclear grade weapons uranium to our enemy. In return, Uranium One's payoffs to Clinton, in one way or another, ended up helping to fund her 2016 presidential campaign. Interestingly, as Ethel Rosenburg was executed for her treason, Hillary Clinton finds herself more financially enriched as a result of her blatant treason.
As I took a greater interest in the Russian's involvement in Clinton's run for the Presidency, the Russians took a greater interest in my website according to my analytics. As I have begun to give this treasonous event the attention that it deserves, the number of Russian-based hits on my website have increased over 1,000% on a daily basis. Katy Whelan, the health reporter for The Common Sense Show, is receiving a similar spike from the Russians during this same time frame on her personal website.
IN TOMORROW'S EDITION OF THE COMMON SENSE SHOW, PAUL PRESTON, THE LATE BOB CHAPMAN, FORMER ARMY SPECIAL OPERATIONS OFFICER, SCOTT BENNETT, AND MYSELF, WILL COMBINE FORCES TO EXPOSE THE GREATEST TREASONOUS PLOT, INVOLVING OBAMA AND CLINTON, BEING PERPETRATED AGAINST THE AMERICAN PEOPLE IN THE HISTORY OF OUR NATION.
http://www.thecommonsenseshow.com/2016/02/03/the-biggest-treasonous-plot-in-the-history-of-the-usa/