After midnight yowls, growls, and endless roars, most claw and fang-dangerous KitKats... so, the communist war against WE AMERICANS becomes ever more blatant ... how so? you might innocently ask ... well, FACEBOOK has decided, okay they did decide that if you are considered a DANGEROUS PERSON by them, then death threats against you are not only just alright, but actionable ... meaning, you can be murdered with their cyber-lord blessings ... apparently, there was such a huge outcry against this latest change in policy that FASCIST FACEBOOK took down this new fatwa directive ... so gosh, if the Kougar goes missing... yeah, those of us who LOVE AND PRIZE FREEDOM, WHO ARE WARRIORS FOR FREEDOM .. well, the Bolsheviks despise us and want us to be permanent plant food for daisies ... or worse, blood sacrifices for the evil appetite of their soulless masters.
WATCH YOUR BACKS, MOST DARLING KITTENS ... 'CAUSE THIS BIG CAT LOVES YA!
FACEBOOK SAYS IT'S DARN OKAY TO MURDER DANGEROUS PEOPLE ... YEAH, NOT KIDDING HERE ... GET YOUR BATTLE WEAPONS READY!!! OKAY, FACEBOOK RESCINDED THIS POLICY, BUT THIS IS THE CODED MESSAGE ... THE LEFT-ZOMBIE WAR IS ON... THAT'S RIGHT, GOTTA PROTECT THE PEDO EMPIRE ... AGAIN, WATCH YOUR BACKS, MOST BELOVED KITTENS ALL!!!
Social media giant backs down after backlash
STORM WEEKEND...
LEVEE DANGER NEW ORLEANS...
Bourbon Street under water...
Taste of what's ahead...
Worries rise, but no evacuation talks yet...
HURRICANE?
CONE...
WATCHES/WARNINGS...
SATELLITE...
TWO FEET OF RAIN!
THE KOUGAR WROTE TO PRESIDENT TRUMP ABOUT THIS REPREHENSIBLE LIE ABOUT BEN GARRISON... REALLY, POLITICAL CORRECTNESS HAS GONE FULL DEMONIC ...
BEN GARRISON DISINVITED FROM WHITE HOUSE SUMMIT OVER SOROS CARTOON
White House cows to triggered liberal outrage.
Garrison posted the invite to Twitter last Friday, but according to Politico Playbook, the White House pulled his invitation Wednesday claiming one of his political illustrations was "anti-Semitic."
The artwork, a commissioned 2017 piece
titled "McMaster's Masters,"
features former National Security Advisor H.R. McMaster and former CIA Director David Petraeus as marionettes, with billionaire globalist George Soros as the puppeteer, and another hand labeled "Rothschilds" controlling Soros.
...
Far-left media outlets, such as Media Matters, are also criticizing other scheduled attendees of Thursday's summit, calling them "conspiracy theorists, extremists, and bigots."
...In a statement on his site,
GrrrGraphics.com
, Garrison notes, "It is not anti-semitic to critique Soros or Rothschilds."
Garrison did not immediately respond to Infowars' request for comment. We will update this article with his response.
https://www.infowars.com/ben-garrison-disinvited-from-white-house-summit-over-soros-cartoon
ALL THANKS TO ROSS PEROT FOR DOING HIS BEST TO SAVE AMERICA, TO SAVE *WE THE PEOPLE* ... AT THE TIME HE WAS A PRESIDENTIAL CANDIDATE, THE KOUGAR WAS WORKING IN A HEALTH FOOD STORE ... SHE'D WATCHED THE DEBATES, AND WAS IMPRESSED WITH MR. PEROT, AND HIS *SUCKING SOUND* CHARTS ... SHE ALSO BELIEVED IN CREATING A THIRD PARTY, AND DONATED WHAT SHE COULD TO ROSS PEROT'S PARTY [NOT MUCH], THIS TO THE AMAZEMENT OF HER FRIENDS-COWORKERS WHO THOUGHT THIS BIG CAT WAS A DEMOCRAT ...NOPE! AS THE KOUGAR HAS STATED MANY A TIME, SHE IS NEITHER DEMOCRAT NOR REPUBLICAN ... SHE IS HERSELF, AND HAS ALWAYS DONE HER BEST TO ***THINK*** FOR HERSELF...
RIP ROSS PEROT: PATRIOT AND ANTI-GLOBALIST PROPHET
A tribute to the self-made billionaire
Ross Perot fought for the American people and against globalism for many years.
Rest in peace to a true American patriot.
GO, SNOWBALL, GO... GET IT, GET IT, BIRDIE... NOW THAT'S ENTERTAINMENT
Snowball the dancing parrot stuns scientists with 14 separate moves to Eighties classic hits
Dancing parrot stuns scientists with 14 separate moves to 80s classics...
Snowball the Dancing Cockatoo
Book by Sy Montgomery
Author:

Sy Montgomery

First published:

Mar 12, 2013

Number of pages:

63
BECAUSE ELECTRONICS AND THE INTERNET OF THINGS IS SO DANG RELIABLE ...
Gatwick Airport suffered complete failure of air traffic control systems...
AND ROBOTS ARE ALWAYS PERFECTLY BEHAVING MACHINES...
Robot that started massive fire costs company $137M...
SKY NET TYRANNY... OH, WHAT NOT FUN...
DRONES ON TRAFFIC PATROL TO HELP CATCH DANGEROUS DRIVERS...
THROW THESE TRASHY-IDJITS WHO DESECRATE FOOD IN GROCERY STORES IN JAIL, ONLY AFTER CONVICTION...
COPS NOW PROTECTING ICE CREAM FREEZERS AFTER 'LICKING' TREND GOES VIRAL
ID now required to buy ice cream in some stores
Numerous videos have been posted on social media showing individuals licking or scooping out ice cream and replacing it, with several of them racking up millions of views.
Despite two people having already been arrested for food tampering, the fad doesn't appear to be dying down.
https://www.infowars.com/cops-now-protecting-ice-cream-freezers-after-licking-trend-goes-viral/
ONE MUST STOP TO WONDER THE ACTUAL NUMBER OF THOSE MURDERED, TORTURED, THEIR LIVES RUINED BY THE HILDEBEAST AND HER NEFARIOUS COHORTS ... CAN THE DEVIL EVEN KEEP COUNT???
GEE, ABOUT TIME...
CLOSE AND SECURE THE BORDERS NOW!!!
FACEBOOK GOES MORE FASCIST EVERYDAY...
ONE MUST WONDER HOW CHINA WILL PUNISH THE PEOPLE OF HONG KONG... ALL POWER TO THE PEOPLE!!!
Billionaire Bernie Marcus top donor to Trump 2016 campaign
SPACE ALIEN HUNTERS...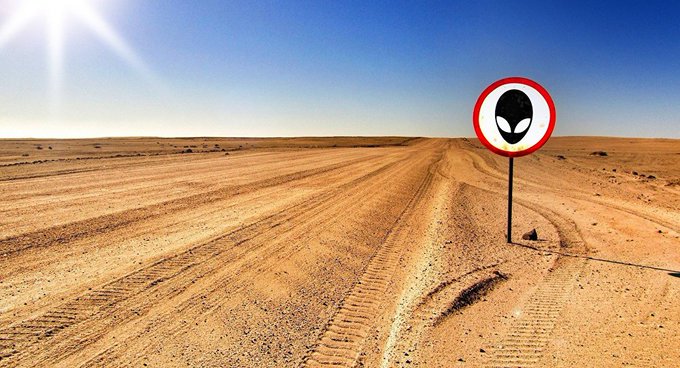 Thousands of Alien Hunters to Storm Area 51 for ET Proof...
THINK ABOUT THIS... DO YOU REALLY NEED BIG PHARMA DRUGS???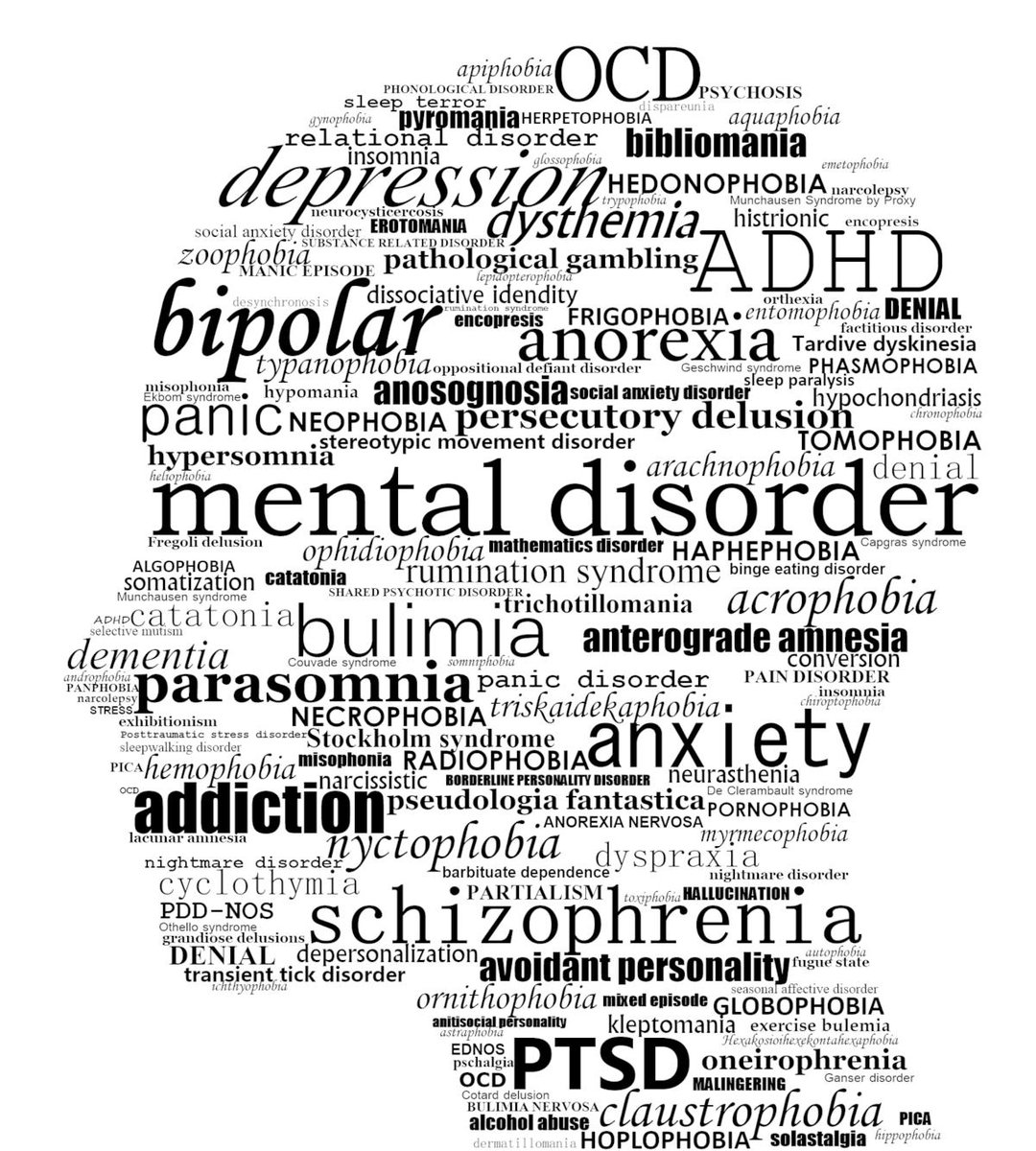 STUDY: Psychiatric Diagnoses Are 'Scientifically Meaningless'...
YEAH, SUE THE BOLSHEVIK-BULLY WHORE...
'America First' GOP Congressional Candidate Joey Saladino Files Lawsuit Against AOC For Blocking Him on Twitter

New York GOP candidate Joey Saladino has filed a lawsuit against Rep. Alexandria Ocasio-Cortez for blocking him on Twitter, following a decision from the 2nd Circuit Court of Appeals that President Donald Trump cannot block people on social media because it is a public forum.
https://www.thegatewaypundit.com/2019/07/america-first-gop-congressional-candidate-joey-saladino-files-lawsuit-against-aoc-for-blocking-him-on-twitter/
GOOD!!!
SO, HOW IS THIS GOOD IN ANY WAY??? WHAT ARE THEY GONNA DO, START MOWING DOWN THE YELLOW VESTS IN FRANCE???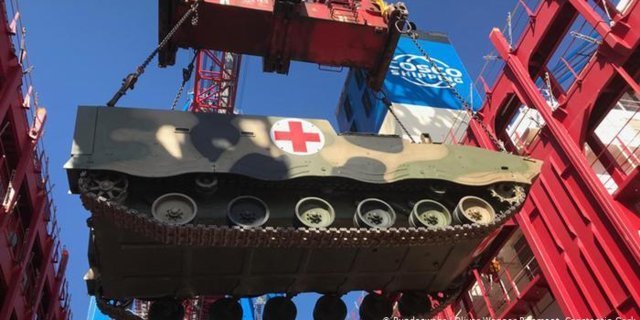 Chinese military deploys armored vehicles to Europe for first time...
THE CHICOMS, THIS IS WHO WANTS 24-HOUR CONTROL OF YOUR LIFE, YOUR THOUGHTS, YOUR VERY SOUL...
BY DIVINE DECREE, THESE SOULESS MONSTERS ARE GOING DOWN, DOWN, DOWN... THE GOOD CHINESE PEOPLE ARE FIGHTING BACK...
SHOCK: China Mass Breeding Lions, Tigers for Organ Harvesting...
THE BIG-TECH PEDO EMPIRE
Google couldn't care less that pedophilia runs rampant on its platform
AND NOW FOR THE CHEERY NUKE NEWS... SNARK....
CALIFORNIA'S NUCLEAR POWER PLANTS BUILT IN CLOSE PROXIMITY TO SAN ANDREAS FAULT
A catastrophic event for the West Coast?
There are five additional nuclear power facilities in California which are in various stages of being decommissioned, and many of them continues to store nuclear fuel on sight. Four of the five were constructed in close proximity to the San Andreas fault, with only one — the Rancho Seco Nuclear Power Plant — located in an area with a near-zero chance of an earthquake. The Humboldt Bay Nuclear Power Plant, located north of San Francisco, was constructed almost exactly on the San Andreas fault.
EVEN NON-ACTIVE NUCLEAR POWER FACILITIES ARE VULNERABLE TO EARTHQUAKES THAT COULD CAUSE MELTDOWNS
Many of California's non-active nuclear power plants continue to store nuclear fuel under the "SAFSTOR" protocol, which requires nuclear fuel to be stored and kept cool for a duration of many years, after which the fuel is removed in a final decommissioning. It is not entirely clear which non-active California nuclear power facilities continue to store nuclear fuel vs. which ones have been completely decommissioned. (Public information is sketchy on the subject.)
With California now offering free health care to illegal aliens, the bankruptcy of the state seems inevitable. Who will fund the continued decommissioning of the nuclear fuel in California once public money runs out and the big infrastructure corporations are all bankrupt? The Diablo Canyon Nuclear Power Plant has been scheduled for decommissioning beginning in 2025, but will PG&E have any money left by then?
WHY THE SAN ANDREAS FAULT WILL UNLEASH "THE BIG ONE" THAT MAY DEVASTATE CALIFORNIA'S NUCLEAR POWER FACILITIES
As the Fukushima-Daiichi nuclear power facility was being constructed, the people of Japan were assured the power plant was safe and could never suffer a nuclear meltdown. Once the tsunami took out the plant's batteries and backup generators, however, the meltdown was only a matter of physics and time.
The same professional liars and nuclear "experts" also assured the California public that California's nuclear power facilities would be "earthquake proof." They are constructed with reinforced concrete, after all. What could possibly go wrong?
The answer is simple: A 9.0 magnitude earthquake could go wrong. There is no nuclear facility in the state of California that was designed to withstand a 9.0 earthquake, which releases 100 times more energy than a 7.0 earthquake.
A collapse of an active nuclear power plant could result in runaway fission (Diablo Canyon), resulting in a meltdown event that would likely burn through the foundation of the power facility and poison both groundwater and ocean water, turning California into another haunting echo of Fukushima.
Cesium-137, one of the radioisotopes released in this type of accident, has a roughly 30-year half-life, meaning much of Southern California would be uninhabitable for 300 years (it requires ten half-lives to be considered gone). Imagine the logistics of attempting to evacuate Los Angeles, San Diego and San Francisco.
Even in nuclear facilities that are not currently active, the crumbling of storage pools and power plant walls could place nuclear fuel rods in fissionable proximity, resulting in a runaway fission event that leads to a meltdown. This might be even more difficult to control, given that these non-active nuclear power facilities don't have full-time staff or, in some cases, even the equipment necessary to deal with a full-blown nuclear emergency.
UNDERSTANDING THE SAN ANDREAS FAULT
The easiest way to understand the geological phenomenon of the San Andreas fault is to realize that the entire land mass located west of the line is slowly moving to the northwest. But everything east of the line isn't moving at all. (Technically, it's still moving but at a much slower rate and in a different direction.) This steady movement of the tectonic plate on which the entirely of the West Coast of California rests means that massive, high-energy earthquakes will be unleashed every few decades, seemingly at random. But it isn't random. The large earthquakes actually follow periods of low earthquake activity, since "low earthquake activity" indicates rising geological tension that has yet to be released.
Notably, California has experienced decades of low earthquake activity, meaning "the big one" is being wound up, ready to be released at a future time and day that will be impossible to accurately predict.
The longer the period of calm, the bigger the earthquake that ultimately gets unleashed. We're talking about trillions of tons of Earth "slipping" in spontaneous shifts of deep tectonic plates that slowly migrate across Earth's surface.
The very idea of building nuclear power facilities on or near this San Andreas fault line highlights the sheer stupidity and suicidal nature of humankind. Clearly, somebody got paid off, the corporation hired a P.R. firm to lie to the public, the hands of regulators were greased and California ended up with a whole series of nuclear power facilities that are just begging to be destroyed by a massive earthquake (that's sure to come, sooner or later).
It's almost as if California raised its hand and begged to win the Darwin Award for fatalistic human stupidity. No person in their right mind would build nuclear power facilities on or near one of the most dangerous fault lines on the planet, yet that's exactly what California officials did. All in the name of "clean energy," of course.
The smart people are leaving California now, ahead of the financial collapse of the state and the impending nuclear catastrophe that seems inevitable. Those left behind may one day pay the ultimate price for the stupidity of California bureaucrats, which cannot be overstated.
And ask yourself why the entire "scientific establishment" worked so desperately to destroy cold fusion, which could have replaced nuclear power plants that now threaten humankind.
https://www.infowars.com/californias-nuclear-power-plants-built-in-close-proximity-to-san-andreas-fault/