Monday night yowls and roars, Valentine-anticipating KitKats ... okay, the Kougar spent yesterday searching out and enjoying Valentine's Day images, that is, in her spare time... she also got more sleep than usual and actually feels much, much better today ... yep, better than she has in probably a year... obviously, she needs to get more sleep ... like that will happen.
Anyway, yepper pepper, from what this Big Cat can tell, there has been a humongous uptick in UFO sightings and reports ... plus, ET contact with individuals seems to have increased dramatically, and of note, the contact movement has certainly taken on a large life of its own ... while the Kougar cannot claim contact, what she does sense is that many ET/INTERDIMENSIONAL, ETC. races are very tired of being ignored, and would like a good working relationship with humans who feel the same ... This Big Cat believes a decision has been made to REVEAL themselves despite the fact that the so-called World Shadow Government has forbidden such disclosure... why? to keep us under their nefarious control ... of importance: this is not to say that all offworld beings are benevolent, THEY ARE NOT! However, there are the Benevolent Ones who desire contact and truly want to help us in good ways, to heal Mother Earth, as they can... Besides, it's past time HUMANITY woke up to the reality around us. WE ARE NOT ALONE. WE HAVE NEVER BEEN ALONE. It's a big wild galaxy and universe... and interdimensional-verse, as well. OUT THERE.
Okay, this vid is fascinating on a number of levels, even though it is obviously outdated in some ways. Yet, what has been repressed, suppressed for decade upon decade is REVEALED!!! The Kougar thinks she saw this TV Special at the time, since some of it seems familiar.
Rod Serling- The Outer Space Connection- 70s TV Special
An Alan Landsburg production which helped spawn the "In Search Of..?" series, here digitally remastered. Narrated by Rod Serling, some of this footage also appears in the 2 other Landsdburg Serling specials. This is from a rare vhs copy.
YEAH, THE KOUGAR SAW A SHORT BLACK CHEMTRAIL RECENTLY ... IT WAS FREAKY! AND FRIGHTNING ... WHAT ARE THE *EVIL POWERS THAT BE* DOING TO US???
THIS IS A SCREAM AS IN FUNNY ... AND SADLY TRUE ...
TEMP EXTREMES...
THIS BIG CAT WAS BIGTIME WORRIED ABOUT THE HORRIFIC BAD ENERGIES LEFT BEHIND IN THE WHITE HOUSE ... SHE HOPES THIS STORY IS TRUE.
https://www.infowars.com/melania-had-white-house-spiritually-cleansed-before-moving-in-pastor-claims
MELANIA HAD WHITE HOUSE SPIRITUALLY CLEANSED BEFORE MOVING IN, PASTOR CLAIMS
Trumps went on spiritual warfare offensive against demonic forces, says pastor
First Lady Melania Trump demanded the White House be spiritually cleansed prior to moving in, a pastor recently stated.
In a February 2 interview on The Weekend Vigilante with Sheila Zilinsky, Pastor Paul Begley claimed Melania's desire to "completely exorcise" the White House may have sparked Trump's own religious fervor.
"When the president allowed 40 pastors to come into the White House and anoint him with oil and lay their hands and pray on him—seven times he's done this—that is unheard of," Begley stated.
"At least he is humble enough and recognizing that he needs God enough that he keeps bringing them in for the prayer. And I've got to say this, it might have started with the First Lady."
Begley continued: "The First Lady – in that five hours when the Obamas and the Trumps went down to the Capitol and Trump was being sworn in as the 45th president of the United States – Melania Trump said to her husband, 'I'm not going to go into that White House unless it has been completely exorcised.' Melania said, 'You've got to get all of that out of there and send in some preachers and priests to go in and cleanse the White House or I will not spend one night in it.'"
President Trump reportedly agreed.
"During that five hours when they were ripping out carpets and changing drapes, there were people in there packing up every idol. The only thing that was left, Sheila, was one cross on one wall. They cleansed the White House. They had people in there anointing it with oil and praying everywhere."
Begley added that previous administrations had left demonic symbols at the estate, and elaborated on the Clinton's fascination with Haiti and voodoo:
"[A]pparently during the eight years when Obama was there, and maybe even some of the presidents before him, there were all kinds of idol gods and images and all kinds of artifacts in there that were demonic, even some of the stuff from the Clinton era because they were really tied in with the Haitians."
"I can tell you, you can read the "Serpent and the Rainbow" story and find out just how much Haitian witch-doctor influence was on Bill Clinton and Hillary Clinton's lives," Begley added. "They constantly went back there. They spent their honeymoon with a witch doctor. Who does that?"
The
Washington Post
reported that in 1975 the Clintons held their honey moon in Haiti.
"They toured the old hotel where the writer Ernest Hemingway once stayed and visited a voodoo high priest dressed in all white," The Post reported, adding the Clintons were a "Haiti-obsessed family."
The former President's book,
My Life
, also contained passages claiming the Clintons "watched the arrival [of] the spirit, people putting burning torch over their body, walking on hot coals without being burned while other grabbing live chicken and biting their head off," according to the
Haiti Observer
.
Pastor Begley says while the Trump's acts may seem overboard, they are necessary in the arena of spiritual warfare.
"This was a major spiritual – it might sound like overdoing it, a little excessive," he said, "but you've got to take the seat of authority when you go into spiritual warfare. You start with the spiritual authority and then it goes on from there out. I think that that might have been where this whole thing began, in a mighty way of exorcising the demons."
According to
CNS News
, Pastor Begley based his accounts on sources inside the White House who declined to be named.
President Trump delivered remarks at the 66th annual National Prayer Breakfast Thursday where he affirmed, "Our rights are not given to us by man; our rights come from our Creator."
---
EXCELLENT INFO, AS USUAL BY DR. CORSI... ALSO YESTERDAY, THE KOUGAR LISTENED TO A ALONG YOUTUBE WHERE DR. CORSI AND FRIENDS ANALYZED QANON'S LATEST INFO... IT WAS SPY-FASCINATING!
***Bette Midler, what a cowardly sceazebag for her comment against Rand Paul -- one of the few decent people in the Senate*** THIS BIG CAT USED TO ADMIRE. HER NEVER AGAIN!!!
WATCH LIVE: REPUBLICANS & DEMOCRATS CALL FOR VIOLENCE AGAINST RAND PAUL
Senator calls out establishment politicians who carelessly spend tax dollars
Senator Rand Paul took to the Senate floor Thursday to block a spending, deal due to some of the provisions, leading to a temporary government shutdown, but a deal was eventually reached. Also, while Democrats continue trying to link Trump to "the Russians," new information regarding the Uranium One scandal reveals it was Hillary Clinton who colluded with Russia.
GEE, ISN'T THIS CALLED MURDER??? AS IN THE FIRST DEGREE?
HAS ASSANGE BEEN SECRETLY EXTRACTED, OR IS HE STILL SUFFERING IN THAT SMALL CRAMPED EMBASSY?
https://www.infowars.com/free-assange-mr-president
FREE ASSANGE, MR. PRESIDENT
At risk is an invaluable platform for whistleblowers
While in London this past week, visiting the UK to address the Oxford, Durham and Cambridge Unions about Donald Trump's improbable 2016 victory and the outlook for his presidency, I visited the tiny Ecuadoran Embassy where journalist Julian Assange has been effectively imprisoned for nearly SIX years, under siege from vindictive state intelligence forces.
Knowing any actual contact with Assange would instantly become needless fodder back home for rabid partisans desperately clinging to their fast-sinking Trump-Russia collusion fantasy, I chose only to drop off my business card.
My inchoate courtesy call was, in part, to "punk" some in British media who persist in the falsehood that Assange is a Russian agent and WikiLeaks a Russian front, rather than a legitimate news organization.
Last September I testified, under oath, to the U.S. House Intelligence Committee that Assange and I never communicated during the 2016 election and that my comments regarding Wikileaks disclosures about Hillary Clinton were from a keen reading of Assange's own tweets and public comments, NOT from any inside or advance knowledge.
Assange subsequently confirmed this in an interview with U.S. reporter Amy Goodman, saying I had tweeted nothing he hadn't already publicly disclosed.
I also testified to communicating with another American journalist who I believed could confirm that Wikileaks had indeed obtained, and intended to publish, damaging Clinton emails.
This journalist's role as a mere confirming source was legitimate and entirely-lawful. But when I declined to provide the journalist's name, fearing they would face professional reprisals, Committee Democrats launched a manic witch-hunt to identify and ultimately interrogate this person.
As I feared, Committee staffers leaked the journalist's identity and this journalist was summarily-terminated from employment as a radio talk show host.
To many, this is all just a fancy high-stakes political game. But real human damage has been caused by the cynical manipulations and brazen deceit of the Russia collusion hoaxsters around Hillary Clinton. The malicious harm these people inflict far exceeds anything that should ever be an acceptable cost of opposing, much less reporting on, any political candidate.
In this vein, my visit to Julian Assange's cramped quarters was, above all, to protest the unjust, inhumane persecution to which Assange is being perpetually-subjected.
Assange is not "hiding" at the embassy, as the Daily Beast mal-reported. Without question, he remains there under UN-sanctioned asylum, mercifully given refuge against false charges and lawless threats of prosecution as a 'hostile intelligence agent'.
Assange's crippling peril and personal suffering, ameliorated only by the sympathies of those who recognize the manifest injustice being inflicted on this man, make it clear he is precisely what NO evidence has EVER contradicted: an impeccably-honest, incredibly-brave, humanitarian journalist, who provides an invaluable platform for whistleblowers exposing corruption and criminality infesting governments, nullifying democracy and obliterating human rights, around the world.
The Swedish charges against Assange have long since been abandoned. Lingering UK bail charges are soon to be heard on petition for dismissal. But if Assange should fall into the hands of UK authorities, it is almost certain U.S. intelligence spooks will swoop in to extradite him to the U.S. for treatment reserved only for terrorists and heinous violent criminals.
Apparently, it matters not to these purported agents of law and justice that there are absolutely no legitimate legal grounds to prosecute Assange and, as the U.S. DOJ admitted in 2013, that doing so would expose ALL U.S. journalistic and news outlets to similar criminal jeopardy.
This leaves justice for Julian Assange in the hands of one man — my friend of nearly 40 years, for whom my efforts began 30 years ago to help any way I could to attain the job he finally won and currently holds — President of the United States Donald Trump.
While officials in charge of the Trump Justice Department and CIA grotesquely parrot Hillary Clinton's absurd slandering of Wikileaks as a "tool of Russian intelligence," President Trump himself had nothing but praise during his campaign.
"Wikileaks, I love Wikileaks!", Trump exclaimed at huge campaign rally.
"Wikileaks is amazing," he told Fox News's Bill O'Reilly.
After his election, under assault from the 'deep state' as a Russian stooge, President-Elect Trump cited Assange for reinforcement, Tweeting: "Julian Assange said "a 14 year old could have hacked Podesta" – why was DNC so careless? Also said Russians did not give him the info."
Just recently, President Trump's lawyers in a malicious Democrat lawsuit against his campaign, and me personally, asserted journalistic protection for Wikileaks to vitiate liability for supposed damage to DNC workers from release of their emails.
The Donald Trump I know is a generous, compassionate, humane and, above all, fair man. As his steadfast, loyal, decades-long supporter, with all I have I implore him: Mr. President, FREE JULIAN ASSANGE!
HOPEFULLY, THIS CENSORSHIP WILL CHANGE SOON...
https://www.infowars.com/limbaugh-infowars-articles-withheld-from-trump-by-departed-wh-aide-porter
LIMBAUGH: INFOWARS ARTICLES WITHHELD FROM TRUMP BY DEPARTED WH AIDE PORTER
Radio host recalls Porter's role in suppressing Infowars in White House
Former White House aide Rob Porter, who recently resigned amidst controversy regarding alleged spousal abuse, played a key role in the suppression of information to President Trump – namely, articles published by Infowars.
While delving into the on-going firestorm surrounding Porter, radio host
Rush Limbaugh recalled
that the departed White House secretary had worked closely under Chief of Staff John Kelly in enacting new policies designed to restrict which news stories and media reports were passed on to the President.
"He's been credited with working with the chief of staff to control the flow of information to the president," Limbaugh said. "And what that means is that Trump gets less Breitbart and less Infowars and more Politico and more mainstream news."
"It used to be, according to what we've been told, the Oval Office door was open and you could walk in with anything you found anywhere on the internet and give it to Trump, and he'd take it for what it was and react to it. But the new chief of staff put limits on who is able to get in there."
"Multiple sources within the White House have confirmed that Jana Toner, a member of the Presidential Personnel Office, is regularly heard publicly insulting prominent pro-Trump media figures, including former Breitbart Technology editor Milo Yiannopoulos and Infowars founder Alex Jones," Posobiec reported. "Mrs. Toner has even told White House interns that sharing content from Mr. Yiannopoulos or Mr. Jones' Infowars on social media is grounds for dismissal."
"One intern, who wished to remain anonymous described experiencing a 'chilling effect' after a PPO employee who reports directly to Mrs. Toner declared: 'We will search through your Facebook and we will find everything,' and, 'If you like Milo Yiannopoulos or Alex Jones this isn't the place for you,' at the outset of the internship program."
"In a conference call last week, [Chief of Staff] Kelly initiated a new policymaking process in which just he and one other aide — White House staff secretary Rob Porter, a little-known but highly regarded Rhodes scholar who overlapped with Jared Kushner as an undergraduate at Harvard — will review all documents that cross the Resolute desk," Politico reported. "The new system, laid out in two memos co-authored by Kelly and Porter and distributed to Cabinet members and White House staffers in recent days, is designed to ensure that the president won't see any external policy documents, internal policy memos, agency reports and even news articles that haven't been vetted."
"Some of these documents were news stories from controversial sources — including one by the internet provocateur Charles Johnson, accusing former deputy chief of staff, Katie Walsh, of leaking," Axios reported.
Upon Walsh's removal from her position, many 'credible' news agencies cited White House sources who corroborated Johnson's bombshell report – including Fox News and the
Washington Post
's
White House Bureau Chief
– further validating cutting-edge journalism conducted by outlets like Johnson's
Got News
and Infowars.
Within days of President Trump's stunning election victory in November 2016,
he called Infowars founder Alex Jones
to personally thank him and Infowars supporters for their key role in his historic landslide win.
"Your reputation is amazing," Trump told Jones. "I will not let you down."
---
YEAH, WHO CARES ABOUT ***THE TRUTH***??? LET'S ALL JUST BE GREEDY-CORRUPT SLEAZEZOIDS... YEAH, THAT'S THE *ROBBER BARON* TICKET...
NEWS CORP CEO ADMITS HE WANTS INTERNET CENSORED SO NEWS CORP CAN MAKE MORE MONEY
"The potential returns for our journalism would be far higher"
The CEO of News Corp. has admitted that big corporations are pushing for the likes of Google and Facebook to censor alternative media outlets so that News Corp-owned publications can make more money.
https://www.infowars.com/news-corp-ceo-admits-he-wants-internet-censored-so-news-corp-can-make-more-money
THE FDA MUST BE ELIMINATED NOW!!! THERE IS NOTHING WRONG WITH PROPERLY MADE HOMEOPATHIC REMEDIES... WHILE THE KOUGAR HAS NOT USED MANY OF THEM OVER THE YEARS, SHE ***SWEARS BY*** THE THE POISON IVY HOMEOPATHIC REMEDY ... AS OTHERS DO ALSO.
http://allnewspipeline.com/FDA_Declares_War_Upon_America_People.php
February 9, 2018
FDA Tyrants Declare War Upon The 1st Amendment And The American People While Promoting 'Big Pharma Mafia' And Their Deadly Poisons That Have Killed Millions Of Americans
- QAnon Drops Bombshell: Are Big Pharma/FDA Thugs Murdering Holistic Doctors, Too?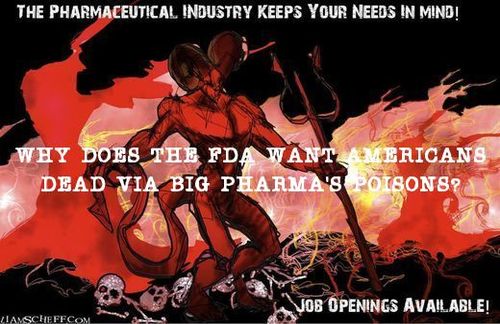 By Stefan Stanford - All News Pipeline - Live Free Or Die
As if the FDA and their head Scott Gottlieb needed to give the American people any more proof how corrupt that they are while being joined at the hip with the 'big pharma mafia', we get it in this new story over at Yahoo News which the Drudge Report recently linked to. Reporting that the Food and Drug Administration has just launched what is akin to an all-out terror attack upon the free people of America with their latest attempts to ban an herbal product that millions of Americans use daily in place of big pharma's deadly poisons to safely manage pain, should we be surprised?
While President Trump recently stated at the State of the Union that he was in favor of expanding the options of experimental treatments for those who are dying,

our own public servants, the FDA

, have instead decided to take it upon themselves to further tyrannize those same suffering Americans to benefit their criminal cronies at Big Pharma who are making millions off of the opioid crisis and the deaths of millions of Americans.

As we reported on ANP back on February 1st, a shocking story out of a small West Virginia town PROVES that 'big pharma' is the biggest drug pusher in America, pushing over 20 million painkillers into a town of just over 3,000 people over several years. Why will the FDA allow big pharma terrorists to push their deadly poisons while trying to ban all-natural products?

And now we learn in this recent story from Mac Slavo over at SHTFPlan that the very same FDA tyrants are attacking the 1st Amendment itself, the very base of our Constituion, leading us to ask, has the FDA exposed themselves as another 'enemy of America within' as they launch war upon the 1st Amendment and the American people? From Slavo's story:

Is The Constitution Going Up In Vapor? According to the Pacific Legal Foundation, it most certainly is, literally.

PLF has filed a lawsuit against the unconstitutional Food and Drug Administration over what is being promoted as a healthy alternative to smoking. It's a product that has been sweeping the nation for a couple of years now, and it called vaping.

Part of the claim is that the FDA devised a rule against vaping that appears to clearly attack the First Amendment by regulating what can be said about a product, even if those claims are true.

How in the world is a product that produces water vapor a tobacco product? On what planet does that fly? The same one that the same Communists tell us we are in the midst of global warming, over population and need a nanny state to tell us what to eat and drink.

It's unconstitutional because only Congress has legislative authority under our Constitution.

Our Constitution doesn't even mention an FDA, which has actually been the promoter of numerous drugs that have killed hundreds of thousands of people

, according to its own website.

POLL BELOW: Should the FDA and every other US government agency that terrorizes the American people be disbanded?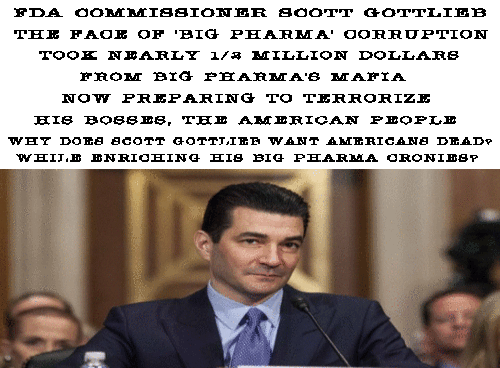 As we also reported on ANP back on September 1st of 2016, the last time the FDA prepared to terrorize the American people by attempting to ban kratom, "the same 'elements within the US government' who are preparing to terrorize Americans by banning Kratom ALSO corrupted veterans' health care" as even 'far left' Salon reported back in 2016:

Veterans are losing the war at home: Making America pain-free for plutocrats, Big Pharma.

Those who profit from this country's endless wars are one and the same - the 'war criminal plutocrats' in Washington DC and 'big pharma'.As we hear from the Daily Sheeple in the first video below, the war that the FDA has declared upon free Americans should be an outrage to EVERY American, regardless of whether or not they agree with prohibition. Just like the FDA attempting to ban homeopathic medications, we're witnessing government tyranny unfolding before our eyes.



The Government...ANY GOVERNMENT, doesn't have the right to go through your mail in search of a LEGAL product and then seize/destroy said LEGAL product....but trust the Government because they have our best interest at heart.... yeah right!
And while the Yahoo story reports that there have been a whopping 44 deaths involving the herbal supplement kratom since 2011, less than 7 people a year, and even those numbers are totally skewed as the dead had other 'big pharma' poisons in their system, Food and Drug Administration head Scott Gottlieb is the very face of corruption as he has received nearly a half-million dollars from Big Pharma according to Pro Publica and has a direct working relationship with the manufacturer of fentanyl, Cephalon, according to United States Senator Ed Markey.
For those who haven't been paying attention, opioids that the FDA and Scott Gottlieb approve of are now the LEADING cause of death among young Americans with big pharma's opioids killing over 64,000 in 2016 alone. So, WHY do they really want to ban kratom?
And why does FDA Head Scott Gottlieb WANT Americans to die while he enriches himself and helps to enrich big pharma's mafia off of their deadly poisons?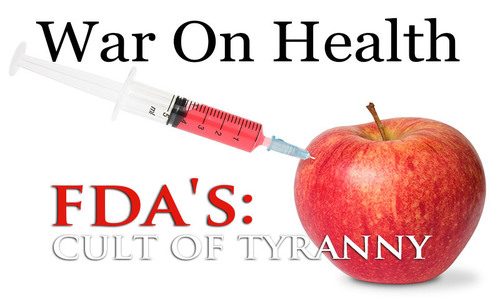 While not directly tied to the tyranny that 'big pharma' and their 'cowardly whipping boys' over at the FDA are preparing to unleash upon the American people, in an interesting series of posts recently made by QAnon over at 8Chan, Q goes directly at not only big pharma but also the mysterious deaths of medical researchers going back at least 5 years and the billions and billions of dollars being made by big pharma terrorists.

As he mentions in this first post below, our minds will be blown by the chain of command.

What should Americans know about the abuses of our pharmaceutical system and its ties to government agencies such as the FDA and why are people such as Scott Gottlieb permitted to enrich themselves while Americans die off of Gottlieb and countless other government dregs just like him profiting?






And there we go again...the mention of dead medical researchers in the past 5 years. Is this another hint that 'big pharma' or their cronies over at the FDA are 'taking out' medical researchers or holistic health care practitioners?

As Erin Elizabeth has been reporting over at Health Nut News for several years now, there has been an extraordinary number of alternative medical doctors who have met their mysterious and untimely ends.

Is 'big pharma' the very head of the globalist beast that has long been working to 'take down America'? We'll totally agree with 'QAnon' and his statement: "These people are sick!" How 'sick' are they? Are they murderers?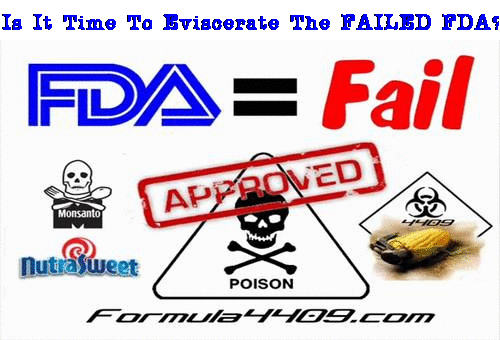 Is it time for President Trump to disband the failed FDA? While approving poisons from Monsatan, nutrasweet, and the list goes on and working 'hand in mouth' with big pharma terrorists who are murdering Americans with their poisons, ANY government agency that attempts to tell free Americans what helpful foods or herbs that we can put inside of our own bodies is doing the work of tyrants.

The mere fact that the FDA claims that kratom is dangerous while allowing big pharma's poisons to continue to murder countless Americans every day tells us everything that we need to know: The FDA and particularly FDA Scott Gottlieb are corrupt to the core and the perfect example of a useless government agency that Americans can do without.

And with the FDA proving they've gone all out tyrants by attempting to ban the 1st Amendment as well, we can firmly say that the FDA is another 'enemy of freedom and America within'. As Mike Adams reported over at Natural News back in 2007 in this story titled Tyranny in the USA: The true history of FDA raids on healers, vitamin shops and supplement companies", the FDA has long history of tyrannizing Americans.

Is the FDA also doing the dirty work of 'big pharma terrorists' and assassinating American healers of today, the 80+ alternative health care practitioners who have met their untimely ends? As 'QAnon' mentions, we'd love to see the 'chain of command' of the big pharma mafia and their 'terror enablers' within the FDA.

In closing, should the FDA and every other US government agency that terrorizes the American people be disbanded?
Should the FDA and every other US government agency that terrorizes the American people be disbanded?


THE RUSSIAN PLANE THAT WAS BOMBED OUT OF THE SKY RECENTLY ... THERE WERE EXECS CONNECTED TO URANIUM ONE ON THAT FLIGHT WHO COULD PROVE THE HILDEBEAST'S INVOLVEMENT ... WAS THAT ANOTHER CLINTONISTA HIT JOB???
Clintons at center of true Russian scandal
SO SAD FOR THE PEOPLE WHO LIVE AND LOVE SAN FRAN ...
Socialist policies and illegal immigrants destroying once-hallowed Bay Area
#ME TOO, I'M A GROPER TOO...
May not be only incident involving female #MeToo activist-politician
GOOD INFO FROM MOZILLA EVEN THOUGH THIS BIG CAT DOES NOT GENERALLY AGREE WITH THEIR LEFTIST LEANINGS:
IRL: What facial recognition software gets wrong
From Snapchat filters to Apple's Face ID, biometric technology plays a growing role in our everyday lives. What do we actually give up when we upload our faces to these apps? On this episode of IRL, we explore the rise of facial recognition technology.

Steven Talley shares his experience as a victim of mistaken identity. Joseph Atick, a forefather of facial recognition technology, reckons with its future. We head to China, where biometric data is part of buying toilet paper. And artist Adam Harvey investigates how racial bias seeps into big data sets. These stories and more, on this edition of IRL.
LISTEN
---
What is the IRL Podcast? Our online life is real life. We walk, talk, work, LOL and even love on the Internet – but we don't always treat it like real life. Host Veronica Belmont explores this disconnect with stories from the wilds of the Web – and gets to the bottom of online issues that affect us all. Whether it's privacy breaches, closed platforms, hacking, fake news, or cyber bullying, we the people have the power to change the course of the Internet, keeping it healthy, weird, and wonderful for everyone.
INTERESTING ... BUT COULDN'T PLANTS DO THAT AS WELL???
THE LUCRATIVE BODY PARTS BUSINESS ... KINDA SICK, NOT TO MENTION IMMORAL, AND A CRIME AGAINST THE SOUL...