Please help Kymberley Suchomel's Family Bury Her ... KYMBERLEY IS A BRAVE HEROINE, WHO WAS ABOUT HELPING OTHERS ... IF YOU CAN SPARE A FEW DOLLARS, PLEASE DONATE TO HER BURIAL FUND: YouCaring

burial fund

... THANK YOU! FROM THE KOUGAR
Excerpts from: http://www.whatdoesitmean.com/index2413.htm
"American "Deep State" lavishes riches upon CIA stooge Jesus Campos (center)... while the true heroine Kymberley Suchomel's shattered family nears financial ruin in their attempt to honor her with a dignified burial."
"...a company named
Encore Event Technologies
creating a new
GoFundMe
account for him that
has raised an additional $11,000
, and is still active—while at the exact same time, and very sadly, the
YouCaring

burial fund
for the
Las Vegas
massacre survivor and witness to there being multiple shooters, 28-year-old
Kymberley Suchomel
, has raised just
a little over $6,000 towards the $10,000 her shattered family needs
—and whom was
mysteriously discovered dead after she had vowed to form a group of her fellow survivors in order to expose the cover-up of this monstrous CIA crime
..."
Friday roars and yowls, most beautiful and spirited Felines
... as once predicted in VOLCANO'S ANGELIC FORECAST, and on this blog, it's ALL being revealed en masse -- the Pedo Predators, and the vile sexual abuse that is MOST of Hollow-Wood... next: the Pedo-Sinister Power on capital hill WILL BE targeted, and exposed ... HOWEVER, these sicko psycho politicians, these deepstater elites will attempt false-flag distraction after horrible distraction to save themsevles and their evil empire... WE THE PEOPLE MUST NOT BE FOOLED ... if we are able to purge the pedo trafficking rings, we will win the GOOD FUTURE of Earth... one way to win is stop supporting in any way THOSE who are pedophiles, and their companies, etc. Forget about HarveyWood, it's done!!! And is being turned on the spit over the fires of LIFE, LIBERTY, AND PURSUIT OF REAL HAPPINESS ... not the fake fantasy and happiness of the soul-dark and soulless Media Industrial Complex types meant to ruin humanity forever.
Watch your backs, most beloved KitKats. Watch over each other as we all stand against this biblical evil.
VOLCANO ALERT ... BE PREPARED EAST COAST, JUST IN CASE...
CLINTONISTA EXPOSED ONCE AGAIN ... WHEN DO WE AS THE HUMAN RACE GET RID OF HER AND HER ENDLESS EVIL??? WHEN DOES THE BODY COUNT END? ... WAS THIS A PODESTA ASSASSINATION?...
http://www.whatdoesitmean.com/index2412.htm
Deadly Car Bomb Blast Follows US Warning To Russia That "America Is On The Brink"
By: Sorcha Faal, and as reported to her Western Subscribers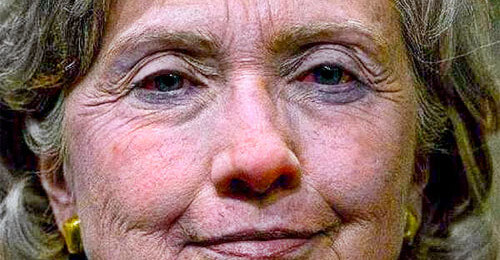 The face of pure evil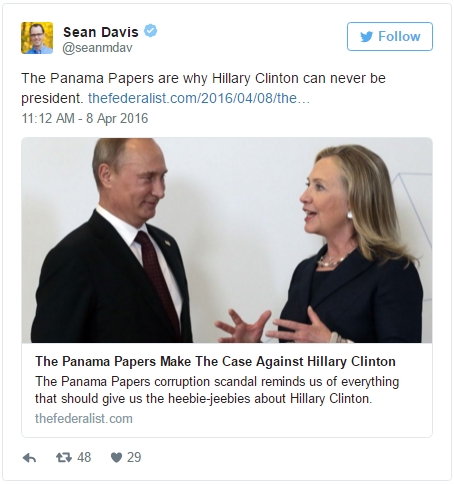 Want to know more? Click

HERE

.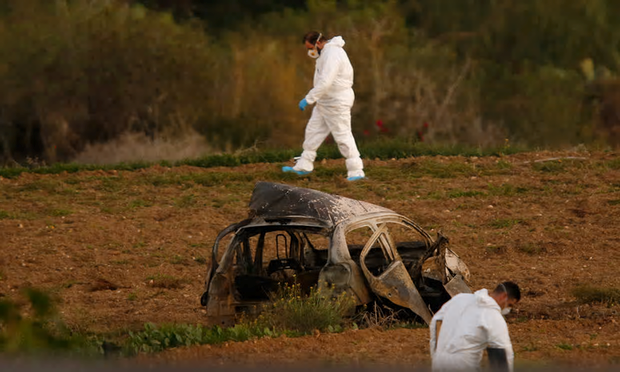 Forensic experts walk in a field after powerful bomb blew up car killing Panama Papers investigative journalist Daphne Caruana Galizia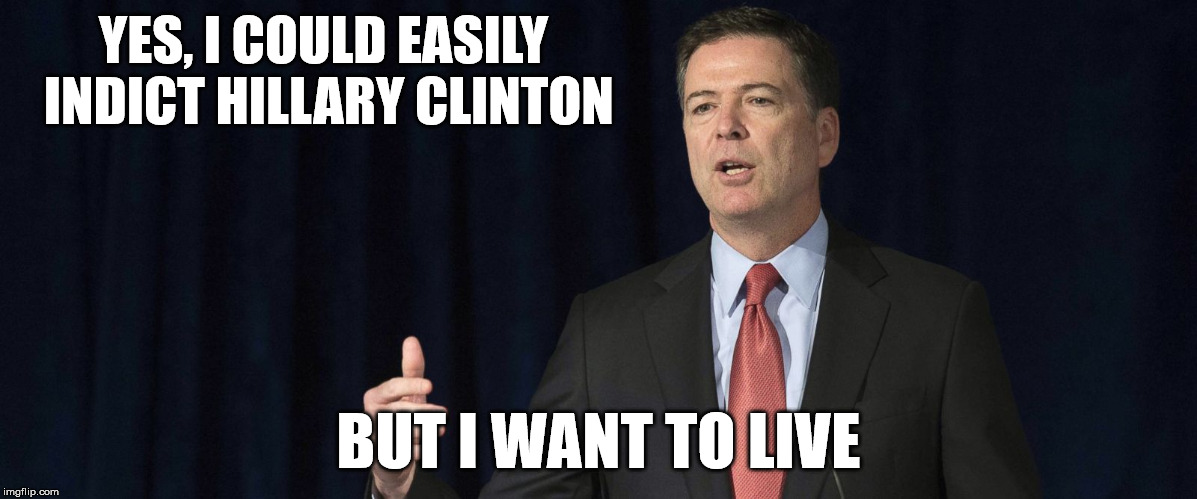 With President Trump, however, controlling these vast power levers now, not Hillary Clinton, this report details, the Foreign Intelligence Service (SVR) revealed yesterday that pro-Trumpforces were preparing a counterattack against Clinton and her "fake news" claim that Russia interfered in the election—and that the SVR exampled by noting that one of President Trump's closest media allies named Shawn Hannity (of Fox News) had cryptically tweeted on 8 October "
T Minus 7 and counting. Tick Tock…..
"—that was followed 7 days later when, on 15 October,Wikileaks Julian Assange tweeted out an "encryption key" for what is expected to be a "bombshell" revelation that could "explode" everything—and just hours ago, too, Hannity making an urgent alert announcement that during his show scheduled to air later today
[9:00 p.m. US East Coast time]
that Circa News investigative reporter Sara Carter, and The Hill's reporter John Solomon, "would be breaking a story on Tuesday evening that relates to Hillary Clinton and the Russian collusion narrative"—and that he had preceded with a 16 October tweet, posted at 5:04 p.m., stating "
Tick tock tomorrow.

BOOM
".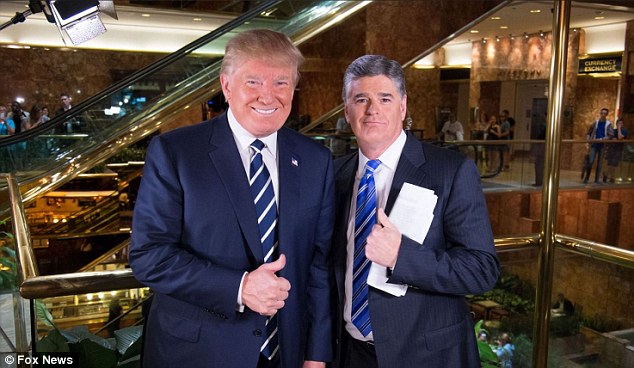 President Donald Trump (left) and his close media ally Shawn Hannity (right)
In support of these pro-Trump forces preparing to counterattack against Hillary Clinton, and her leftist mainstream propaganda media sycophants, this report continues, Foreign Minister Lavrovreminded the world that no evidence has ever been shown proving Russia had anything whatsoever to with the US election—and that was impossible to cover up if it had occurred, with his stating:
The fact that almost a year has passed with so many people involved in the process, and there is still not a single leak about a fact that would confirm these accusations says a lot.
American society in general, especially in terms of foreign affairs, is built on leaks, and it is impossible to seal up the processes used to investigate the so-called Russian intervention.
Therefore, they simply do not have these facts.
When the majority of Democrats cannot get over the loss of their candidate in the presidential election, and a considerable part of the Republicans rejects inconsistency of the current administration, including President Trump, this story, anti-Russian history and continuing hysteria in the US reflect the internal political struggle.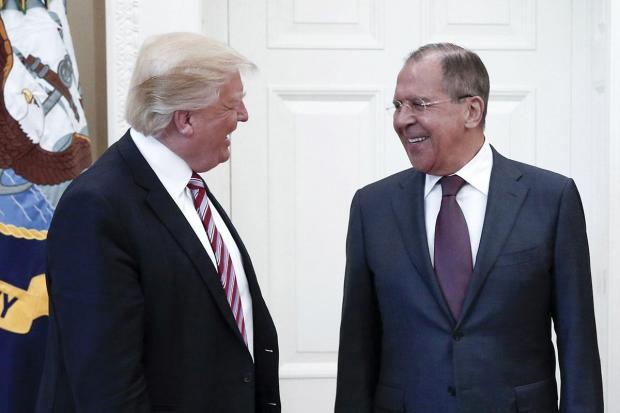 President Donald Trump (left) and Russian Foreign Minister Sergey Lavrov (right)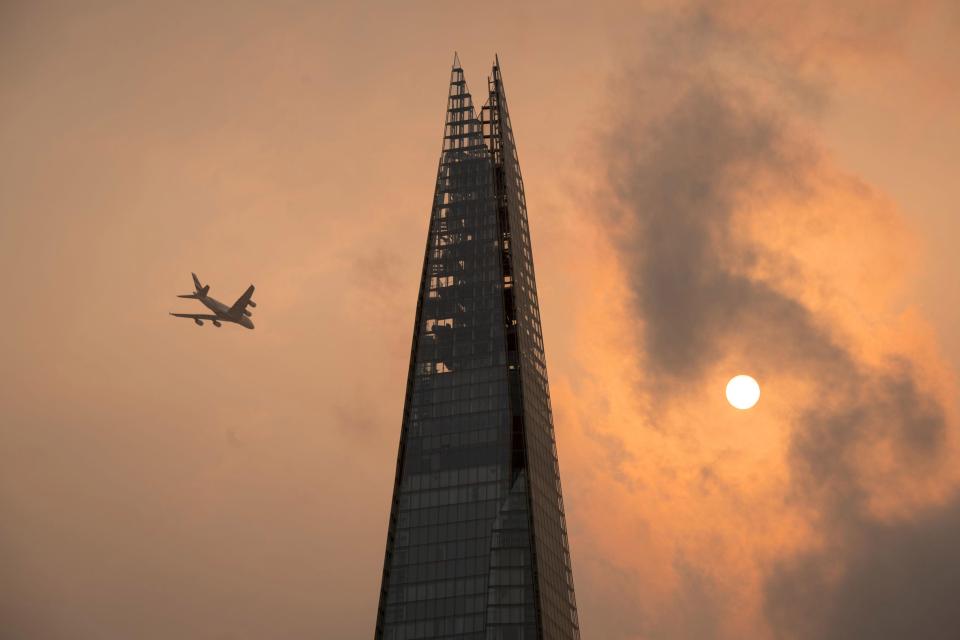 Early evening sky over London on 17 October 2017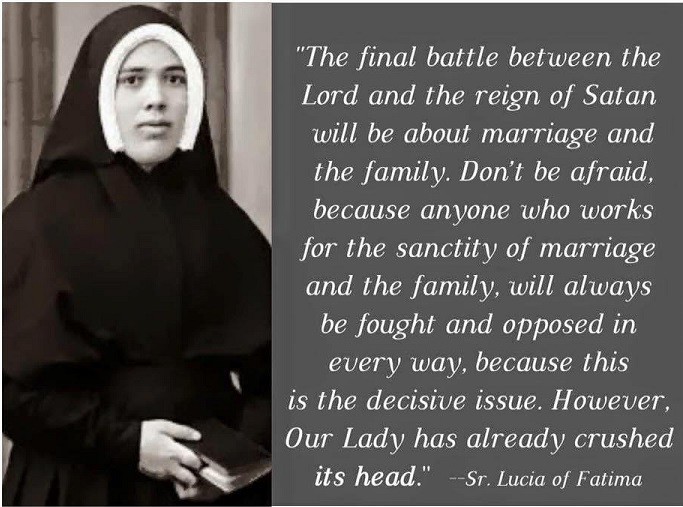 October 17, 2017 © EU and
US
all rights reserved. Permission to use this report in its entirety is granted under the condition it is linked back to its original source at WhatDoesItMean.Com. Freebase content licensed under
CC-BY
and
GFDL
.
THE ***REALITY SHOW*** NARRATIVE ... WAS THAT REALLY JESUS CAMPOS ON *WHO CAN STAND HER/* ELLEN DEGENERATE ... MYGAWD, THE KOUGAR HAS NOT SEEN HER IN YEARS ... SHE LOOKS EMACIATED-TERRIBLE, AND THAT HYPE-HORRIBLE PROMO SHE DID FOR HER SLOT MACHINES IN VEGAS ... HOW SHOWTIME FAKE WAS THAT?
http://www.whatdoesitmean.com/index2413.htm